BTC/USD was trading at the 22,629 level at the time of writing above today's low of 22,400. The price dropped by 5.25% from yesterday's high of 23,642 to today's low of 22,400. Technically, the move signaled that the upside movement could be over and that the larger drop is in cards.
In the last 24 hours, Bitcoin is down by 4.18% and by 5.44% in the last 7 days. The current sell-off should force the altcoins to drop as well.
BTC/USD 22,665 Support Violated!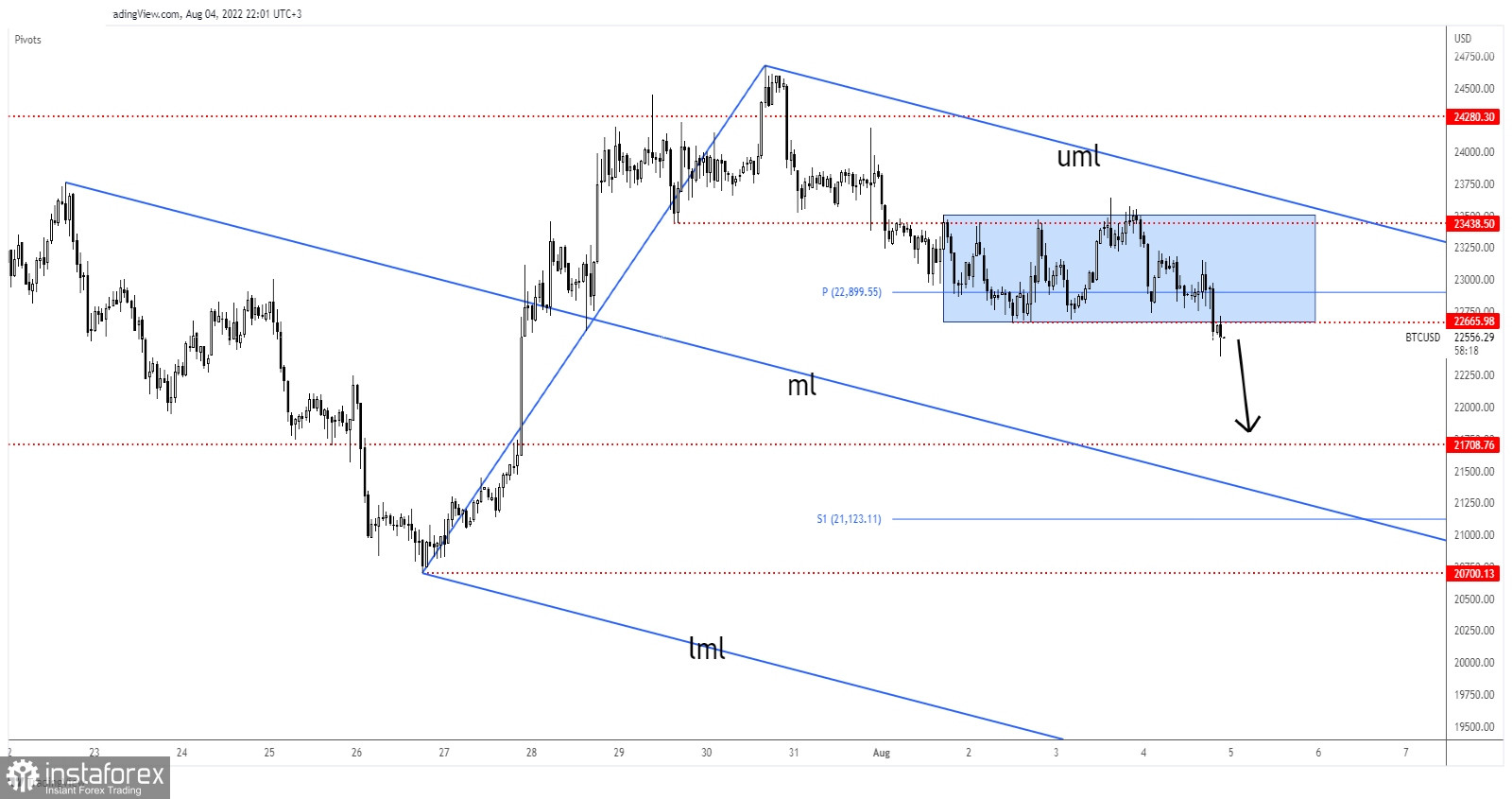 Bitcoin moved sideways in the short term trying to attract more sellers before going down. The range pattern represented a distribution pattern. Now, the cryptocurrency escaped from this pattern and it could approach and reach new lows.
Its failure to stay above 23,438 signaled exhausted buyers. The false upside breakout from the range pattern indicated a downside breakout.
BTC/USD Outlook!
The current breakdown signals more declines and was seen as a short opportunity. 21,708 represented a downside target and obstacle.