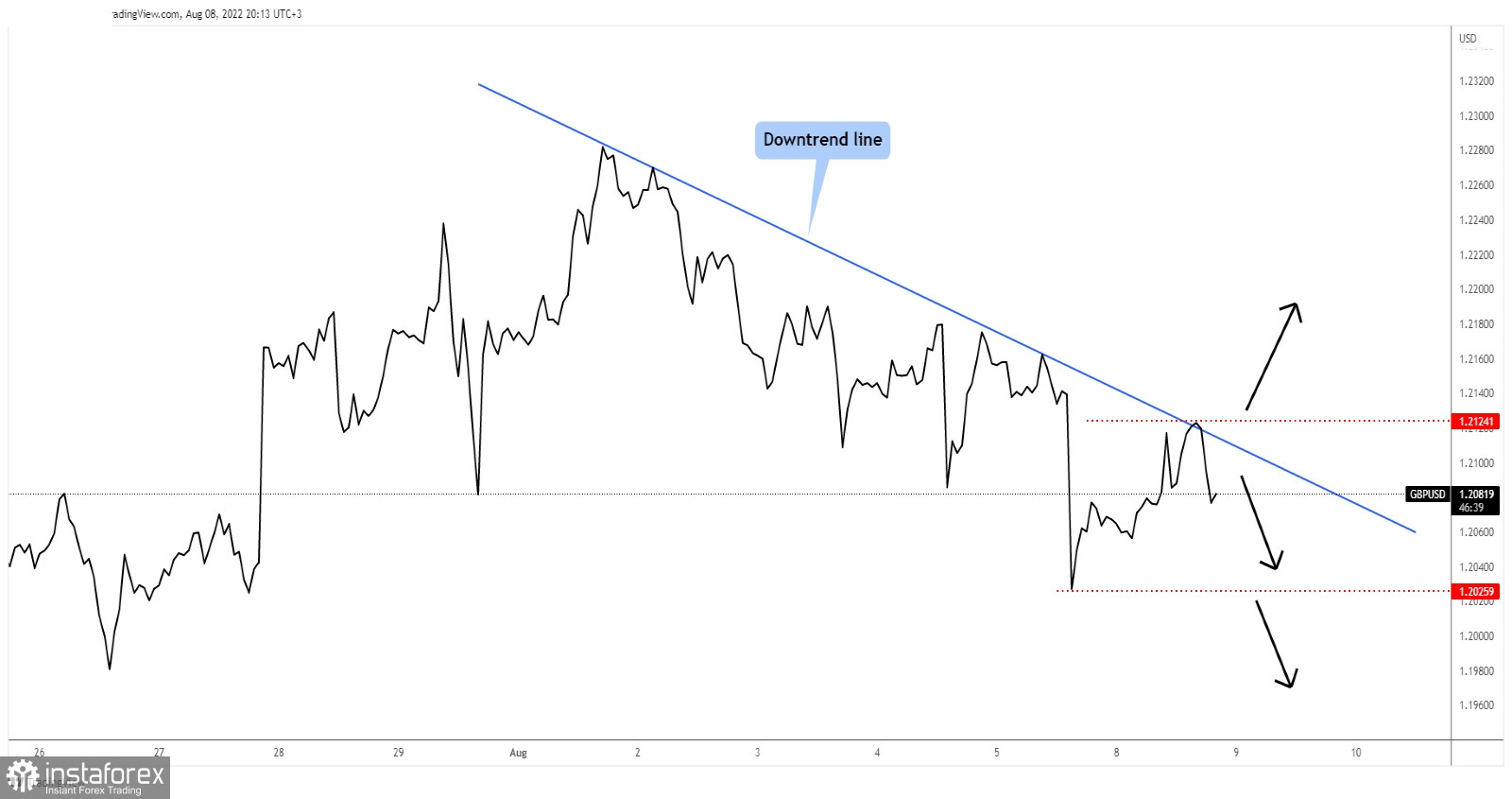 GBP/USD Temporary Growth?
The GBP/USD pair increased in the short term but this could be only short-lived. The outlook remains bearish, the price could drop deeper as long as it stays below the downtrend line. After its strong drop, a temporary growth was natural. It could test and retest the downtrend line which represents an upside obstacle.
Also, 1.2124 stands as an upside obstacle as well. On the other hand, the 1.2025 former low represents a downside obstacle.
GBP/USD Trading Conclusion!
Staying below the downtrend line and dropping under 1.2025 may announce more declines. This scenario helps the sellers to sell this currency pair.
Jumping and stabilizing above the downtrend line and above 1.2124 could signal that the downside movement ended and that the rate could develop an upside reversal.