The price of Bitcoin edged higher after retesting the near-term downside obstacles and it seems determined to approach and reach new highs. BTC/USD ignored strong resistance levels signaling more gains.
It has increased by 8.60% from yesterday's low of 22,668 to 24,619 today's high. In the last 24 hours, bitcoin is up by 7.00% and by 6.43% in the previous reporting period. Technically, the cryptocurrency signaled that the downside could be over and that the price could develop a larger rebound.
Bitcoin Strong Buyers!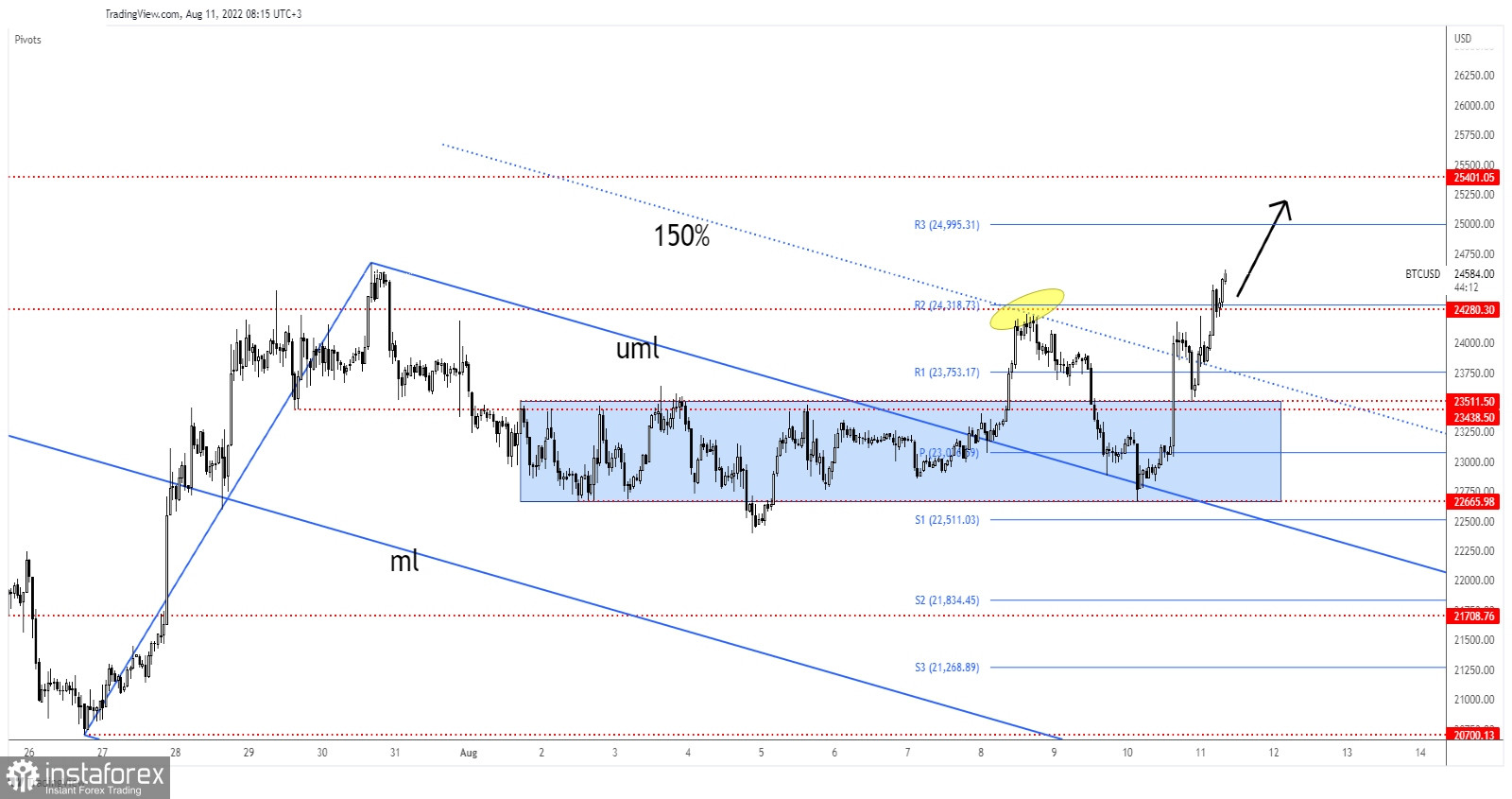 As you can see on the H1 chart, Bitcoin retested 22,665 and the descending pitchfork's upper median line (uml) before resuming its leg higher. It has retested 23,511 as well and now it has managed to jump above the 24,280 historical level and above the R2 (24,318) signaling strong buyers and potential further growth.
Consolidating above the broken upside obstacles, testing and retesting the broken levels could bring new long opportunities.
BTC/USD Outlook!
Breaking above 24,280 signals further growth towards the R3 (24,995) and up to the 25,401 static resistance. A minor consolidation above the R2 could bring new long opportunities.
A larger growth could be activated after making a valid breakout through the 25,401 key level.