Technical analysis: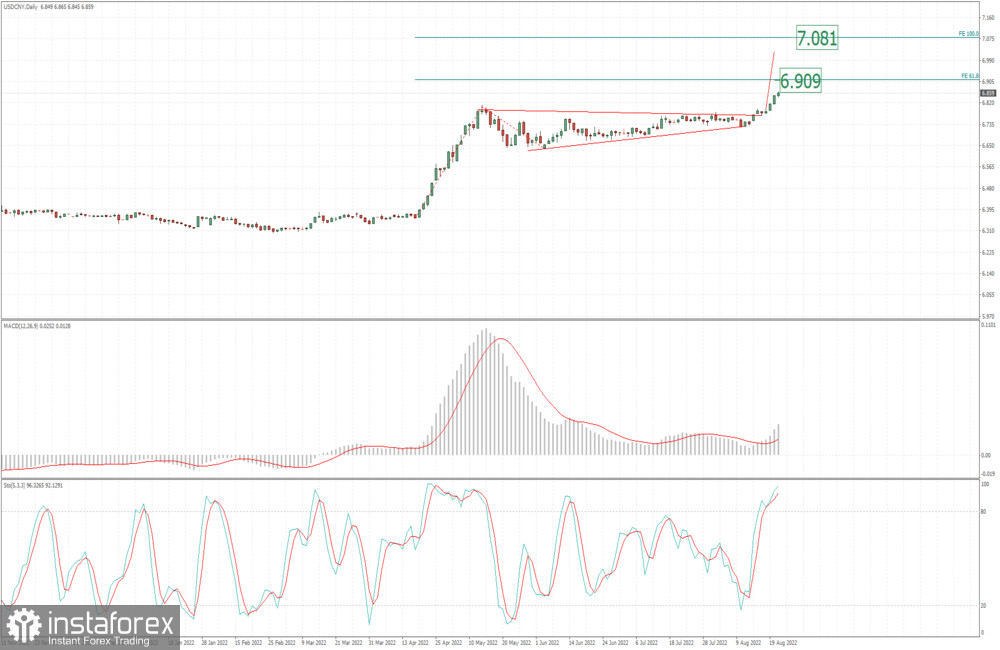 USD/CNY has been trading upside as I expected. The CNY is approaching first upside objective and the momentum is still strong to the upside.
Trading recommendation:
Due to the strong upside momentum and no signs for the reversal, I see further rise.
Watch for potential buying opportunities on the intraday dips with the upside objectives at 6.910 and 7.080.
MACD oscillator is showing new fresh upside momentum, which is sign that buyers are in control.
Support is set at the price of 6.730