EUR/USD, H4 timeframe: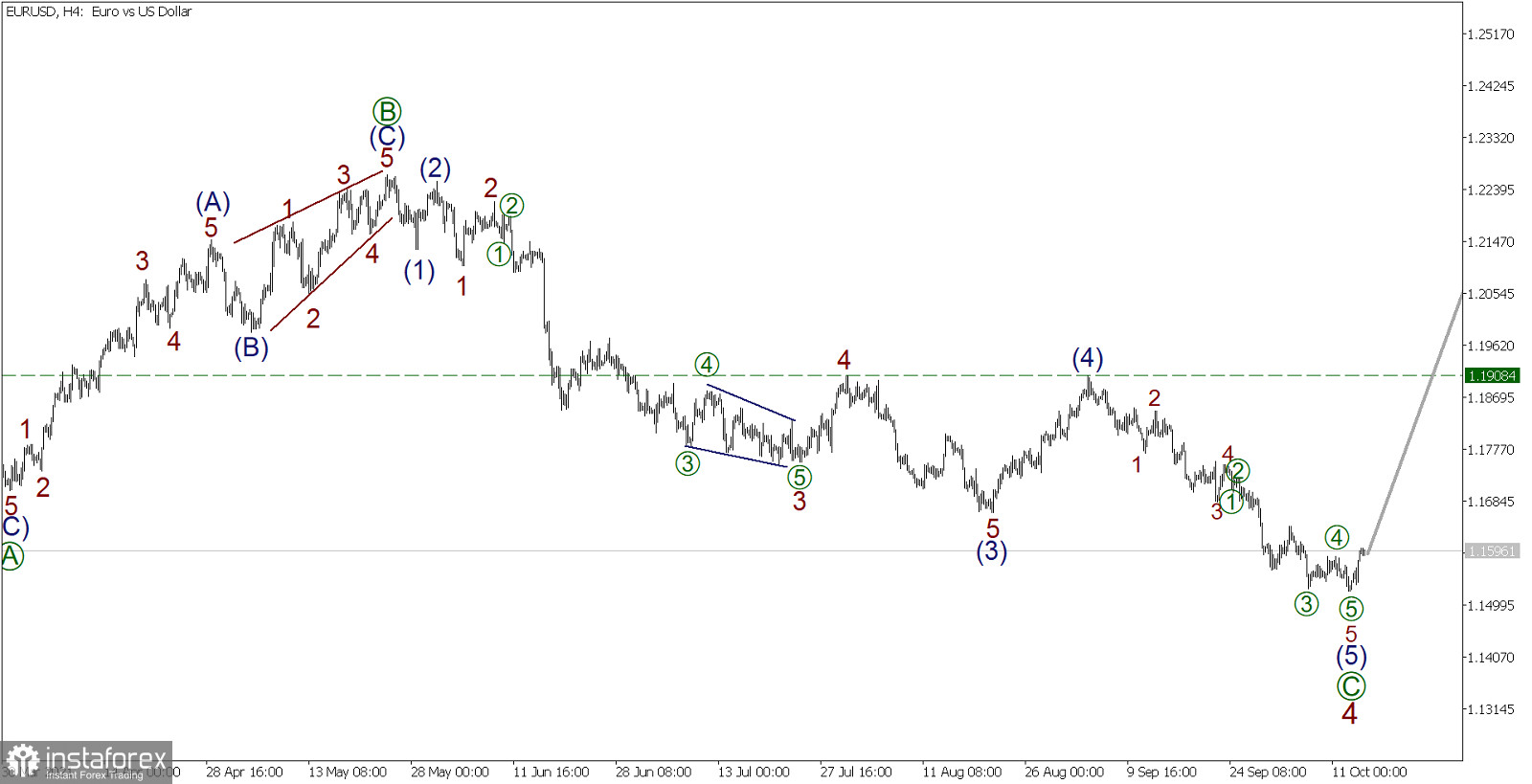 Let's continue to analyze the situation of the EUR/USD pair through Elliott's theory.
According to Elliott's theory, the formation of the final part of an ascending large impulse occurs. As part of this impulse, a long-term lateral correction 4 most likely came to an end, which took the form of a wave plane [A]-[B]-[C].
Looking at the last part of the chart, it can be seen that the price began to slowly move up, which may indicate the beginning of a new bullish wave.
It is assumed that the price may rise to the level of 1.1908 in the short term, which was marked by the correction (4).
According to the economic calendar, three important news is expected to be released in the United States today. 1) the number of initial applications for unemployment benefits will be known at 12:30 Universal time. 2) the producer price index will also be published. 3) Crude oil reserves will be published at 15:00 Universal time. This news may affect the market.
Currently, one can consider opening buy deals in order to take profit at the specified level.