Buying Coca-Cola Co. stocks is hedged by selling Nokia.
Buying stocks of Coca-Cola Co. (#KO). US manufacturer of syrups, concentrates, beverages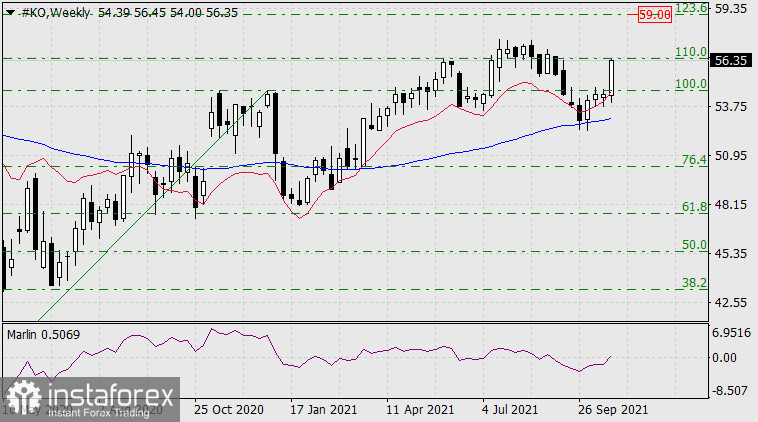 On the weekly chart, the signal line of the Marlin oscillator has entered the rising trend zone under a large angle of attack, indicating further price growth at a rate above the average. The growth target is the Fibonacci level of 123.6% at the price of 59.00.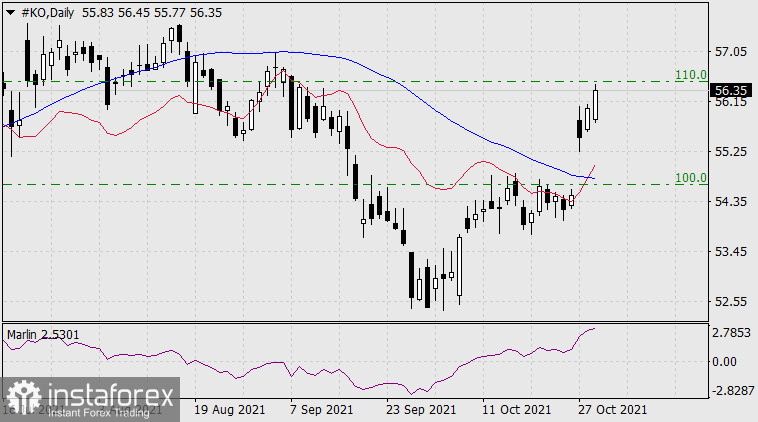 On the daily chart, the price has consolidated above the Kruzenshtern indicator line. A price rebound from the 110.0% Fibonacci level is possible, providing a chance to open a position at a better price.
Selling Nokia shares (#NOK). Finnish multinational company, manufacturer of telecommunications equipment.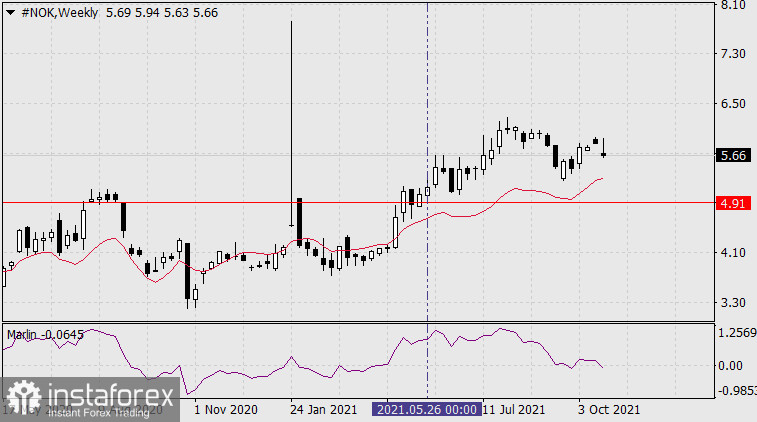 On the weekly chart, the signal line of the Marlin oscillator crossed the zero line from the top down, signaling the market intention to continue exerting pressure on this stock.
Bears are aiming for the low of May 26 at 4.91, as described on the daily chart: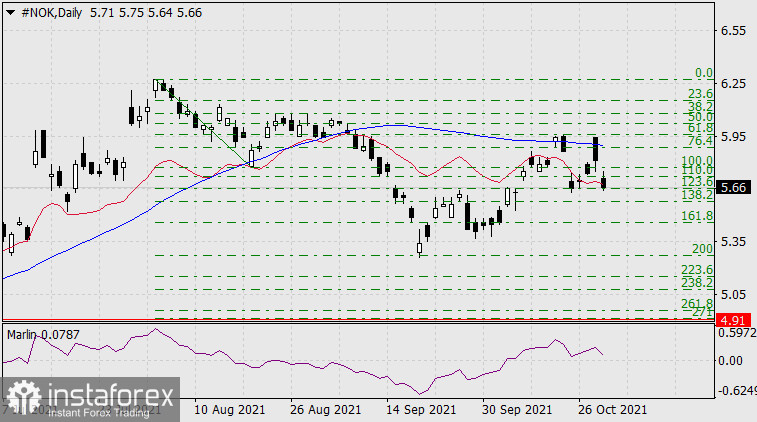 Besides, the target level of 4.91 coincides with the strong Fibonacci level of 271.0%. Price has consolidated below the Kruzenshtern indicator line after the previous double false and brief exit above it. The price is also under the balance line (red indicator line), which strengthens a downward technical signal.