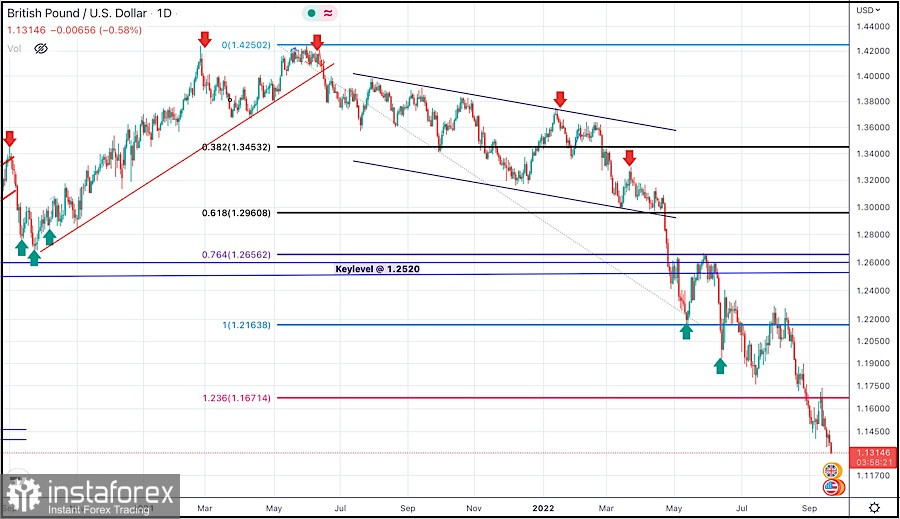 Previously, the GBP/USD pair remained under bearish pressure to challenge the lower limit of the channel around 1.3000 which failed to hold prices above.
Shortly after, a new daily low was established around 1.2150 which was bypassed few days after.
However, considerable support zone existed around 1.1850-1.1900 which has prevented further bearish decline for sometime.
However, as bullish momentum started to fade away, more bearish visits were expected to challenge the newly established support levels.
The price level of 1.1670 was the nearest support-level to be visited. In the meanwhile, it's failing to provide sufficient bullish demand for the pair.
Based on the upcoming price action and the current weekly candlestick closure, the next destination for the GBP/USD pair may be determined.
Please note that Significant bullish recovery has been witnessed during the recent bearish dip that took place few weeks ago.
However, the pair has recently expressed successive Lower Highs around 1.2200, 1.1900 and 1.1670. This may indicate further bearish decline at least towards 1.1070 where a significant key- level is located.