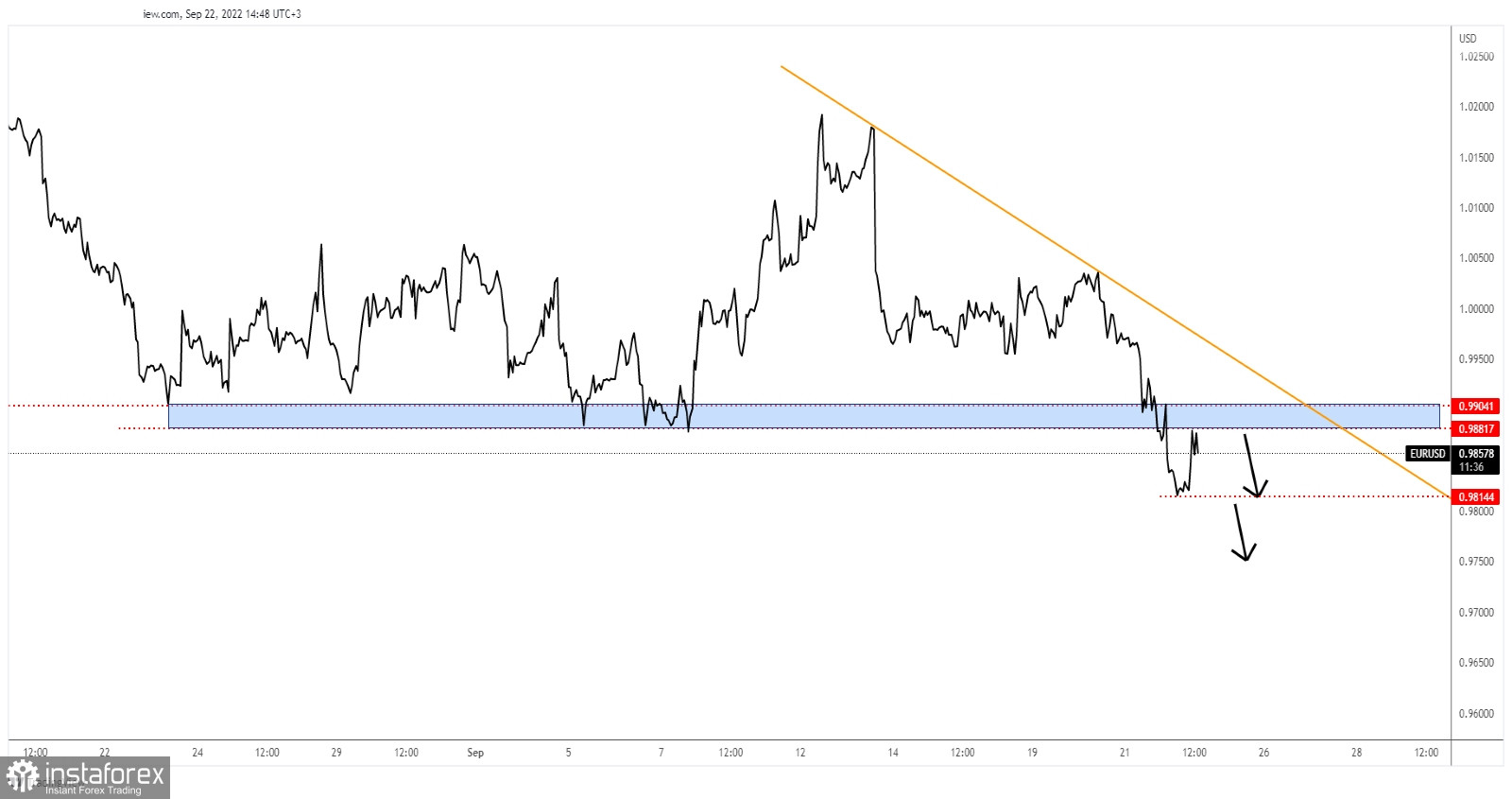 EUR/USD Minor Growth!
The EUR/USD pair registered a strong drop in the last two days. It has dropped as much as 0.9814 where it has found demand. Now, it is trading at 0.9874 at the time of writing. 0.9881 and 0.9904 former low represented downside obstacles. Now, the downside obstacles turned into upside obstacles.
Technically, the rate could test and retest these levels before dropping again. The downtrend line represents a dynamic upside obstacle. EUR/USD could drop anytime as long as it stays under this downtrend line.
EUR/USD Trading Conclusion!
Staying below the 0.9881 - 0.9904 area and under the downtrend line may signal a new downside movement at least towards the 0.9814 former low which represents a downside obstacle. Dropping and stabilizing below this level may activate further drop towards new lows and could help the sellers to catch a larger drop.