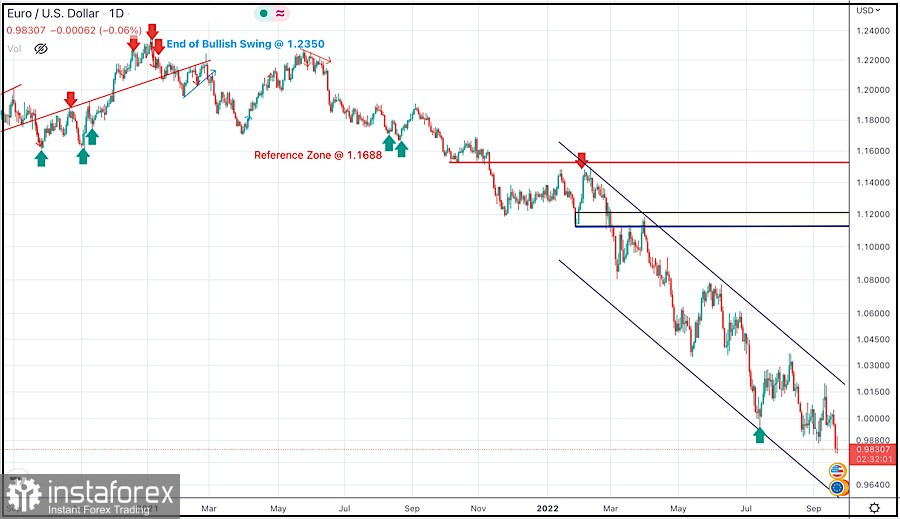 The EURUSD pair had been trapped between 1.0350 (the newly recorded Low) and 1.0750 which corresponds to the nearest existing SUPPLY level until bearish breakout below 1.0350 was recently achieved.
In the intermediate-term, the pair is just above the newly visited price levels around 1.0000 that haven't been visited since 2002.
That's why, some bullish recovery was recently demonstrated around 1.0000, especially around such an important psychological support.
The nearest supply level was located around 1.0200 where bearish rejection and a short-term SELL Entry were anticipated.
Hence, another bearish dip to test the price levels of 1.0000 is being executed as expected.
Price action should be watched around these price levels either for a possible reversal or bearish continuation towards 0.9700 where the lower limit of the current movement channel is located.