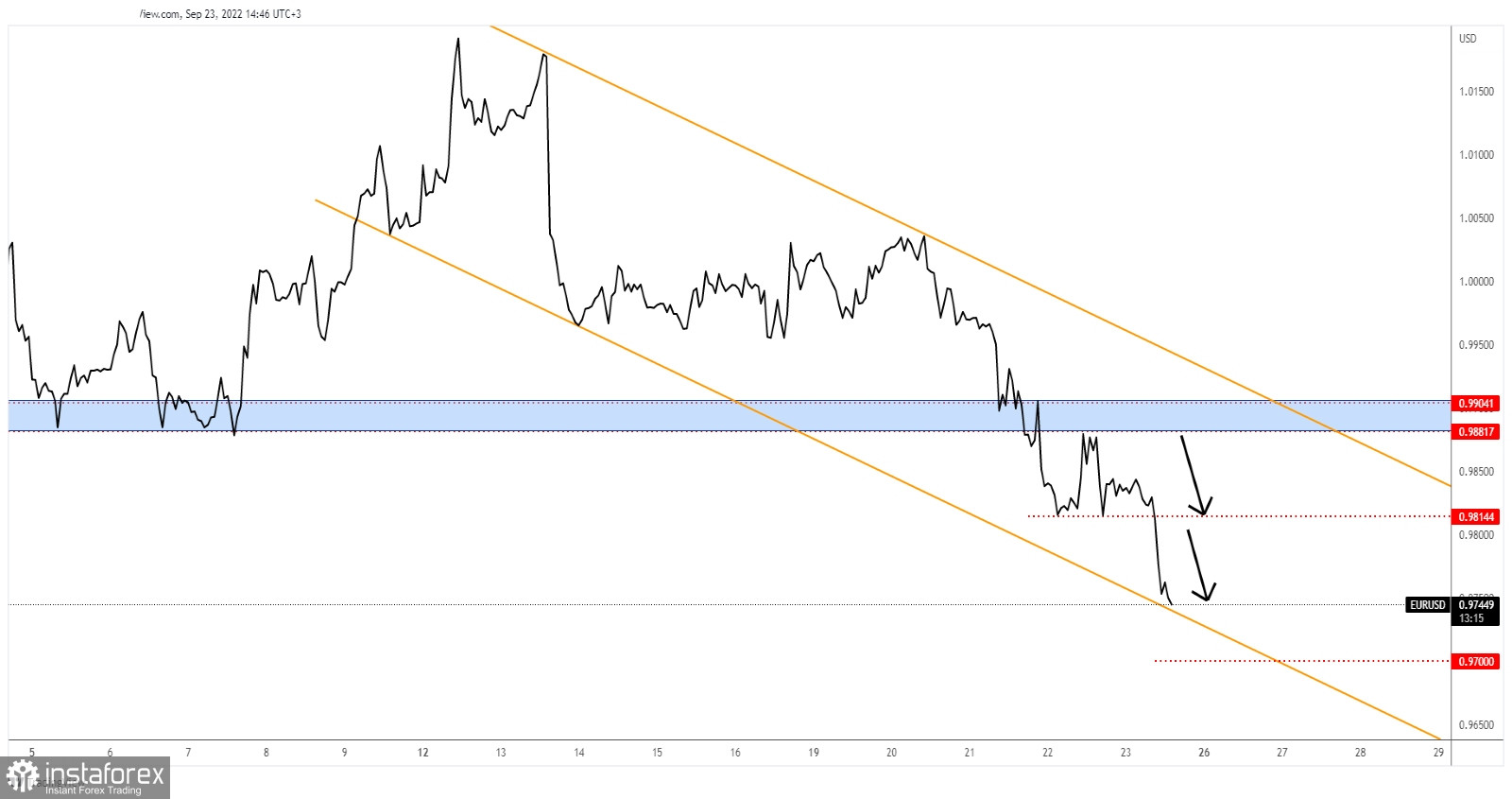 EUR/USD Massive Drop!
The EUR/USD pair resumed its drop after failing to jump above the 0.9881 - 0.9904 area. I've told you in my previous analysis that the currency pair could extend its downside movement as long as it stays under this area (former low) which represents an upside obstacle.
Furthermore, the 0.9814 low was seen as a downside obstacle. You knew that dropping below this level activates more declines. Now, it stands right above the down channel's downside line which represents a downside obstacle.
EUR/USD Trading Conclusion!
Breaking below 0.9814 was seen as a selling opportunity. Now, the price could try to rebound from above the channel's downside line. After its massive drop, a minor growth could be natural. Temporary growth could bring new selling opportunities. EUR/USD could drop deeper as long as it stays under the 0.9814 former low.
Dropping and stabilizing below the downside line may activate a further drop toward the 0.9700 psychological level.