The USD/CAD rallied in the last hour as the Canadian retail sales data came in worse than expected. The Retail Sales indicator reported a 2.5% drop in July versus a 2.0% drop expected, while the Core Retail Sales registered a 3.1% drop compared to the 1.0% drop forecasted.
On the other hand, the USD remains strongly bullish after the DXY ignored the 111.81 key resistance and now it has reached a fresh high of 112.50. USD/CAD is bullish also because the USD received a helping hand from the US data. The Flash Manufacturing PMI was reported at 51.8 points above 51.0 points expected and versus 51.5 in the previous reporting period signaling further expansion, while the Flash Services PMI jumped from 43.7 points to 49.2 far above 45.5 expected.
USD/CAD Aggressive Breakout!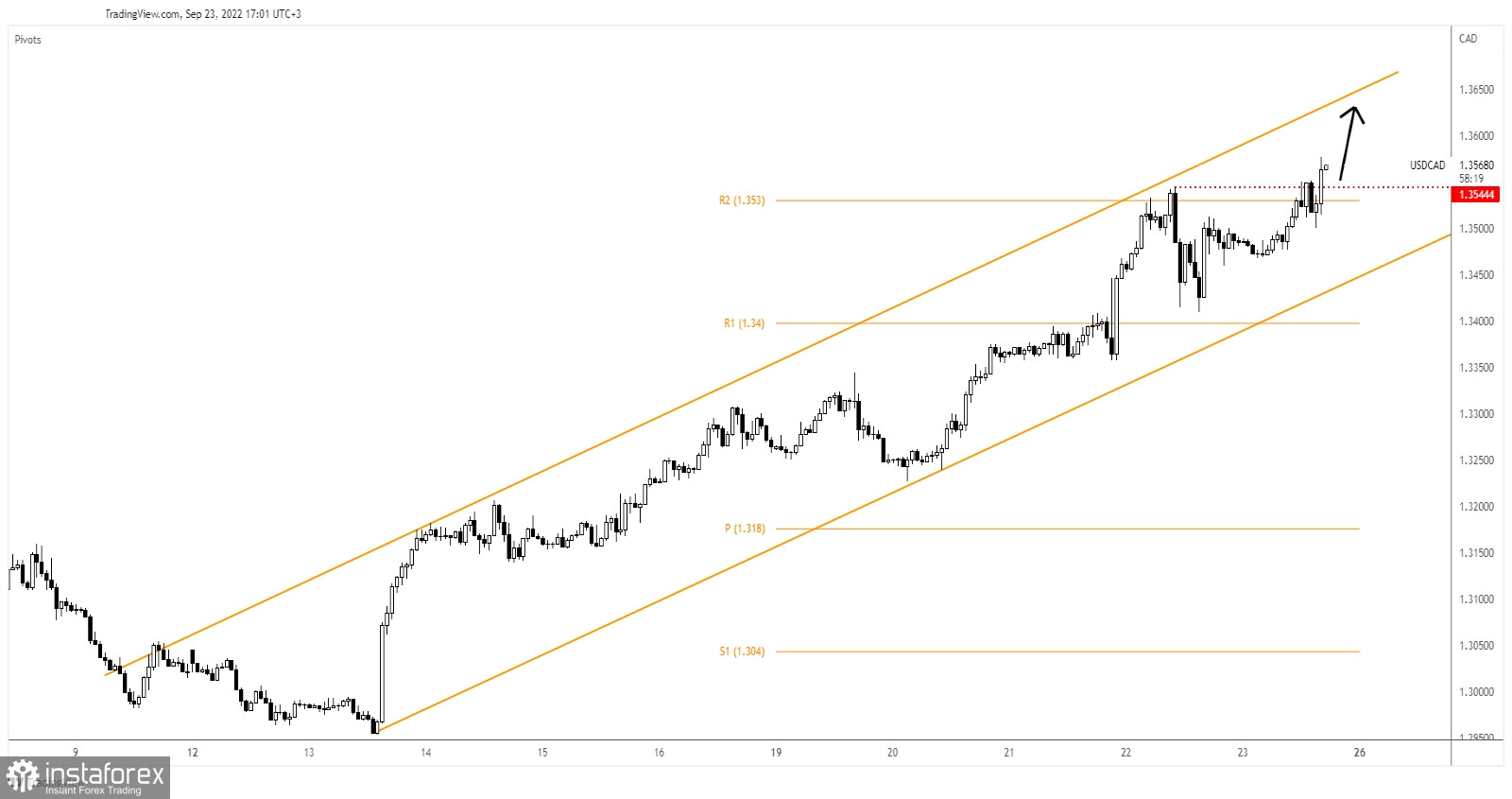 As you can see on the H1 chart, USD/CAD increased within an up-channel pattern. Its failure to reach and retest the uptrend line signals strong upside pressure. Technically, the price found resistance at 1.3544, right above the R2 (1.3530), but the fundamentals pushed the rate above this upside obstacle signaling potential further growth.
After its strong rally, the USD/CAD pair could come back to test and retest 1.3544 and the R2 (1.3530) trying to confirm the breakout.
USD/CAD Forecast!
Stabilizing above 1.3544 and above the R2 (1.3530) and making a new higher high, jumping and closing above 1.3577 today's high activates further growth towards the channel's upside line. This scenario is seen as a long opportunity.