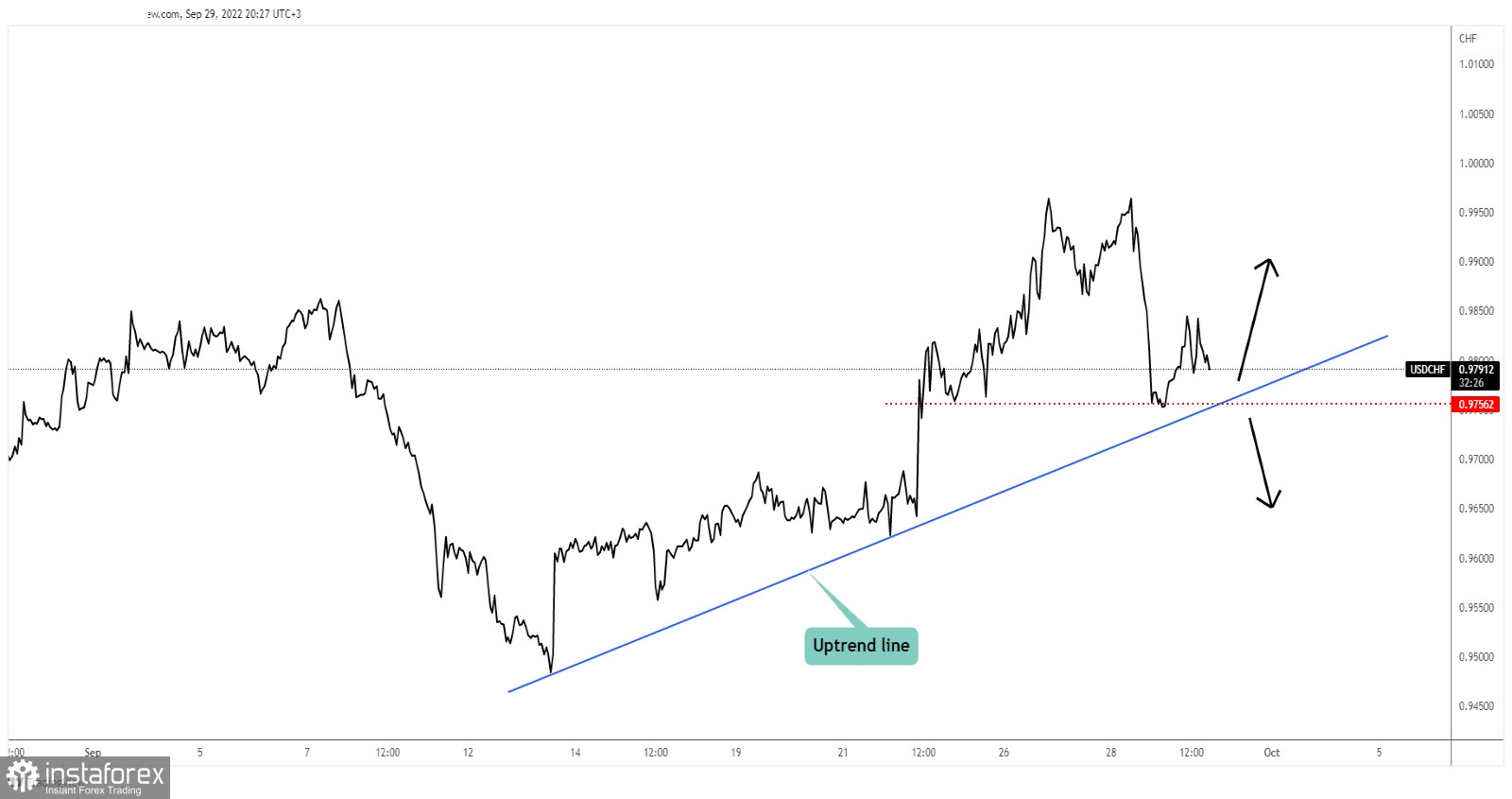 USD/CHF Temporary Drop!
The USD/CHF pair dropped after failing to jump above the 0.9966 former high which represents an upside obstacle. Now, it is ready to reach the uptrend line. This stands as a downside obstacle.
As long as it stays above it, the currency pair could develop a new upwards movement. The 0.9756 former low represents a downside obstacle as well.
USD/CHF Trading Conclusion!
Dropping below 0.9756 and under the uptrend line may signal more declines. This scenario helps the traders to sell this pair again.
Staying above the uptrend line, testing, and retesting this obstacle could bring new buying opportunities.