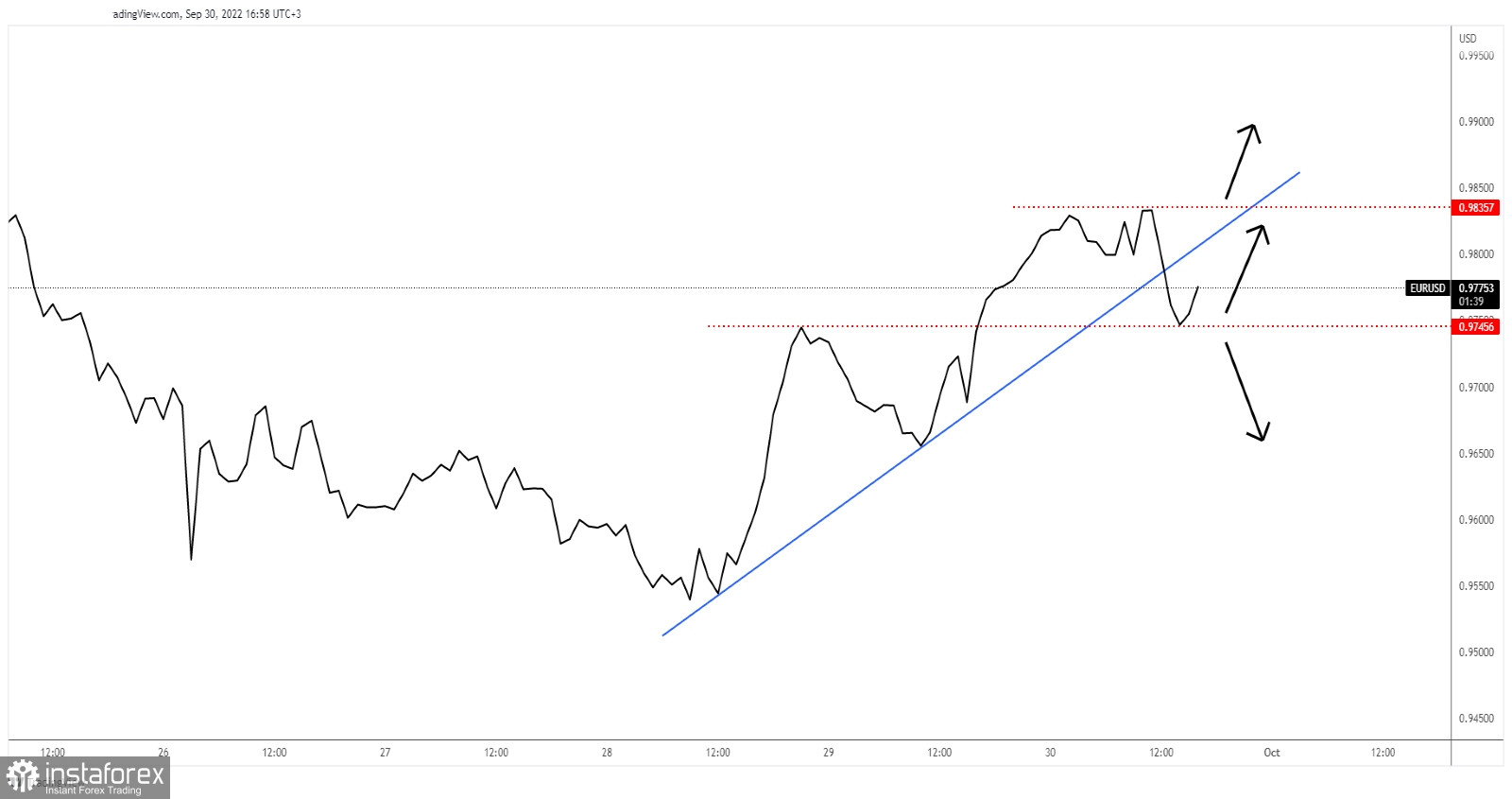 EUR/USD Deeper Drop Needs Confirmation!
The EUR/USD pair increased as much as 0.9835 today where it has found a strong supply. Now, it has dropped below the uptrend line which represented a downside obstacle. It has increased a little in the short term after reaching the 0.9745 level which stands as a downside obstacle as well.
As long as it stays above this level, EUR/USD could try to come back to test and retest the broken uptrend line and 0.9835.
EUR/USD Outlook!
Dropping and stabilizing below 0.9745 could activate a deeper drop. On the other hand, staying above this key level and making a new higher high, jumping above the 0.9835 upside obstacle validates further growth.