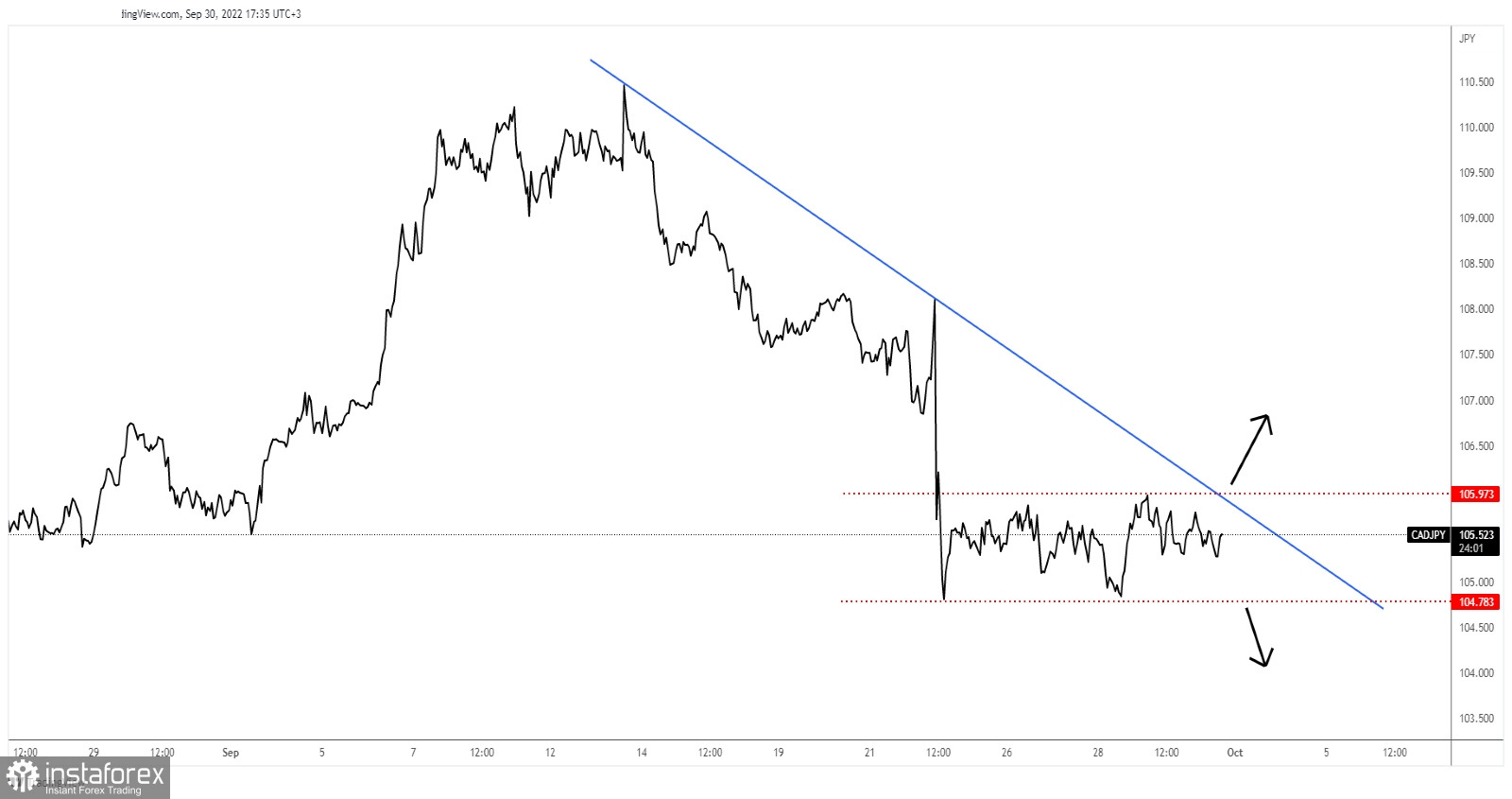 CAD/JPY Downtrend Intact!
The CAD/JPY pair has been moving sideways between the 104.78 low (downside obstacle) and 105.97 (upside obstacle). The downtrend line represents an upside obstacle as well. As long as it stays under this line, it could drop towards new lows.
Technically, the current sideways movement could bring new trading opportunities. Escaping from this pattern could confirm a clear direction.
CAD/JPY Trading Conclusion!
Dropping below 104.78 activates more declines and brings selling opportunities.
Jumping and stabilizing above the downtrend line and above 105.97 signals that the downside movement ended and that the USD/CAD pair could develop an upside reversal.