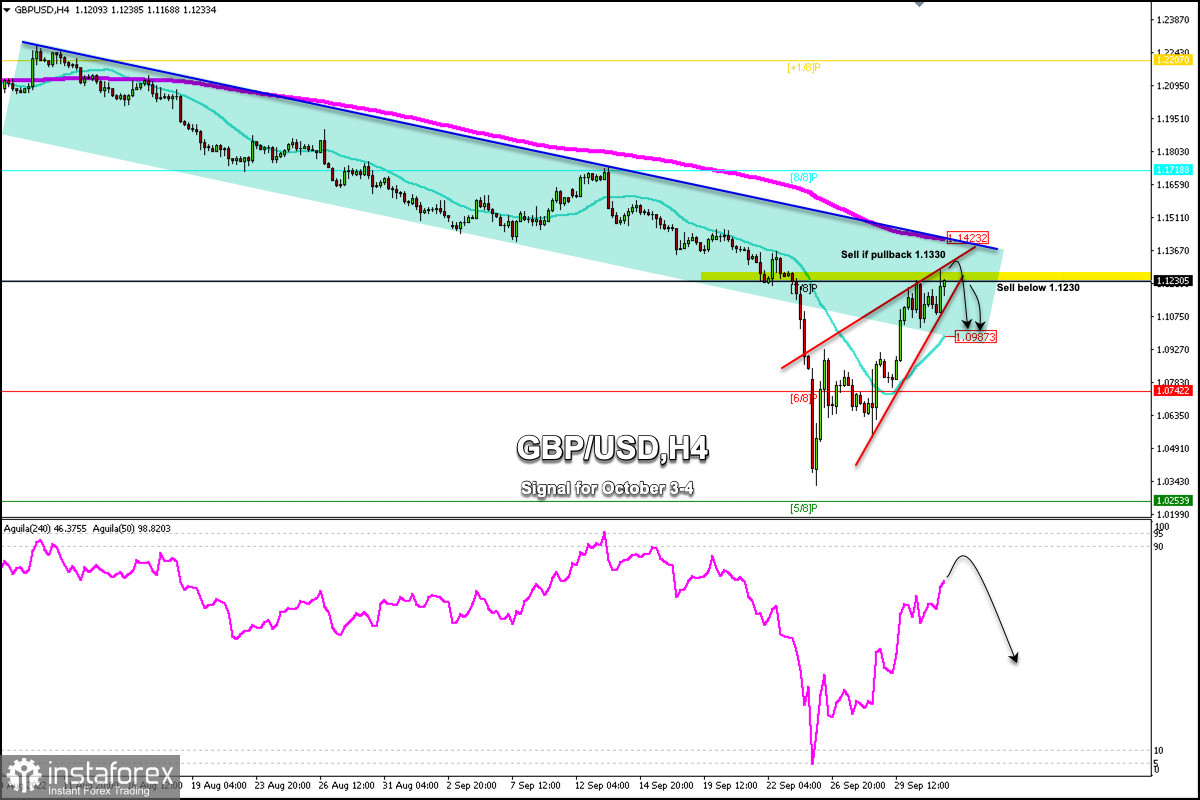 GBP/USD pair is gaining momentum after UK Finance Minister Kwasi Kwarteng confirmed that his government would not go ahead with the plan to remove the 45% income tax rate. The last candles on the 4-hour chart are showing strong volatility which is likely to continue to rise in the American session.
British Pound is trading around 7/8 Murray located at 1.1230 following a strong bullish bias which is likely to continue. This level (7/8) represents a reversal zone. If the British pound manages to consolidate below this level, we could expect the bearish move to resume and GBP/USD could reach the 21 SMA at 1.0987.
On the other hand, in case the GBP/USD pair continues to rise, it is expected to face strong resistance from the downtrend channel, formed at the beginning of August. The channel and the 200 EMA both converge at 1.1423.
On the 4-hour chart, we can see the formation of an ascending triangle whose break could be a bearish signal and the price could fall towards 6/8 Murray at 1.0742.
We can see that the British pound is trading within this ascending channel. If it continues to rise in the next few hours, GBP/USD could go up to the top of this pattern around 1.1330 which will be seen as an opportunity to sell around this area.
The key could be to wait for the British pound to reach the top of a symmetrical triangle around 1.1330 to sell, with targets at 1.1230 (7/8 Murray) and the psychological level of 1.10. The eagle indicator is reaching overbought levels and it is likely that in the coming hours it could show signs of exhaustion.