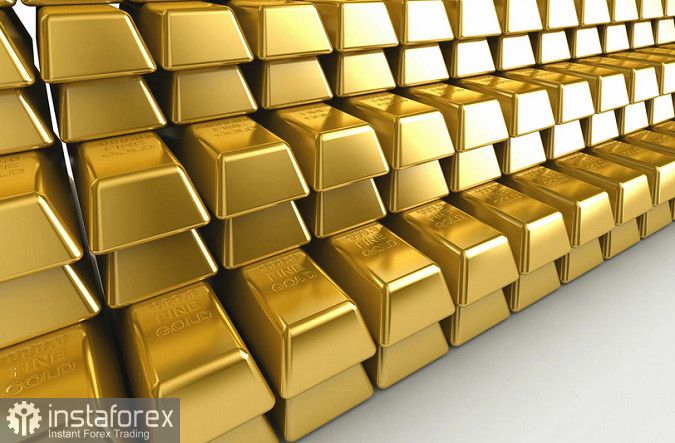 The U.S. personal consumption expenditures price index in October met expectations and rose 4.1%.
On Friday, the U.S. Department of Commerce said that on a monthly basis, the core PCE price index rose 0.4% last month. Although core inflation rose in line with economic forecasts, price pressures for the year are at their highest level since 1991.
GDP dipped 0.1% and gold stopped the decline.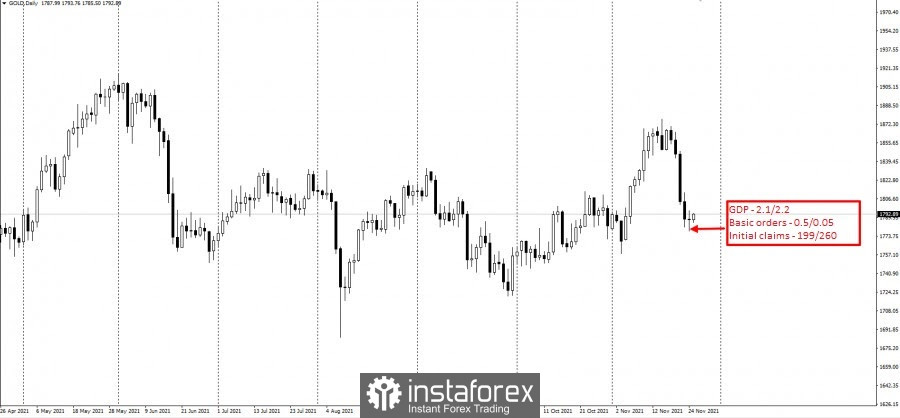 Core inflation eliminates food and energy price volatility.
According to economists and market analysts, the threat of rising inflation continues to support gold prices.
While core inflation rose in line with expectations, the overall PCE was higher than economists had predicted and grew by 5.0% YoY. Consensus forecasts suggested an increase of 4.6%.
Overall inflation is caused by rising food and energy prices. The report says that the volume of sales of energy goods and services increased by 30.2% annually. Meanwhile, food prices have increased by 4.8% over the year.
In addition to inflation data, markets react to consumption data. The report noted higher than expected levels of income and expenses.
In October, personal spending increased by 1.3% compared to September data of 0.6%. Economists had expected 1.0% growth. At the same time, personal income rose 0.5% last month, compared with a 1.0% fall in September. And economists' guess was an increase of 0.2%.
Note that rising income and spending bodes well for year-end economic activity.
Some analysts said the latest inflation data could force the Federal Reserve to raise interest rates earlier than planned. The upside potential for interest rates will continue to weigh on gold.