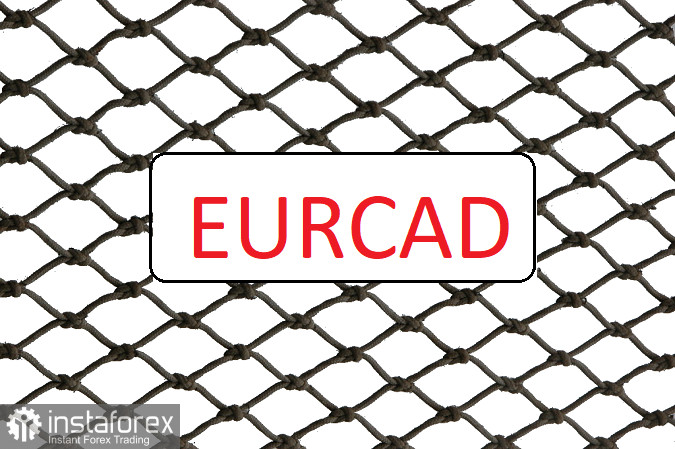 Hello, dear traders! I present to you the trading idea on EURCAD.
There has been another relevant event for EUR/CAD today. After falling by 17,000 pips, the instrument broke the current year's low again, allowing to set the limit buy grid according to the following scheme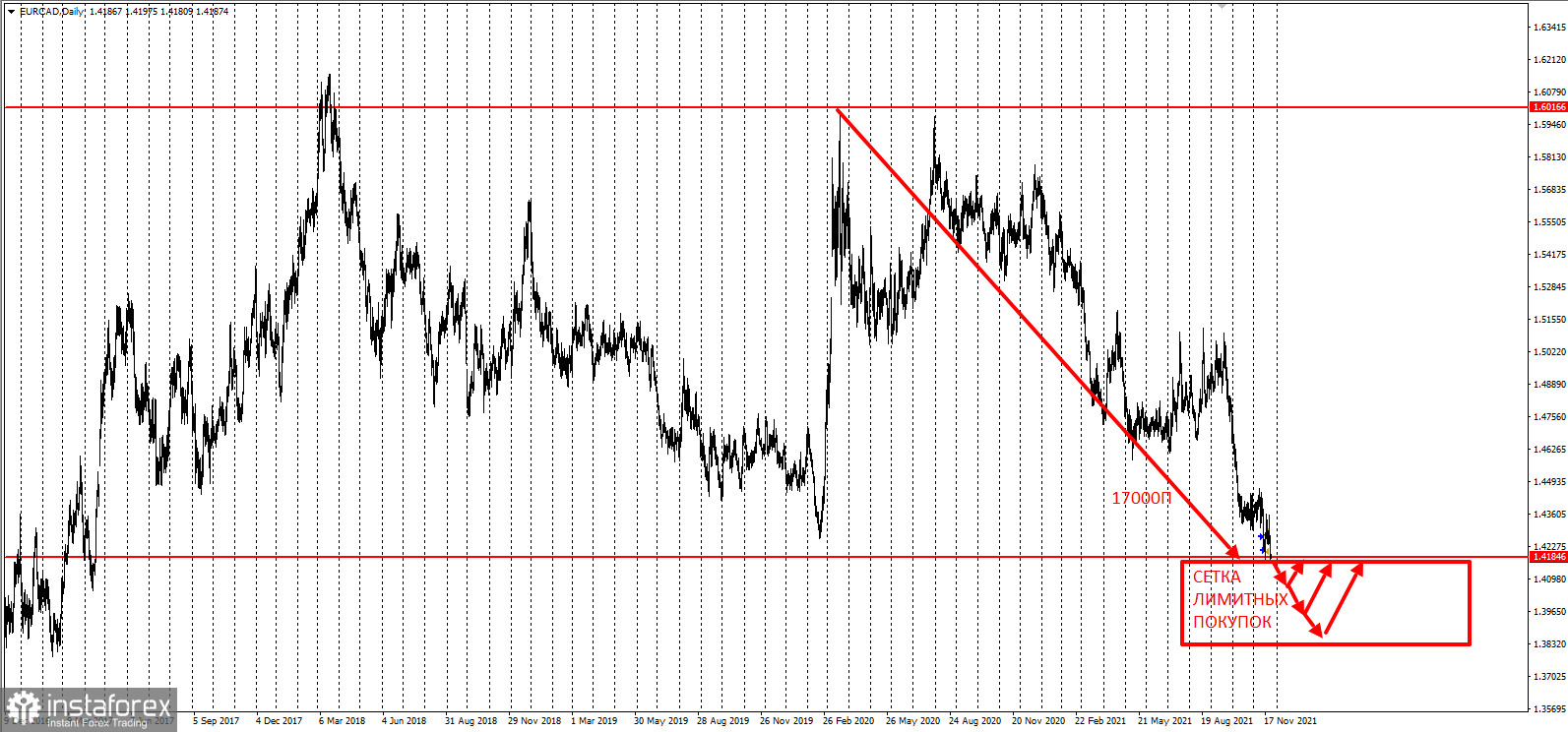 Breakout: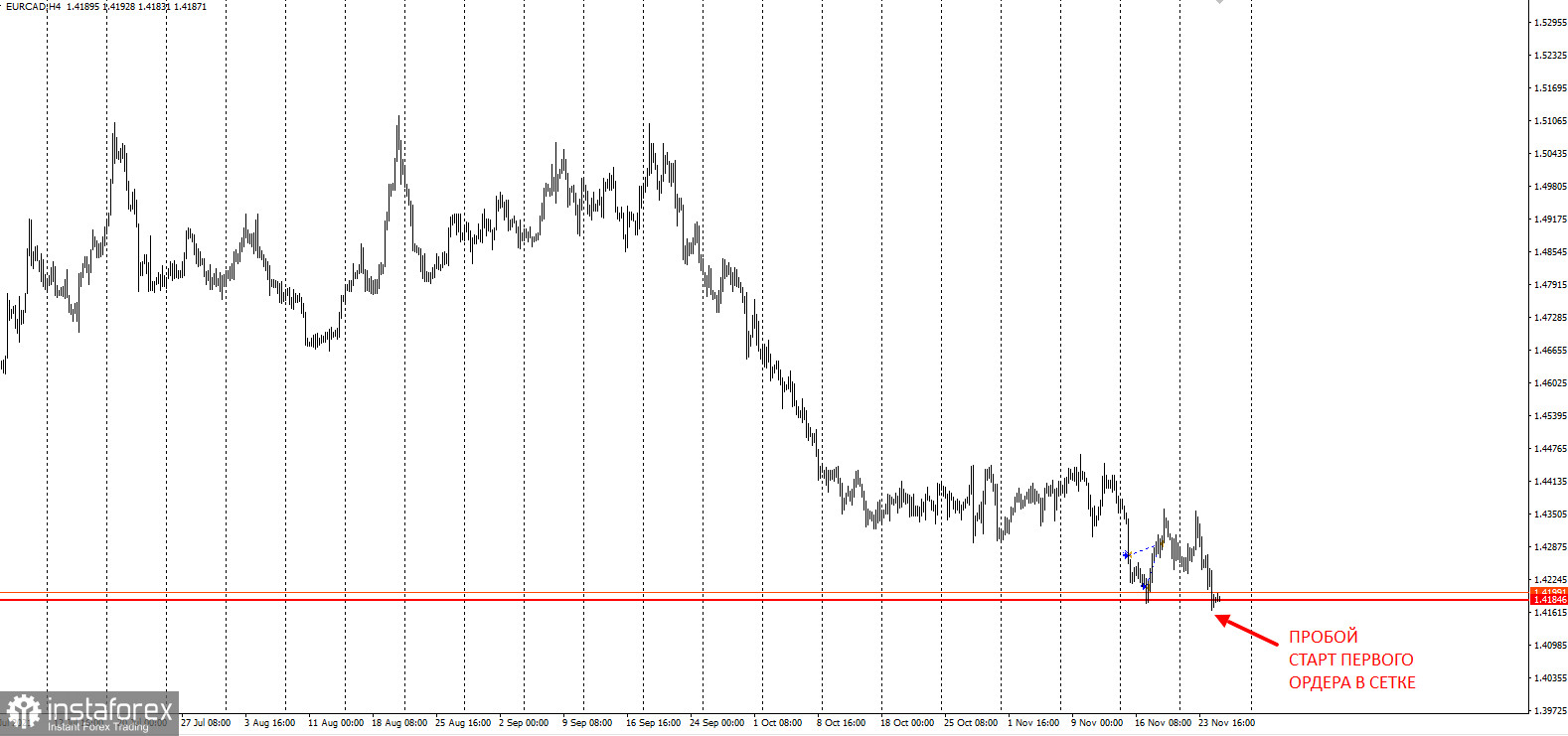 It is possible to set a limit buy grid with an increment of 300-500 pips on the 5th digit, starting from the current price and below.
After setting longs on a fall, an exit from the grid with profit is performed at the test of broken level at 1.41800 below or at 1 pip above the first order in the grid. Notably, grid trading involves holding positions that are significant in time and distance. For this reason, it is recommended to swap-free accounts, not to increase the volume in the grid (0.01 standard lot for every $1000 of deposit) and to consider a reverse pass up to 5-6 trading pips.
The trading idea is presented as part of the grid trading on certain cross rates.
Good luck and control your risks!