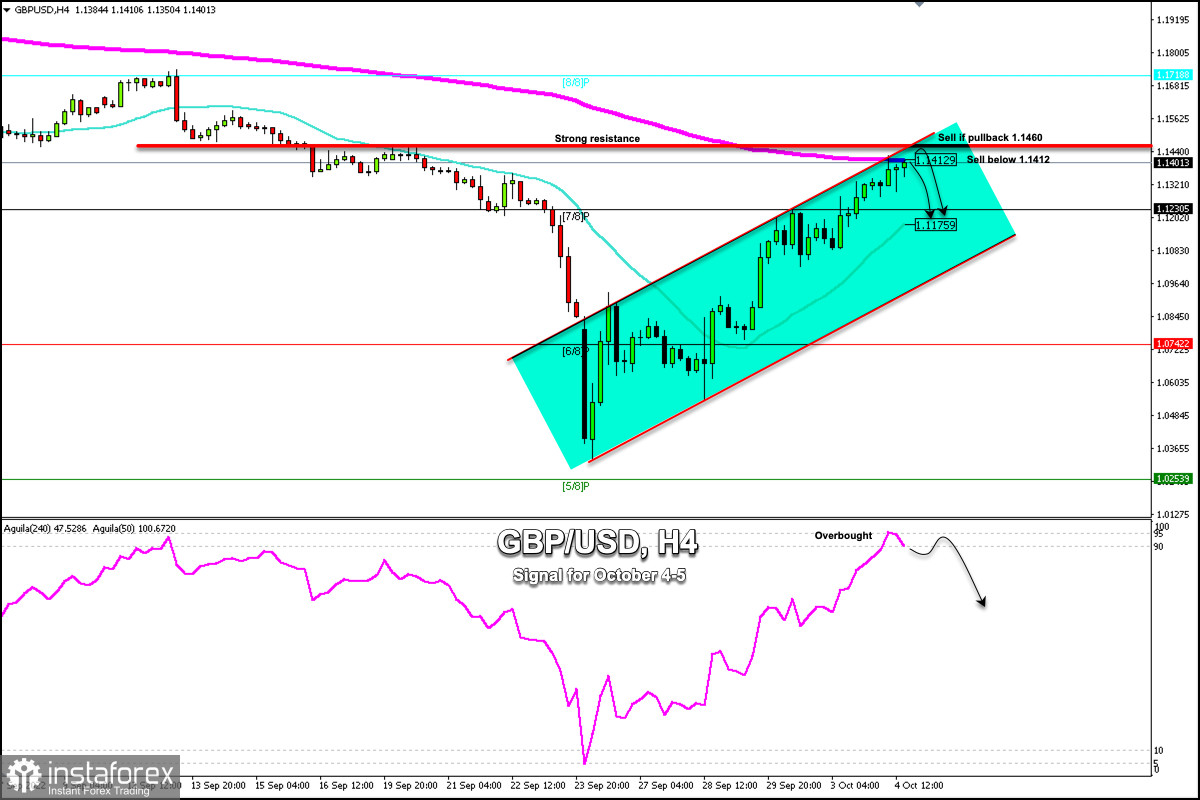 Early in the American session, the British Pound (GBP/USD) is trading at around 1.1401, testing the 200 EMA located around 1.1412.
In the European session, we can see that the pound reached this zone and could not consolidate above the 200 EMA. It made a technical correction from that level. Currently, we see again an attempt to break this level. In case it fails, there will be a clear signal to sell with targets at 1.1175 (21 SMA).
On Monday, the UK government decided to abandon its plan to cut taxes on high incomes. This announcement encouraged the British pound, which increased its volatility and reached overbought levels. In the coming days, a strong technical correction is expected if GBP/USD consolidates below the psychological level of 1.1500.
On the other hand, the growing risk appetite, mirrored by a strong recovery in global stock markets, is seen as another factor weighing on the US dollar.
According to the 4-hour chart, the trend remains bullish and the British pound is likely to try to break the strong resistance at 1.1460. This area represents a key level. Should the British pound consolidate above this level, it could likely accelerate its bullish momentum and GBP/USD could hit 8/8 Murray at 1.1718.
On the other hand, in case GBP/USD consolidates below 1.1460, the settlement around this level will be seen as an opportunity to sell as the eagle indicator signal is showing overbought signals.
Our trading plan for the next few hours is to sell the GBP/USD pair below 1.1412 (200 EMA) or in case the bullish force continues we could wait for it to consolidate below 1.1460 (strong resistance) to sell, with targets 1.1230 (7/8 Murray) and 1.1175 (21 SMA).