AUD/CHF hit a new record low after dropping by 7,300 pips. This means that traders can now place limit orders in the market.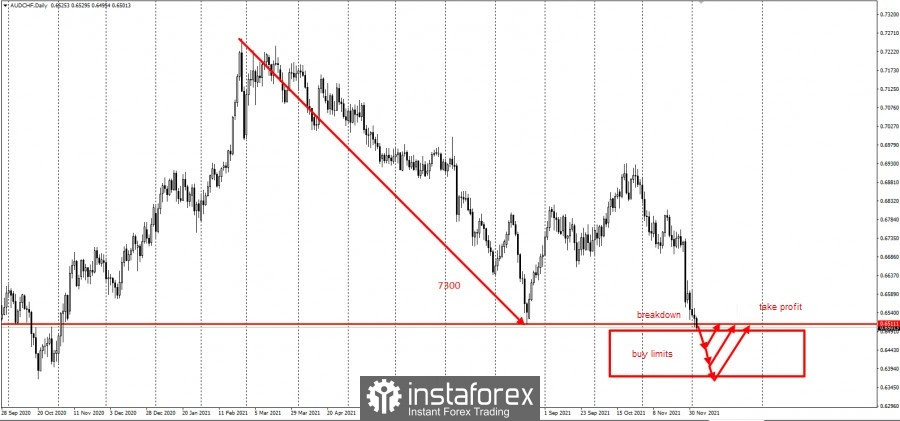 So, starting from the current prices, set up a grid of buy limits with an increment of about 300-500 pips. Take profit after a breakout, or at 1 pip above the first order. You can also do it after a 1,000 pip rise from the first order.
This strategy is called grid trading, which is usually used on cross rates. It involves holding positions that are significant in time and distance. For this reason, we recommend using swap-free accounts, not increasing the volumes in the grid (0.01 standard lot for every $ 1000 of the deposit) and monitor price movements.
When trading two cross-rates, it is better to divide the working volume between them. Otherwise, profit may be lost.
Good luck and have a nice day!