The purchase of Micron shares is hedged by the sale of AIG.
Purchase of shares of Micron Technology (#MU). Manufacturer of semiconductor devices.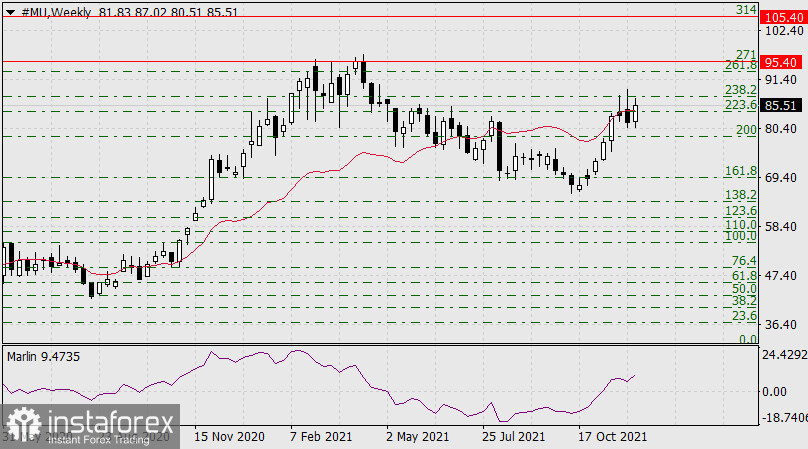 On the weekly scale chart, the price went above the balance indicator line, trying to gain a foothold above the Fibonacci level of 223.6% and go above the level of 238.6%. The Marlin oscillator is growing, which together gives a sign of further growth to the Fibonacci level of 271.0% (95.40) in the area of the peaks of March-April 2021. Fixing above the level can extend the growth to the Fibonacci level of 314.0% at the price of 104.40.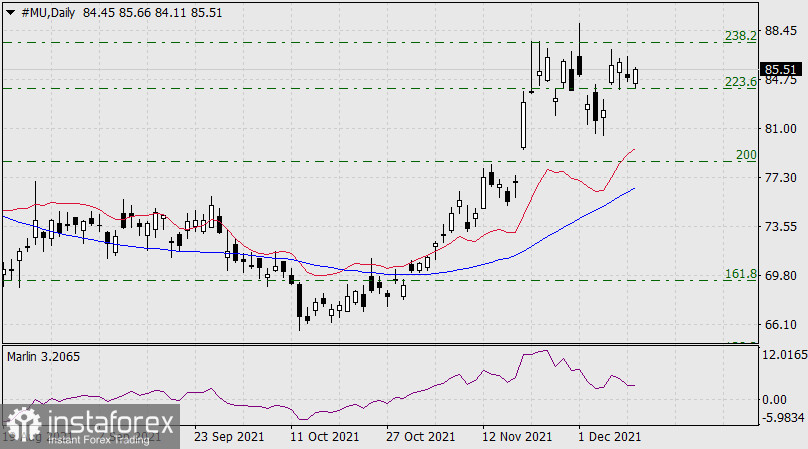 On the daily chart, the price has been consolidating for the last 4 days in the range of Fibonacci levels of 223.6-238.2%, the exit from which is expected to go up. The Marlin oscillator has left the overbought zone, now it is turning up into a new wave of growth with fresh forces.
Sale of shares of American International Group (#AIG). American Insurance and Finance Corporation.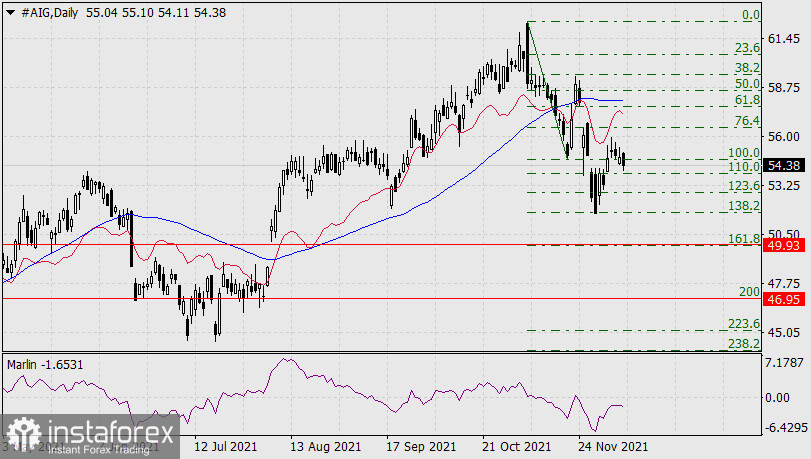 On the daily scale chart, the price went below the Fibonacci level of 100.0% (minimum on November 19) after the previously failed exit above the level on December 7-9. All these events occur under the indicator lines of the balance and the MACD, that is, in line with the medium-term downward trend. The Marlin oscillator is in the negative zone, turning down.
The goals of the movement are determined by the Fibonacci levels: 161,8% - 49.93, 200,0% - 46.95. These levels have repeatedly acted as supports and resistance in history since 2005.