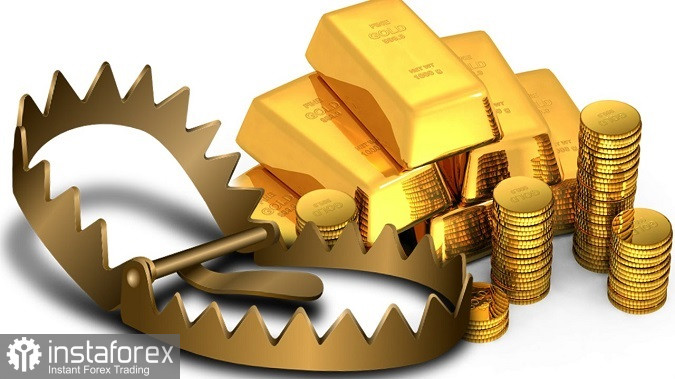 Gold surprisingly rallied after the Fed's press conference on Wednesday. Then, it pulled back without breaking through 1815.
This situation allows traders who have been working for a fall in the last four weeks to hide their risks beyond 1815. This trap is likely to slam during the volatile pre-New Year time.
This means that we should abandon short positions, at least until a false breakdown of 1815. We may also work for an increase, following this scheme: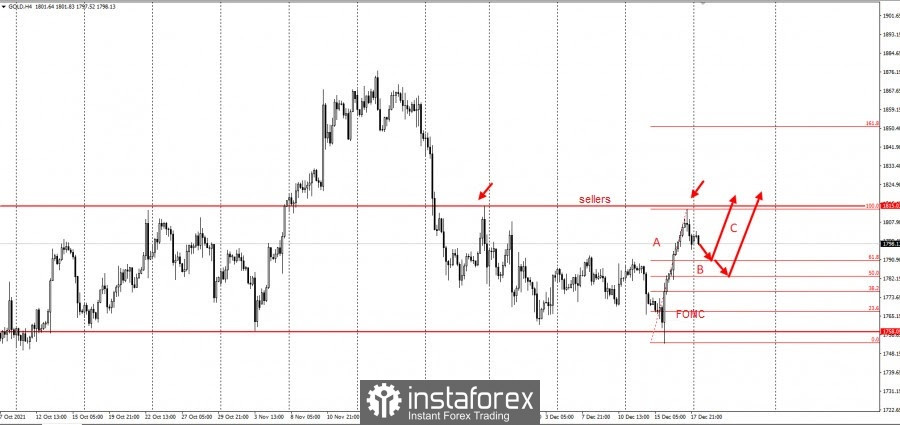 Since there is a three-wave pattern (ABC) where wave A is the buying pressure observed in the past days, traders can take long positions from 1790 and 1783 up to the 50%-61.8% retracement levels.
Set stop loss at 1764 and take profit on breakdown of 1815
This trading idea is based on Price Action and Stop Hunting strategies.
Good luck and have a nice day!