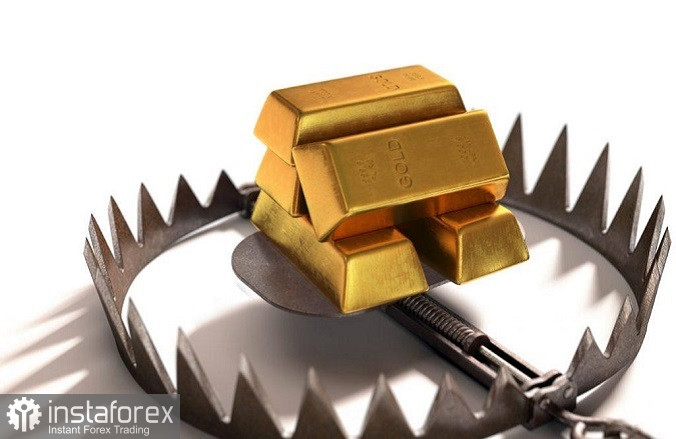 Gold has been rallying in the past days, thanks to reports that prompted increased demand for the yellow metal.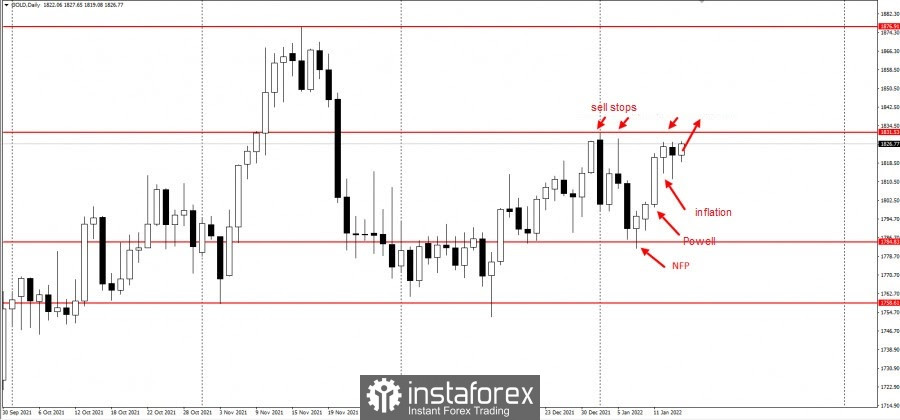 The first one was the data on US employment, followed by Powell's speech in the Senate and latest inflation data.
All this trapped sellers in the market, that is why they had no choice but to place stop orders above 1831. In this situation, it is best to refrain from taking short positions with stop loss at 1831. Meanwhile, longs could be taken up to the breakdown of 1831.
Good luck!
Both trading tips are based on the framework of price action and stop hunting strategies.
Have a nice day!