The stock market experienced its worst week since the pandemic started as tech stocks tumbled amid weak earnings reports and potential rate hikes in the US. The S&P 500 closed below the 200 MA for the first time since 2020, while the Nasdaq 100 posted its biggest decline due to a more than 20% drop in Netflix.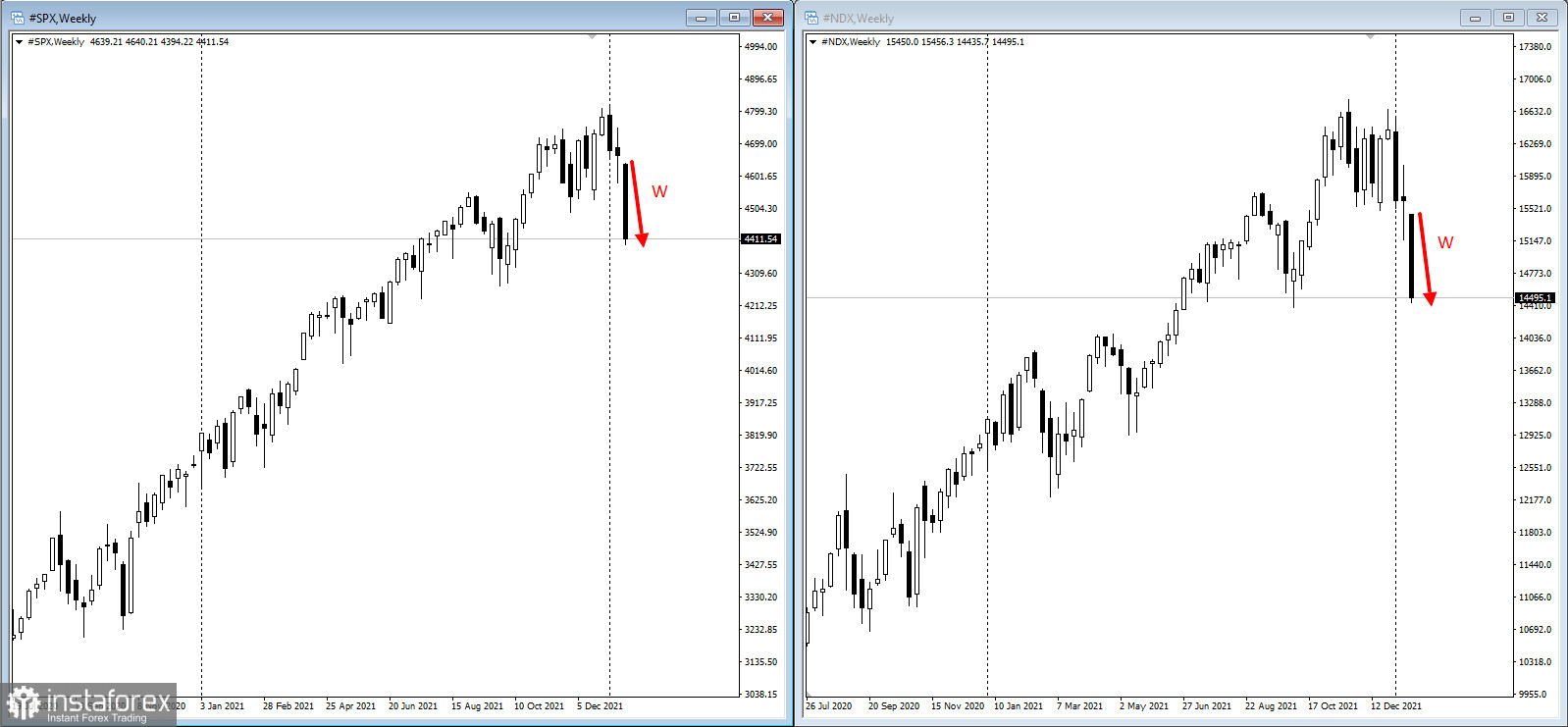 The volatility that has engulfed the markets this month showed little sign of easing last Friday, with the S&P 500 falling for five consecutive days, extending losses to 5.7%.
Jay Pelosky, founder and president of TPW Investment Management, said the week appears to be the longest ever. "It was only a four-day week, and it feels like two weeks have merged into one," he commented.
Meanwhile, earnings reports in the US have been uneven, highlighting the risk that it may cause further decline in the stock market. Netflix posted a disappointing data on its subscribers, sending its stock down. But Peloton said it may bounce back after production resumes.
Markets are also gearing up for an interest rate hike by the Federal Reserve. Economists expect an increase to occur as early as March this year, along with a cut in balance sheets.
Geopolitical tensions are also escalating as the US is reportedly allowing some of the Baltic states to supply US-made weapons to Ukraine. Ethan Harris, head of research at the Bank of America, said: "There are plenty of risks in the global economy, including geo-political events. However, in our view, the biggest near-term risk is right in front of us: that the Fed is seriously behind the curve and has to get serious about fighting inflation."
Demand for safe havens sent the 10-year Treasury yield down more than 10 basis points in three days to 1.76%, leaving the rate lower on the week, the first decline in five weeks. Adam Phillips, managing director at EP Wealth Advisors said: "We're all going to breathe an extra sigh of relief once this session finally closes and then we can put an end to this week, because it's been painful all around."