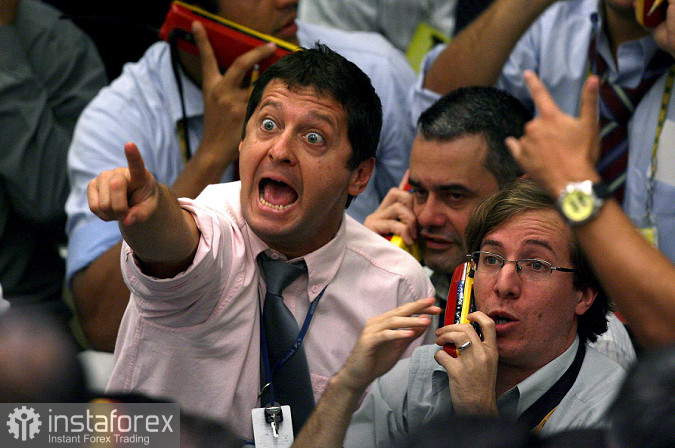 Last week may be the worst for the S&P 500. It saw its biggest correction since the pandemic started, losing more than 10% from its last record close just three weeks ago. On Monday alone, it lost about $3 trillion of market value.
The main drivers of the decline are rising Treasury yields and potential rate hikes from the Fed as those make stocks less attractive.
The decision about rates will be announced on Wednesday, and most likely, investors will get a hint on rate hikes this year based on the statements of the central bank.
The tech-heavy Nasdaq 100 also fell 16% this year and is on track for its worst January reading ever. It surpasses the loss seen last 2008, when the global financial crisis rocked stock markets around the world. Another sell-off is likely to occur before the Fed meeting.
On the bright side, both S&P 500 and Nasdaq 100 bounced back at the end of the trading day, forming daily pin bars in the charts.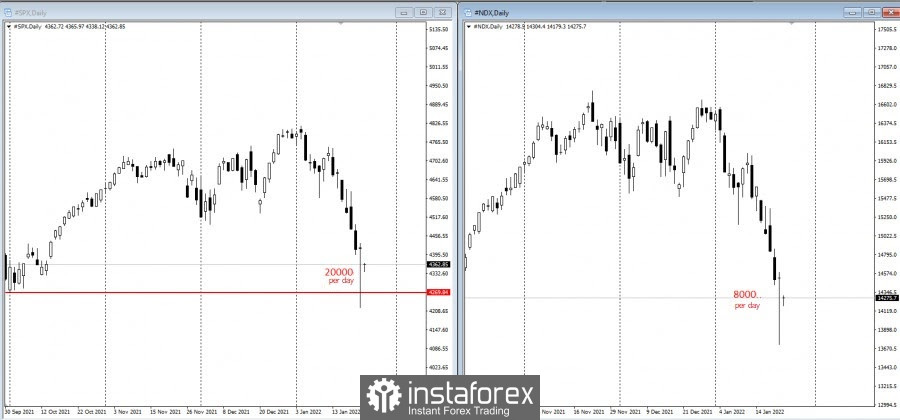 High-value tech stocks are the most affected by fears that the Fed will raise interest rates faster than previously expected. The problem for these is that higher rates lower the value of future earnings. That is why Michael Wilson of Morgan Stanley said: "We have been monitoring PMIs and earnings revisions breadth for signs the slowdown is bottoming, but it has quite a bit further to go, in our view, and equity markets are not yet priced for it."