Bitcoin got very close to the $30k-$33k area. Many investors considered it a sign of the beginning of crypto winter. However, bulls managed to hold the price. So, BTC bounced to $36k. After a successful attempt to protect the important support level, there could be a price reversal. Therefore, BTC may begin to recover, rising higher. Bitcoin is approaching the final correction level. Now, it may either resume an upward movement or fall below $30k.
Judging by yesterday's fundamental factors, there is a connection between an increase in the S&P 500 index and the BTC rebound. Following the results of yesterday's trading session, a pattern similar to BTC was formed on the SPX charts. In addition, the crypto managed to hold at the support level of $33k during the North American session. As a result, many traders expect a trend reversal and the upward movement of BTC.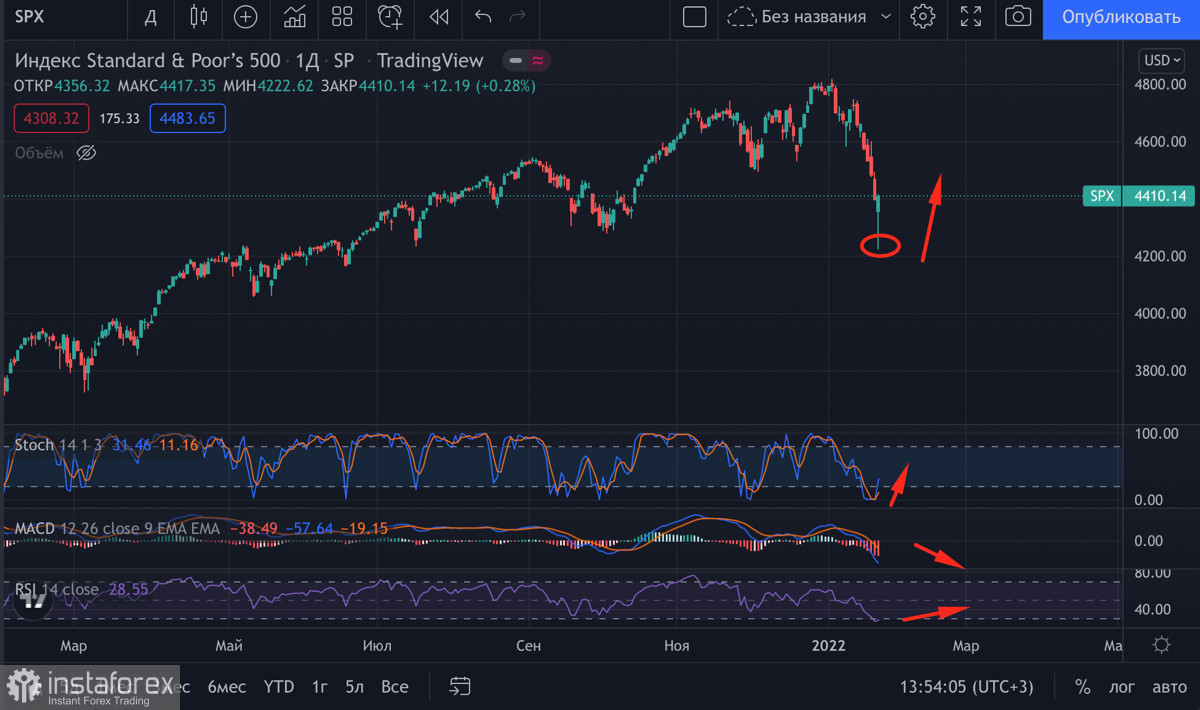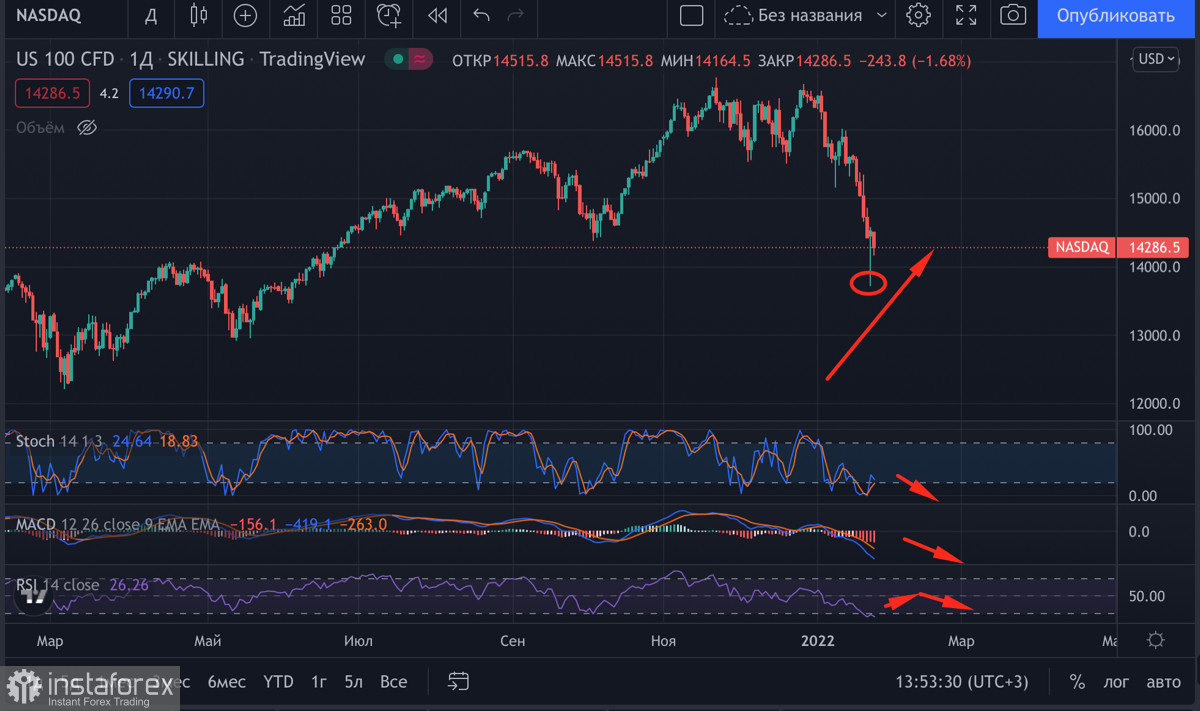 Despite the fact that bitcoin did not slide below the support level, the price may test the $33k level once again after a short-term consolidation. If the price does not drop below the level and climbs above $35k, it is better to close positions opened below $35k. Otherwise, like a week ago, bitcoin may decline from the upper boundary of the channel and break through the support level.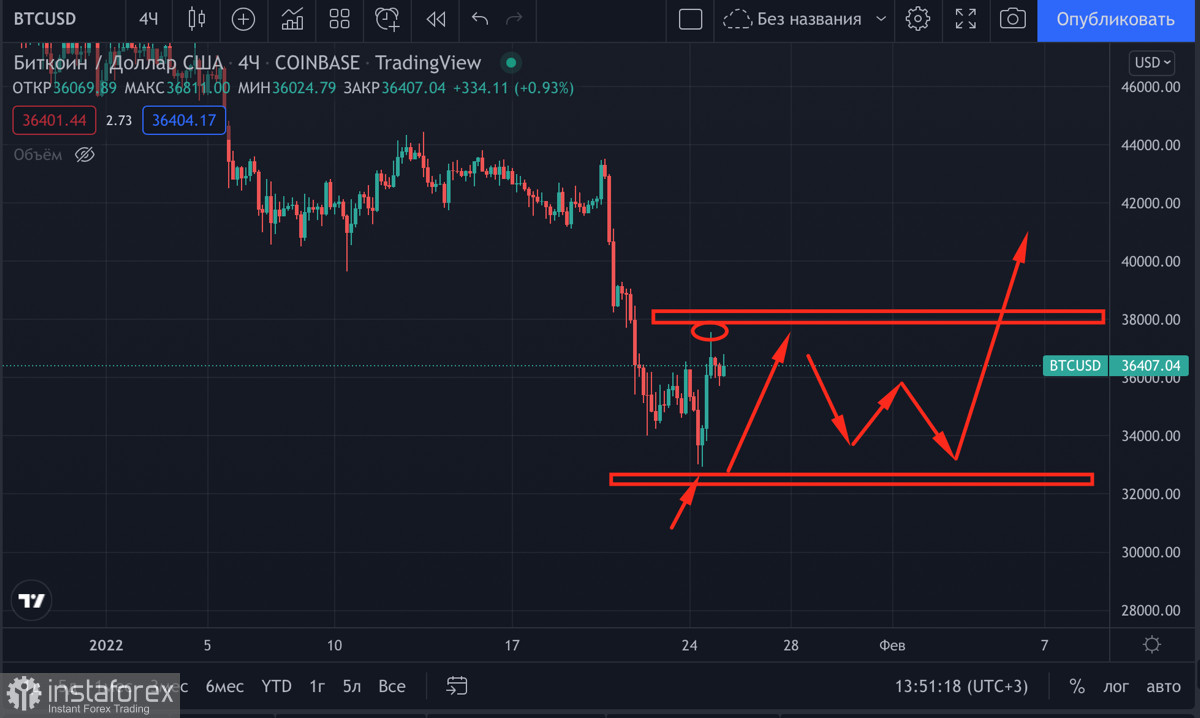 So, the crypto market is gripped by uncertainty the events of the next 2-3 days will determine the further trajectory of BTC. Among the positive news, there has been an inflow into crypto funds for the first time in six weeks, as well as the growth of consumer activity in the Bitcoin network. A rise in the stock market also indicates an attempt of BTC to find a local bottom and rebound. I have already mentioned that bitcoin has exhausted its corrective potential within the current cycle and should form a bottom. To this end, I remain optimistic and believe that BTC is likely to consolidate above $35k.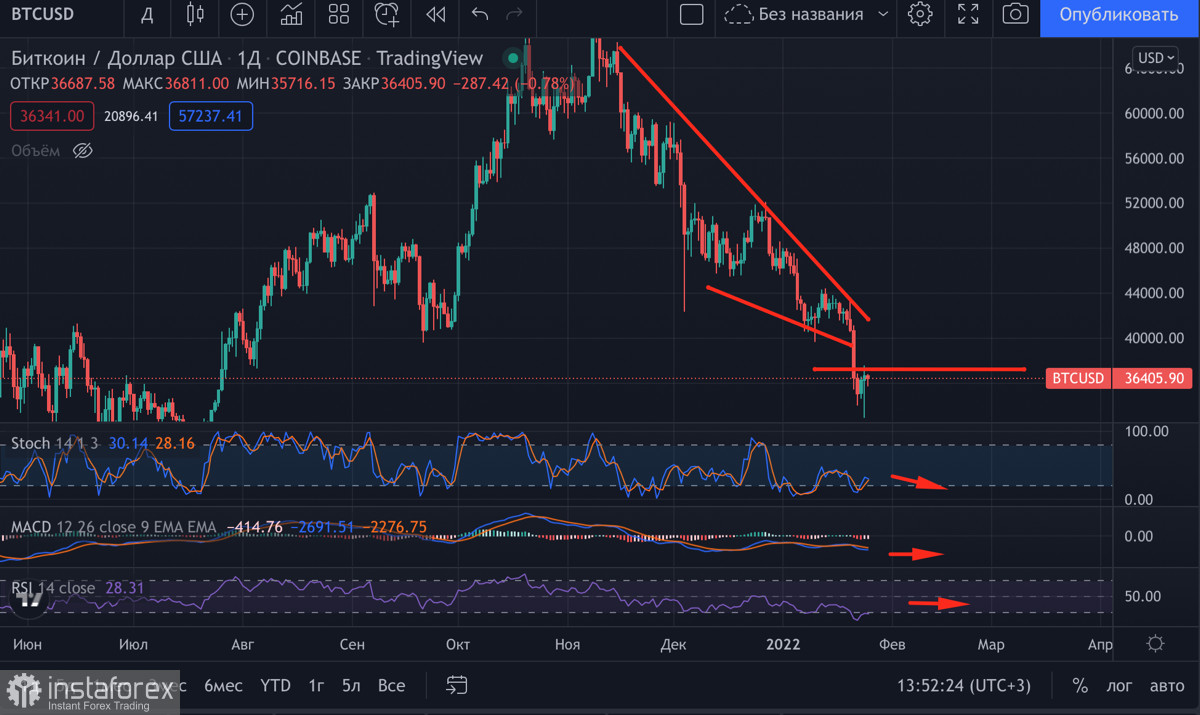 The FOMC meeting scheduled for tomorrow poses the main risk. Its results may push stocks down. The crypto market may fall as well. However, the recent increase in stocks shows that investors are in no hurry to get rid of shares, patiently waiting for the Fed's meeting. Given the influence of the Fed on the economy, traders will choose a trading strategy on bitcoin only after the meeting. Now, it is better to hedge positions by averaging into positions on BTC. Do not forget about placing part of the capital into stablecoins in order to avoid losses as the market will be volatile before the FOMC meeting.