Major cryptocurrency news:
EOS blockchain platform founder Dan Larimer's company, ClarionOS, will prepare the codebase for Mandel hardfork, designed to give the community control over the protocol. The organization has allocated ClarionOS 200,000 EOS, about $514,000 at the time of writing the article, to fund it.
In early 2022, Larimer promised to create a tremendous app designed to make EOS a platform for creating and developing DAOs. Notably, Larimer, the CTO of Block.one, resigned in January 2021. In March, he introduced the decentralized social network Clarion.
Bitcoin is further discussed on the hourly time frame according to Elliott theory.
BTC/USD H1: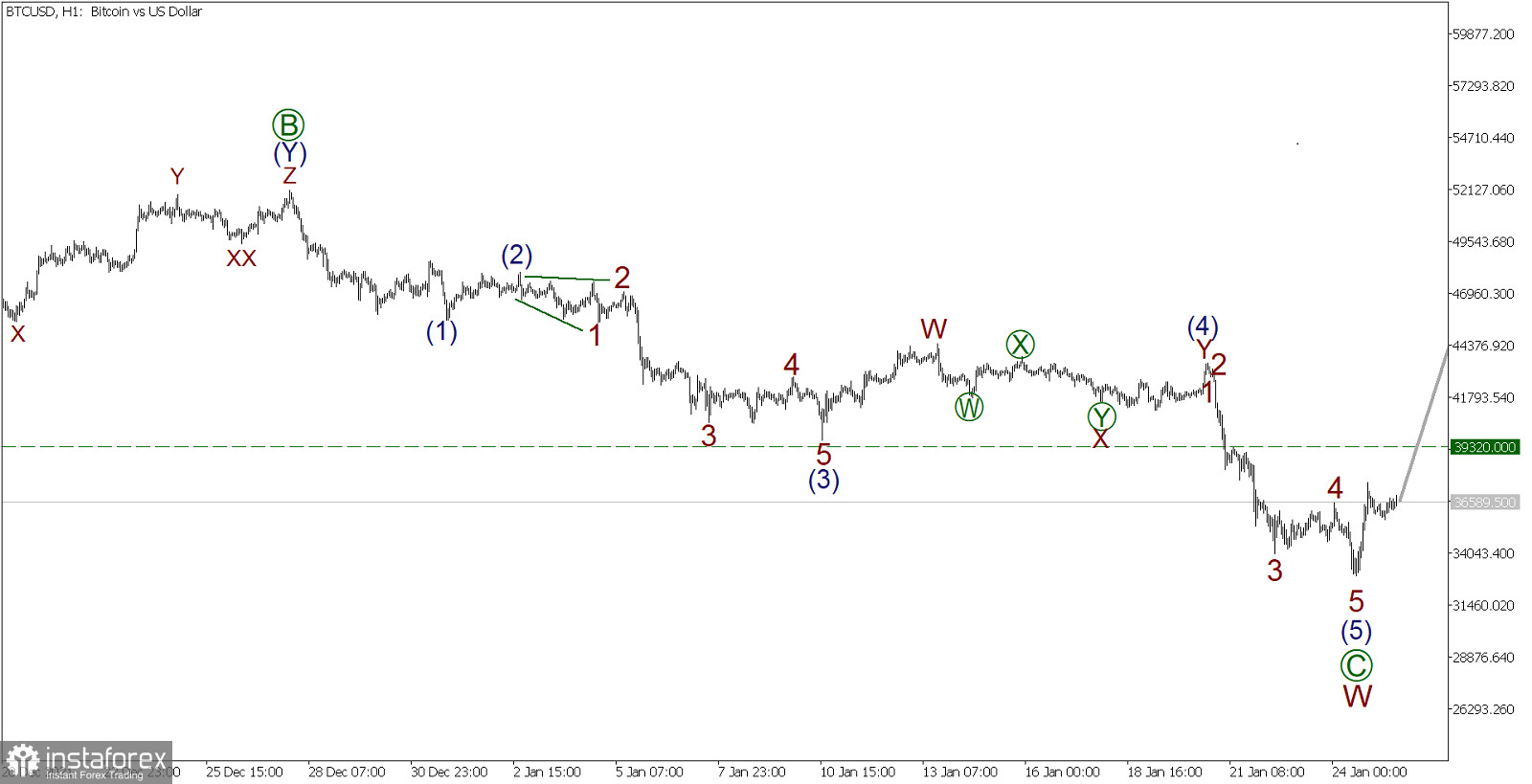 As for the BTC/USD pair, the development of the downward wave W, part of a new corrective trend is observed. The new trend will most likely be a double W-X-Y zigzag.
Wave W has probably ended as its final leg [C] looks fully completed by impulse (1)-(2)-(3)-(4)-(5).
Therefore, the emergence of a new ascending wave is shown in the last part of the chart. However, at the moment it is hard to predict the form of this wave. It is assumed that the price may rise to the previous high of 39320.00 in the next trading days.
In this situation, it is possible to consider opening buy trades from the current level to take profit at it.
Trading recommendations: Buy 36589.50, Take profit: 39320.00.