The main news from the world of cryptocurrencies:
We continue to consider Bitcoin from the point of view of Elliott theory on an hourly timeframe.
BTCUSD H1: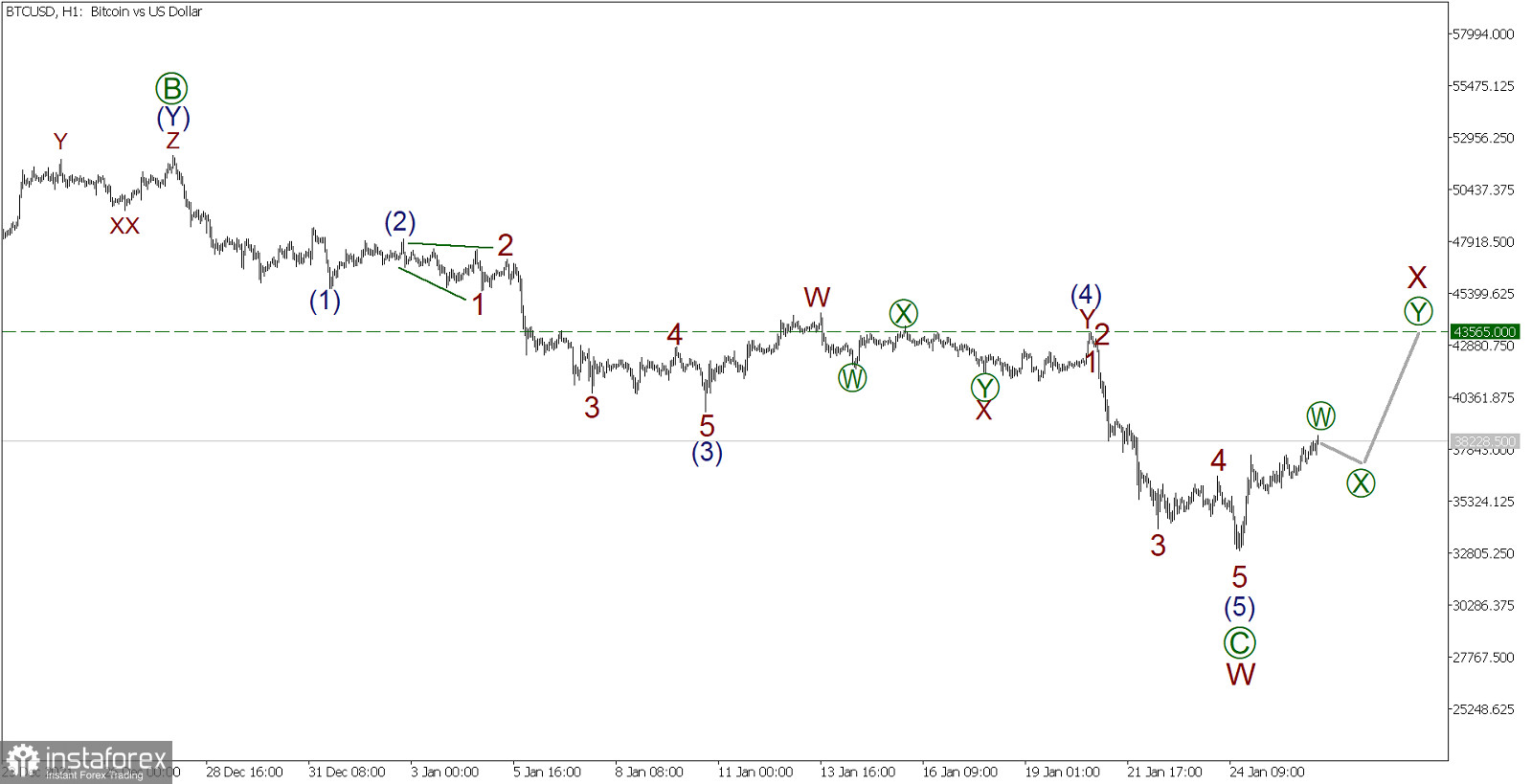 On the last section of the hourly timeframe chart of the BTCUSD cryptocurrency pair, we see the completion of the downward movement, and then the price reversal. It seems that the downward acting wave W has been completed, and now the formation of a bullish wave of bundle X is taking place.
The wave bundle X may take the form of a double zigzag (W)-(X)-(Y), as shown on the chart by trend lines. The end of this construction is expected to reach the level of 43565.00, at which the correction sub-wave (4) was completed.
In the current situation, it is recommended to consider opening deals for purchases.
Trading recommendations: Buy 38228.50, Take profit: 43565.00.