Main news from the crypto world:
The Ministry of Digital Development opposed the ban of cryptocurrencies in Russia. Minister of Digital Development, Communications and Mass Media of the Russian Federation, Maksut Shadaev said that limits of cryptocurrency turnover in Russia contradicts the policy of supporting the IT industry. Instead of a ban, he proposed to ensure market transparency and reduce risks for investors with the help of clear legislative acts.
According to the concept of the crypto market, the Ministry of Digital Development should become one of the six supervisory authorities.
Let us analyze the BTC movement using the Elliott Wave theory on the one-hour chart.
BTC/USD H1: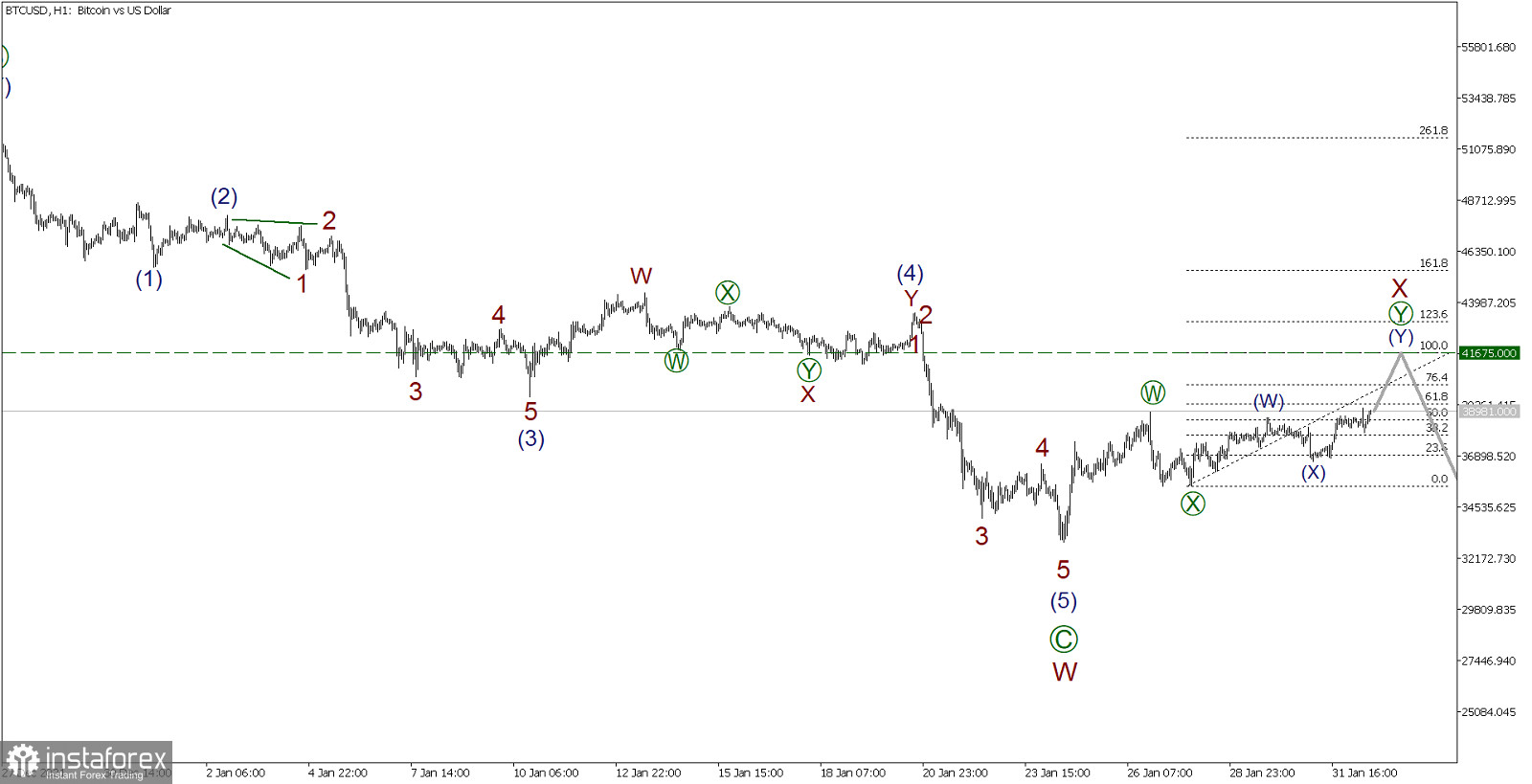 On the chart, we see that BTC/USD formed the initial part of a new downward correction pattern, which can take the form of a double zigzag W-X-Y.
At the time of writing the article, the first part, that is sub-wave W, was fully completed and took the form of a simple zigzag [A]-[B]-[C]. Bullish wave X is under formation. The internal structure of wave X points to a double zigzag [W]-[X]-[Y]. The first two parts of sub-waves [W]-[X] seem to be completed, and the last sub-wave [Y] is still under formation.
It is assumed that wave [Y] may take the form of a double zigzag (W)-(X)-(Y). The wave may end at 41,675.00. At this level, the length of wave [Y] is likely to be equal to the length of wave [W].
Under the current conditions, it is possible to consider opening buy positions in order to take profit at the end of wave X.
Trading recommendations: Buy at 38,981.00, place take profit at 41,675.00.