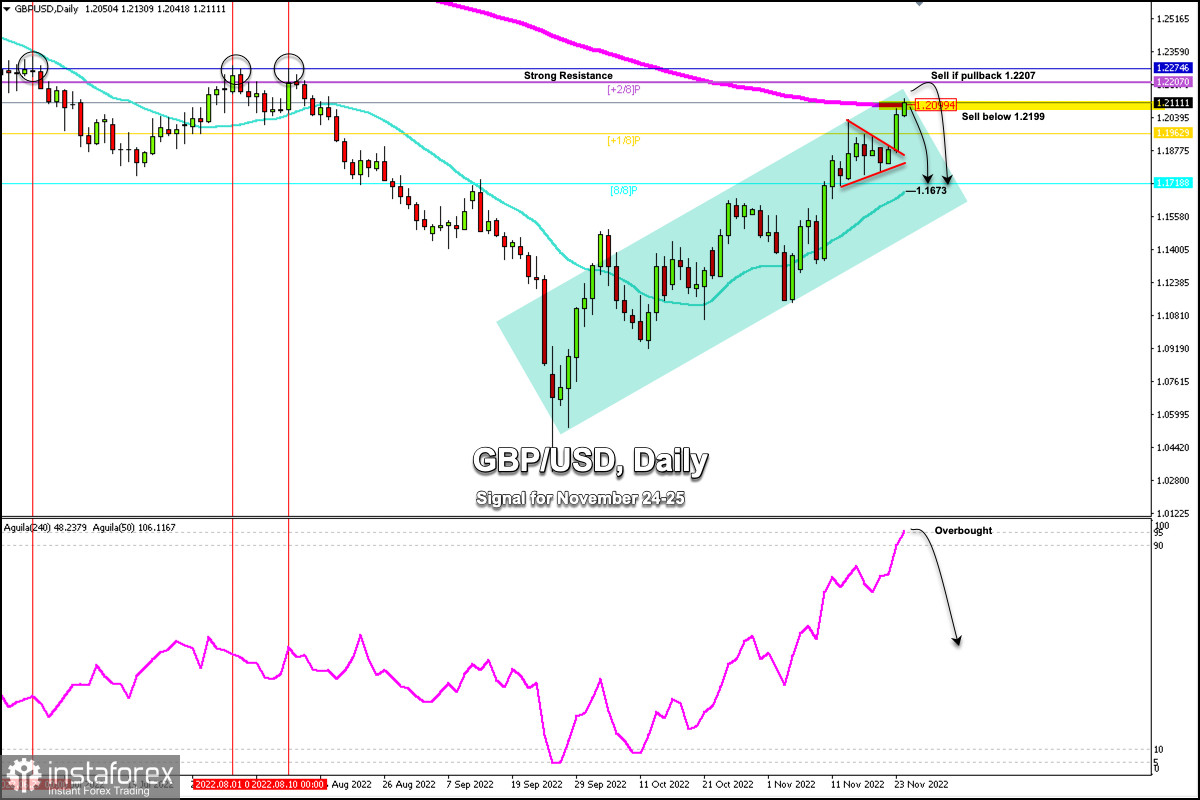 Early in the American session, the British pound is trading around the 200 EMA located at 1.2099. This moving average on the daily chart is the key to a technical correction if it occurs in the coming days.
The minutes of the last FOMC meeting showed that policymakers saw the possibility of a recession next year. As regards interest rates, the members find it appropriate to slow down the pace of rate ikes in order to have time to evaluate the effects on the US economy of the measures adopted so far.
The dovish tone of the FOMC minutes and the disappointing PMI surveys triggered strong selling pressure on the US dollar index (USDX), which benefitted the pound sterling. Thus, GBP/USD reached levels of Aug 15 at 1,220 so far.
In case the British pound returns below 1.2099, it is expected to fall towards +1/8 Murray located at 1.1962 and could even reach the key support level of 8/8 Murray which coincides with the 21 SMA around 1.1673 - 1.1718.
In view of overbought conditions, GBP/USD is likely to reach the resistance at +2/8 Murray around 1.2207. On a reversal, in case it falls below the 200 EMA (1.2099), it could reach 1.1962. A break of 1.1960 would indicate a strong technical correction and the pair could fall to the key support of 1.1718 (8/8 Murray).
Our trading plan for the next few hours is to either wait for the British pound to consolidate below 1.2207 to sell, or wait for it to fall below 1.2099 (200 EMA) to sell, in both cases, with targets at 1.1962 and 1.1817. The eagle indicator reaches an extremely overbought level which supports our bearish strategy.