Buying stocks in Petroleo Brasileiro Petrobras (#PBR). It is a Brazilian oil and gas company.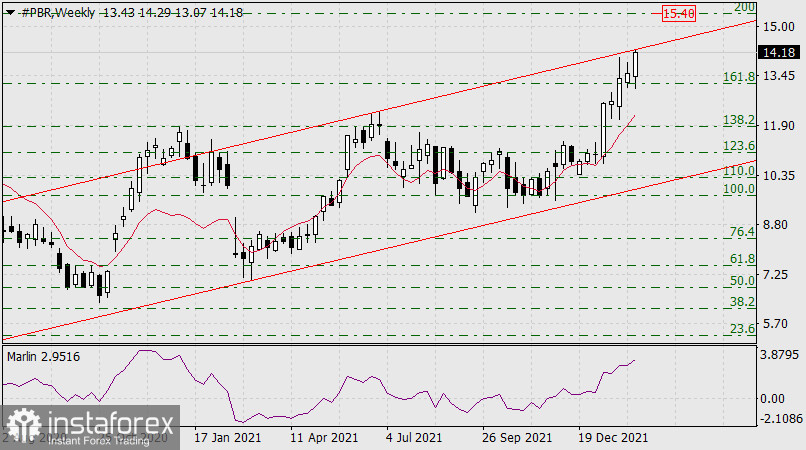 On the weekly chart, the price has reached the upper boundary of the upward price channel. A price breakout above the top of the week (14.29) would indicate a price breakout from the channel. This would open a target of 15.48, which is the Fibonacci reaction level of 200.0%.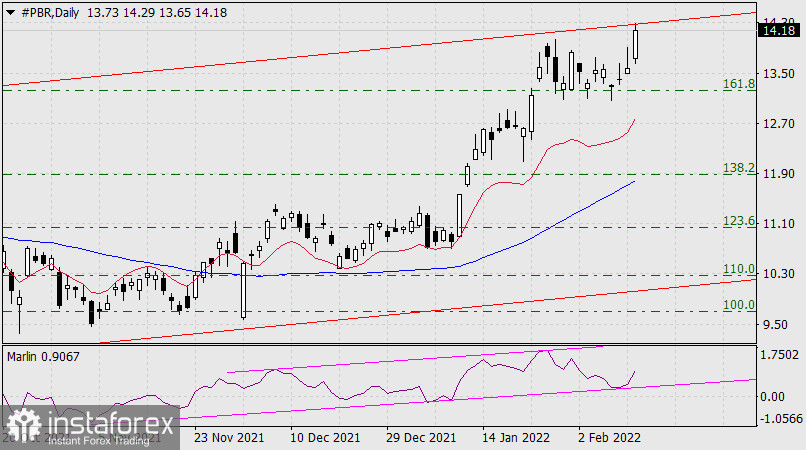 On the daily chart, the signal line of the Marlin oscillator has reversed upwards from the lower boundary of its own channel. A bullish trend is emerging.
Sale of stocks in Comcast Corporation (#CMCSA). It is an American internet company.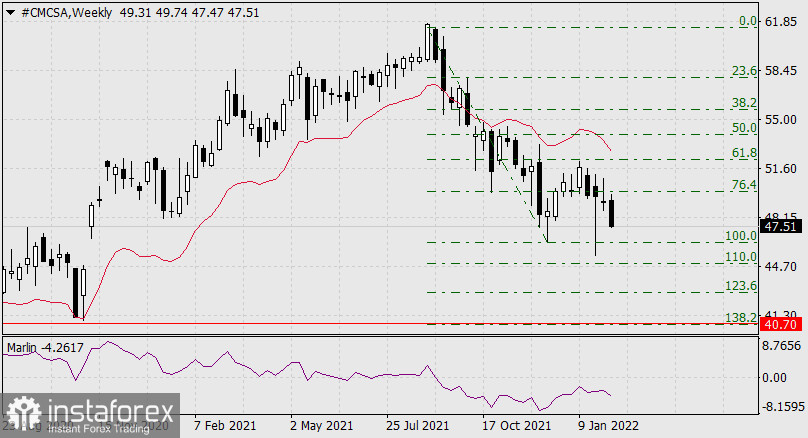 On the weekly chart, there is a strengthening of the downtrend of this stock. The Marlin oscillator is reversing downwards in the downside zone. The target for the move is the Fibonacci level of 138.2% at 40.70, which coincides with the lows of June and August 2019.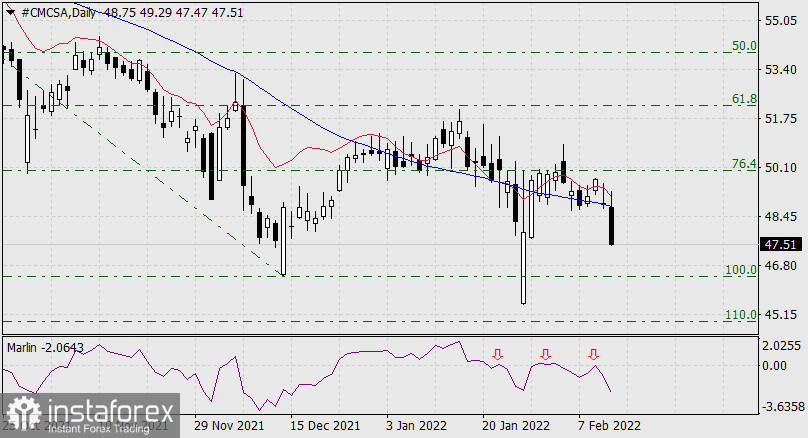 On the daily chart, the Marlin oscillator signal line is moving down from the neutral zero line, the border with the growth territory, for the third time. Price has consolidated below the Kruzenshtern indicator line. The trend is downward.