There was a breakout of important key levels in CAD/CHF and USD/CHF, which opens the opportunity to set sell limits in the market.
In CAD/CHF, as planned last April 18 , there was a breakout around 0.75300.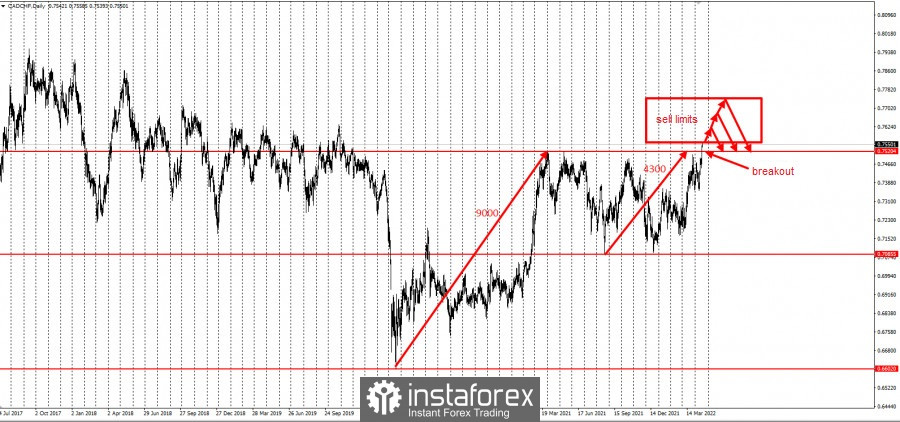 Meanwhile, in USD/CHF, there was a breakout around 0.94700, as planned the day before .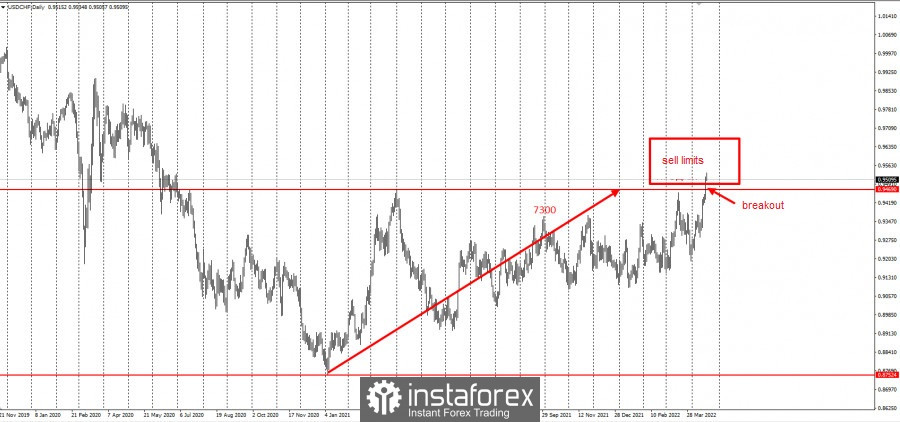 It is best to divide the volume of limits between the two pairs, and the increment should be 300-500 pips. This is in accordance with the grid trading strategy, which is usually used on cross rates.
Good luck and have a nice day!