The euro showed quite good growth yesterday, fueled by relatively good macroeconomic data. The decline in industrial production by -1.5% was replaced by an increase of 2.0% on an annual basis. The euro pulled the pound along with it as evidenced by the direction of movement and the time. Although the pound grew noticeably more modestly.
However, after the opening of the American trading session, the market began to turn around, which proved that all this growth is just a local rebound after a prolonged decline. After all, these are February numbers, which are no longer relevant at present. And undoubtedly, there will be a strong decline in production by the end of March.
Industrial production (Europe):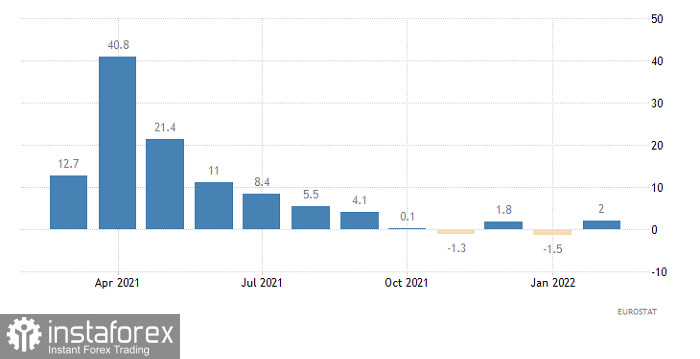 Today, inflation data in Europe will be released, and the growth rate of consumer prices should accelerate from 5.9% to 7.5%. However, this data will not affect the market in any way, since we are talking about final data, which should only confirm the preliminary assessment already taken into account by the market.
Inflation (Europe):
But the data on applications for unemployment benefits in the United States may well become another reason for the growth of the US currency. Since the number of applications will most likely decrease, albeit slightly. In particular, the number of initial claims should decrease by 5,000, and continuing claims by 15,000. So, most likely, the market will gradually return to the trend towards dollar strengthening. A trend that has been going on for almost a year now.
Number of continuing claims for unemployment benefits (United States):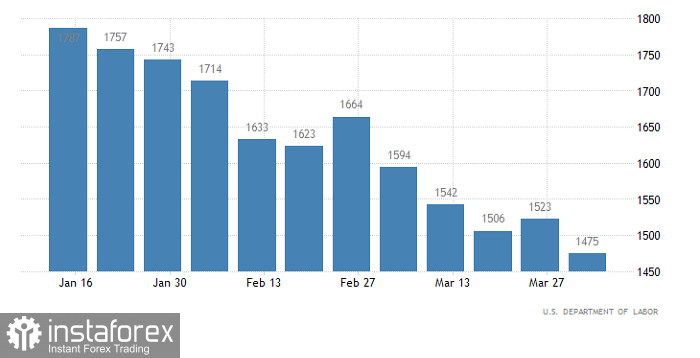 The EURUSD currency pair has strengthened by about 100 points in the pullback stage, which does not violate the integrity of the downward trend in any way. Thus, the return of the price below the 1.0800 level will provide a second chance for sellers to prolong the medium-term trend.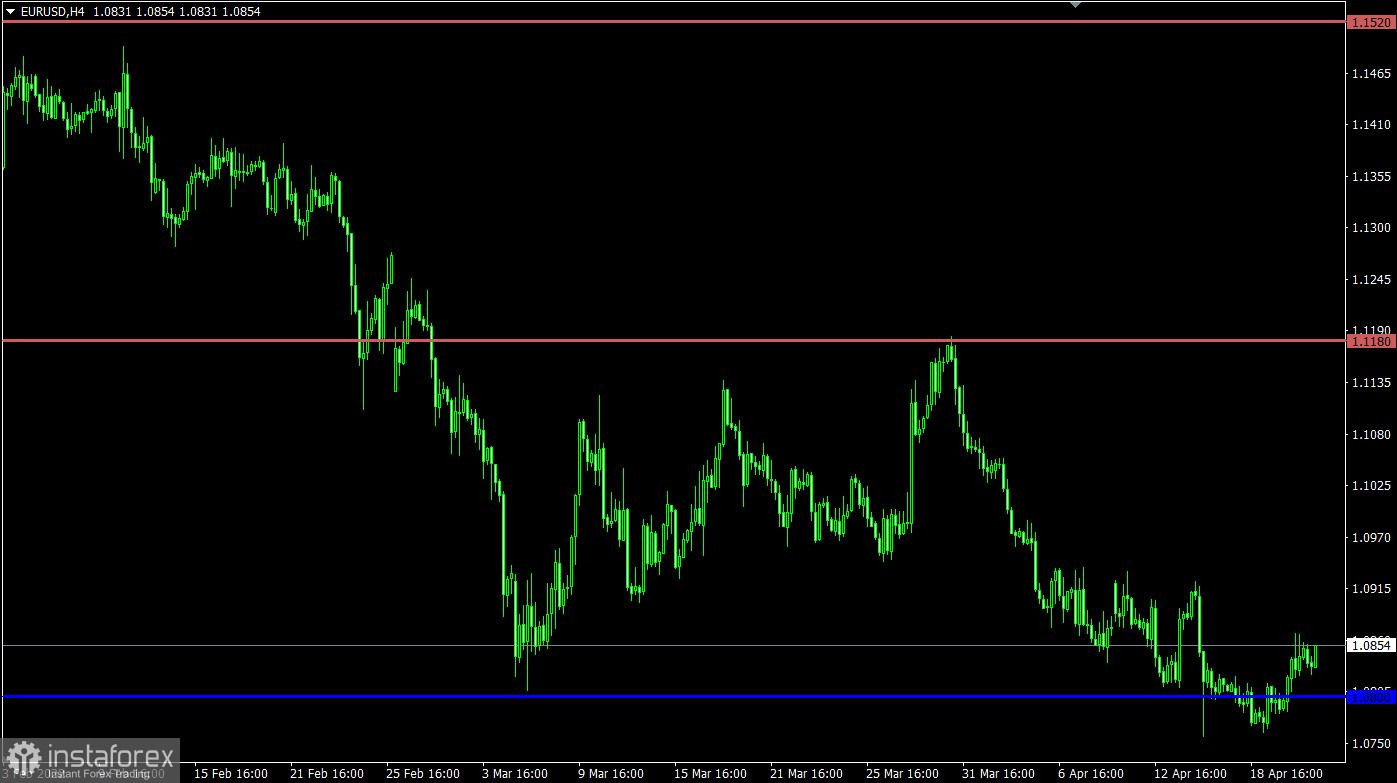 The GBPUSD currency pair, despite the pullback, is still within the deviation of the psychological level of 1.3000. This may mean a stage of stagnation, which in the future will lead to the accumulation of trading forces. The signal to sell the pound will be relevant after holding the price below 1.2950.