US stock index futures rose on Thursday as investors reacted well to quarterly reports from Tesla and United Airlines. Today's highlight will be a speech by Federal Reserve Chairman Jerome Powell. Many are preparing for the possibility that Powell may touch on higher interest rates with aggressive policy announcements at the May meeting. Dow Jones Industrial Average futures gained 236 points or 0.7%. Futures on the S&P 500 rose by 0.9% and futures on the Nasdaq 100 gained 1.2%.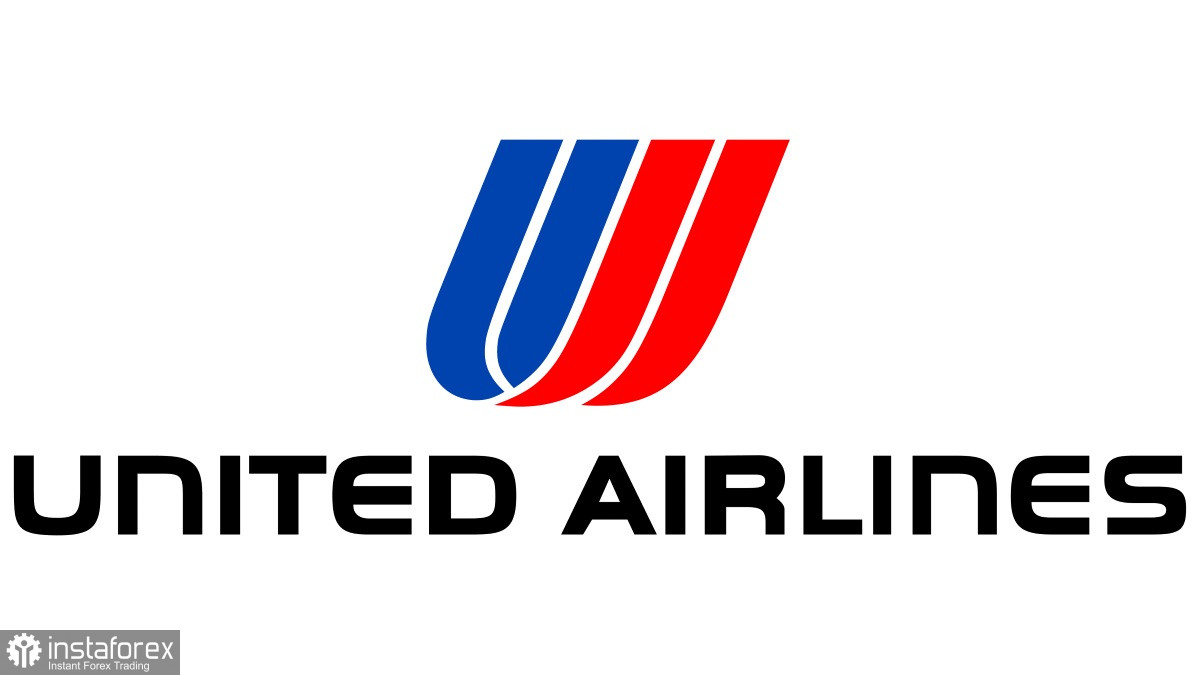 As I noted above, Powell's speech will take place today at 1:00 p.m. ET during the International Monetary Fund hearing on the global economy. Notably, despite market expectations of a series of interest rate hikes, Fed officials have been talking a lot in recent days about the need for a more aggressive 0.75% rate hike. Whether Powell will raise the issue or not is a big question. New statements may seriously affect the US stock market and US bond yields.
Mary Daly, the San Francisco Fed President, Charles Evans, the Chicago Fed President, and Rafael Bostick, the Atlanta Fed President, recently said they saw the need for more rate hikes to curb inflation, but also feared harming economic growth. Daly acknowledged that tighter policies could trigger a mild recession. The one who wasn't shy about speaking out loud was the president of the St. Louis Fed, James Bullard. His statement made it clear that he was open to a 0.75% point rate hike as early as the May meeting to help cool down inflation, which has exceeded a 40-year high.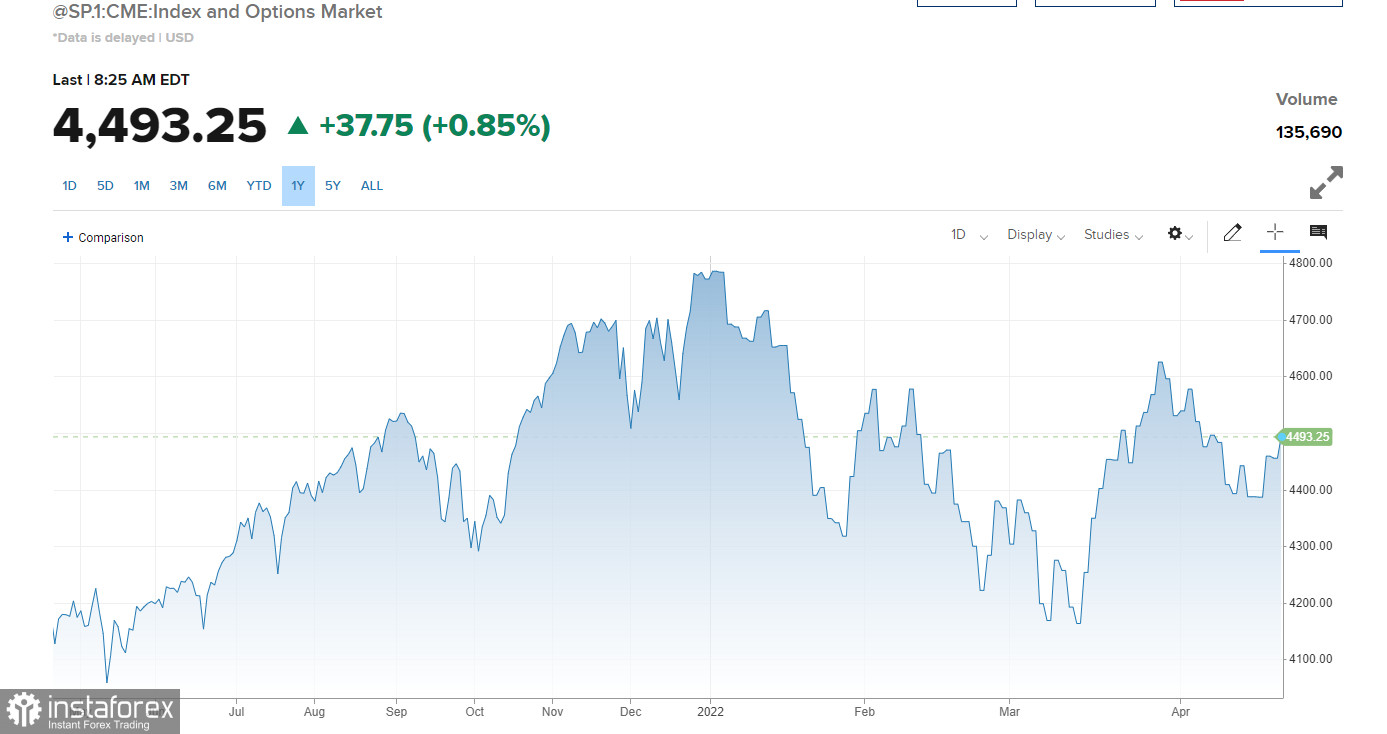 The Dow gained 280 points, or 0.8%, yesterday thanks to strong earnings from Procter & Gamble, while the high-tech Nasdaq Composite fell by 1% due to Netflix dropping more than 30% after its statement had been published. The S&P 500 closed unchanged.
The weekly US unemployment claims report is expected today, which is unlikely to have much effect on the market.
Premarket
Tesla stock rose by nearly 7% after its earnings beat expectations. Tesla stressed that production would be limited for the rest of the year because of shortages of computer chips and other parts, but expects supplies to increase once the lockdown in China is lifted.
American Airlines soared by 10.5% in premarket trading after reporting smaller-than-expected losses.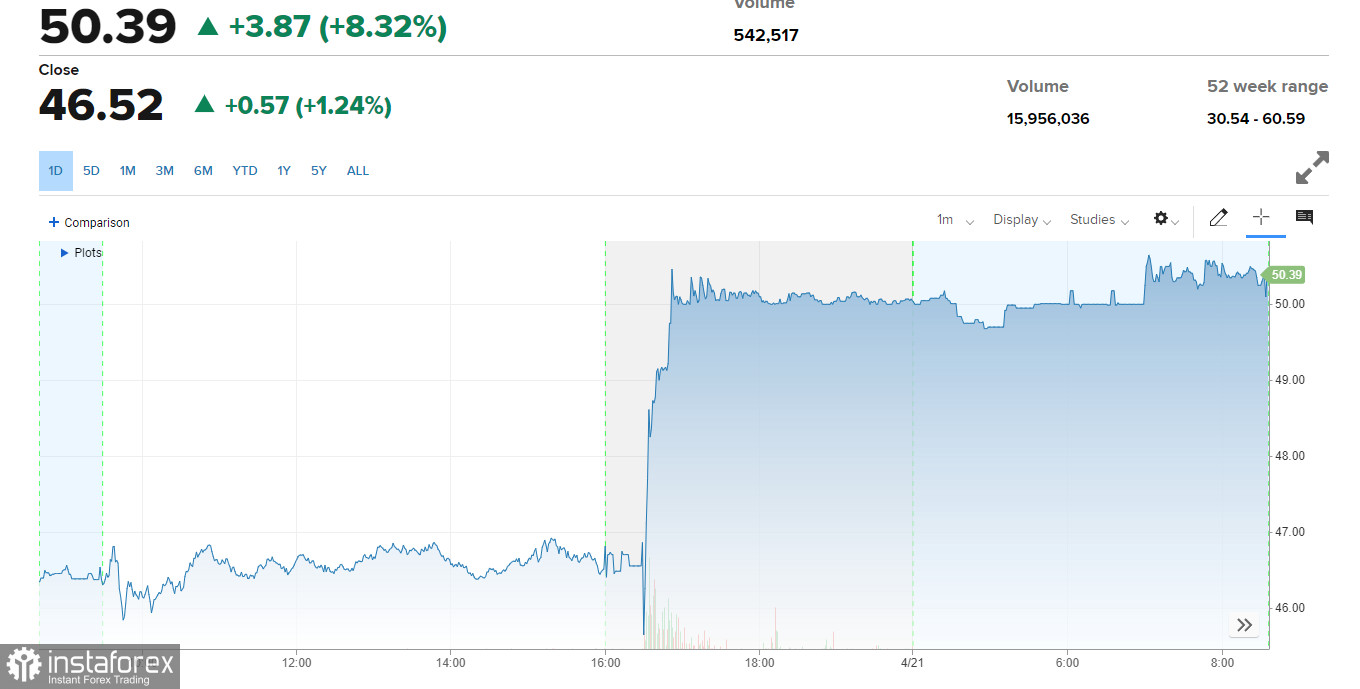 AT&T gained $0.63 per share for Q1, which was $0.04 above the estimates. These numbers do not include the results of the now-discontinued WarnerMedia unit. AT&T added 1.4% on the premarket.
Xerox (XRX) fell by 7.3% on the premarket after reporting quarterly earnings of $0.12 per share, $0.01 below consensus estimates. The office equipment maker suffered from inflationary pressures and supply chain problems.
As for technical picture of S&P 500
Bulls managed to reach above $4,488 today. All they need now is to hold the price above this level. Only a real fixation above this range will help reverse the bear market seen since early April. However, it is too early to talk about a bull market because Powell's speech is yet to come, which might negatively affect the indices. A consolidation above $4,488 indicates the index may perform a pullback to $4,539 and test $4,589 again. If pessimistic sentiment is back in the market, which has nothing good but corporate reports, and in case of more hawkish statements from Powell, bulls will have to protect $4,433. A decline below that level would quickly push it to a low of $4,376. If you miss this range, you can kiss goodbye to the growth, and in such a case, it is better to postpone opening longs until the pair reaches the lows of $4,319 and $4,265.