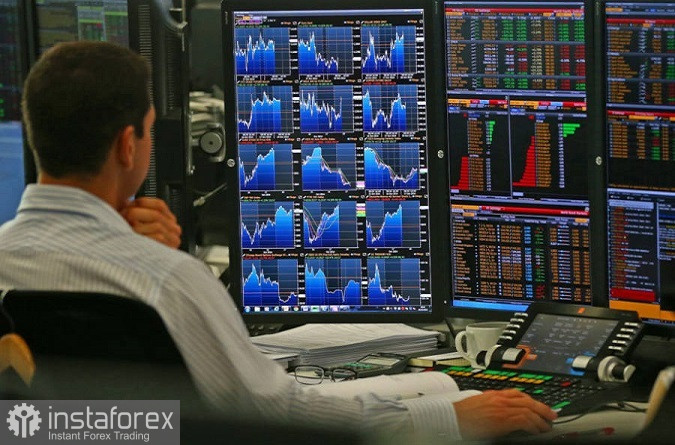 The US stock market is slowly recovering from last week's shattering collapse ahead of Powell's evening speech: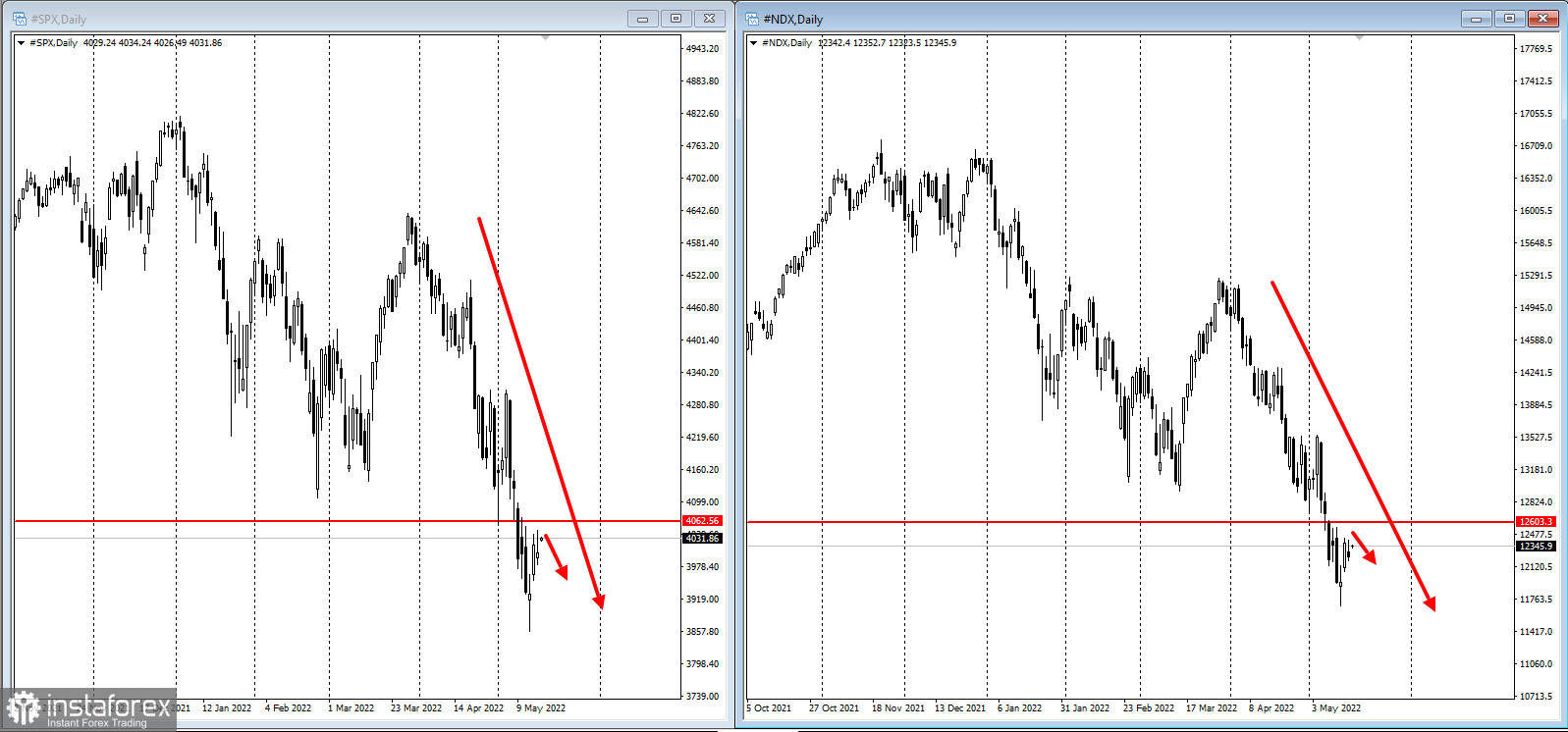 European stock indices are following the US indices, but at the best prices of the year, which amid the energy crisis in Europe creates good opportunities to take short positions for updating year lows: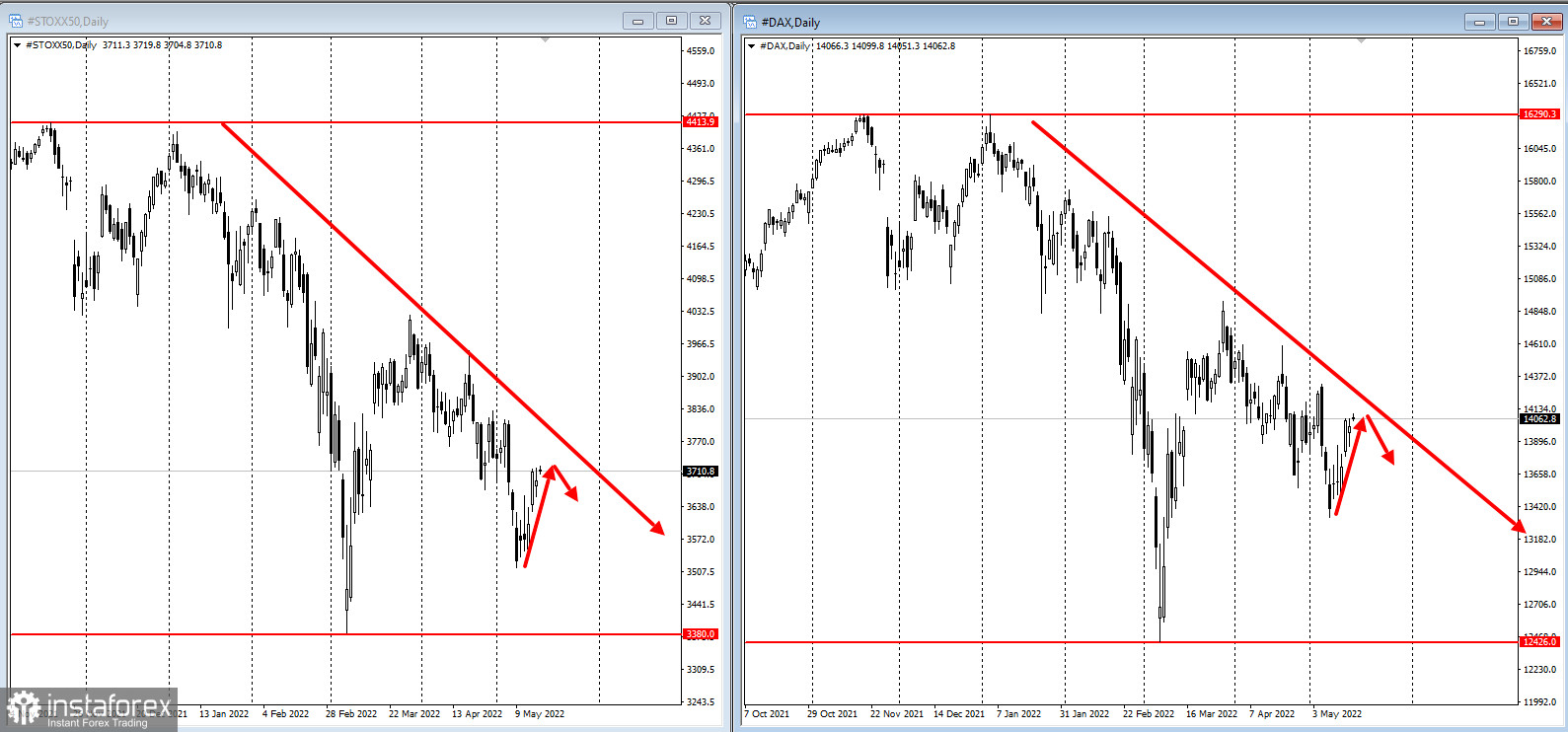 US Treasury yields have risen again: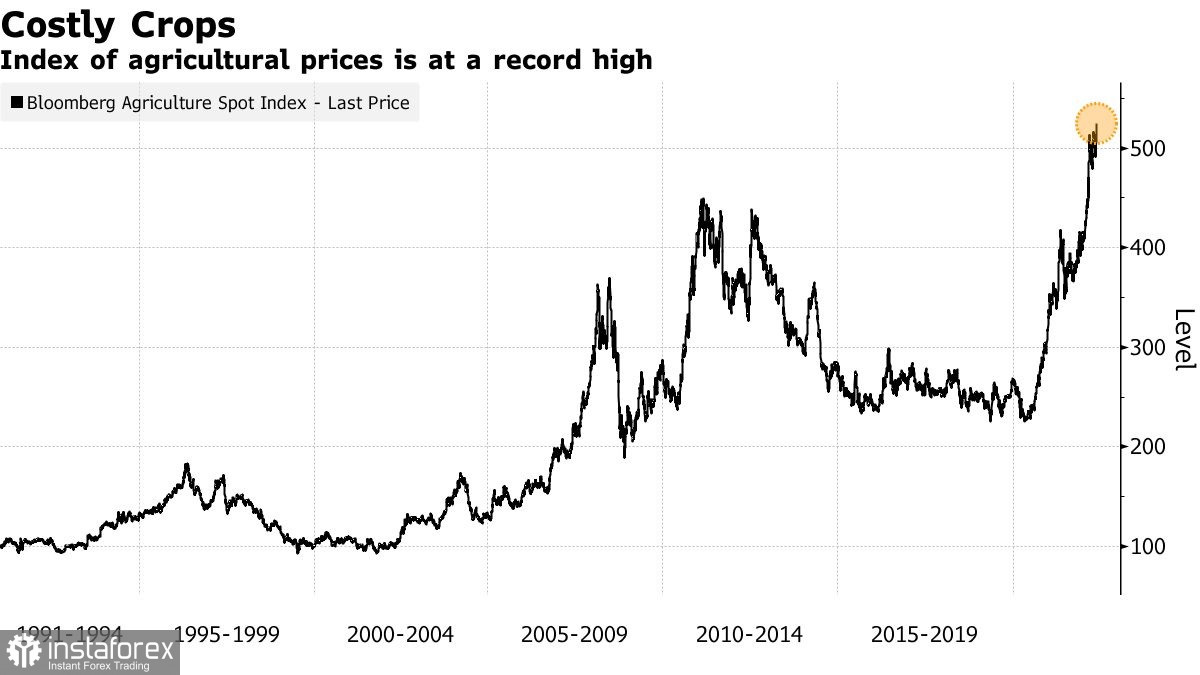 US data on Monday showed New York state manufacturing activity unexpectedly shrank in May for the second time in three months. That followed Chinese figures revealing a collapse in economic activity due to Covid-linked curbs.
The economic reports have fanned concerns of a downturn in the global economy, alongside persistent price pressures that are forcing the Federal Reserve and a slew of other central banks to tighten monetary policy.
With inflation showing little sign of letting up, the Fed is under pressure to accelerate the pace of tightening," Lisa Shalett, chief investment officer at Morgan Stanley Wealth Management, said in a note. Taken together with the impact of Russia's war in Ukraine and China's Covid struggles, this backdrop "suggests global growth may be decelerating more quickly than forecast."New York Fed President John Williams downplayed deteriorating liquidity conditions in financial markets, saying it was to be expected given rising volatility as investors grapple with uncertainty over global events and shifting US monetary policy. Fed speakers, including Chairman Jerome Powell, are due to speak later on Tuesday.
What to watch this week:
Fed Chair Jerome Powell among slate of Fed speakers Tuesday
Reserve Bank of Australia releases minutes of its May policy meeting Tuesday
G-7 finance ministers and central bankers meeting Wednesday
Eurozone, UK CPI Wednesday
Philadelphia Fed President Patrick Harker speaks Wednesday
Loan rates in China Frida