A couple of months ago, the Bank of England published an economic forecast, which indicated that inflation would reach its maximum in April. Yesterday's data showed that consumer price inflation soared from 7.0% to 9.0%, the highest in forty years. Although the BoE predicted inflation at 7.2%. Actual data shows not only a significant increase, but in over a month it has jumped sharply up, which indicates an acceleration of inflationary processes, and there is no question of any slowdown. And inflation was the main problem of the British economy before that. Its even greater growth threatens to turn into truly catastrophic consequences. So it is not surprising that the pound immediately began to lose its positions.
Inflation (UK):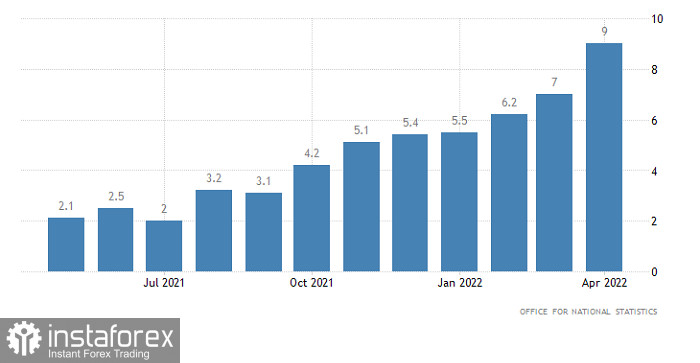 Inflation in the euro area was also expected to rise from 7.4% to 7.5%. At least, these are the results of the preliminary assessment. But the final data showed that inflation remained unchanged. And on the one hand, this seems to be even a positive moment. But inflation itself is still extremely high, and the European Central Bank is doing nothing to reduce it. Investors fear that the consequences will be catastrophic, and the European economy will experience the negative consequences of such a strong inflation for a long time to come.
Inflation (Europe):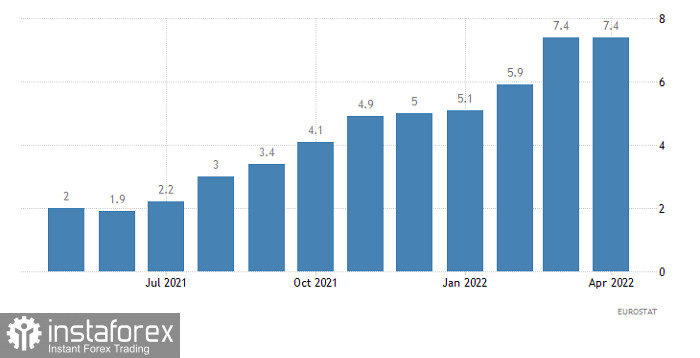 As a result, the publication of inflation data not only in the UK, but also in the euro area, actually led to the resumption of the trend for the strengthening of the dollar. So today the American currency will gradually strengthen its positions. The publication of data on claims for unemployment benefits will not affect this process in any way. After all, if the number of initial claims should increase by 4,000, then the number of continuing claims may decrease by 3,000. In other words, the situation on the labor market remains unchanged.
Number of retries for unemployment benefits (United States):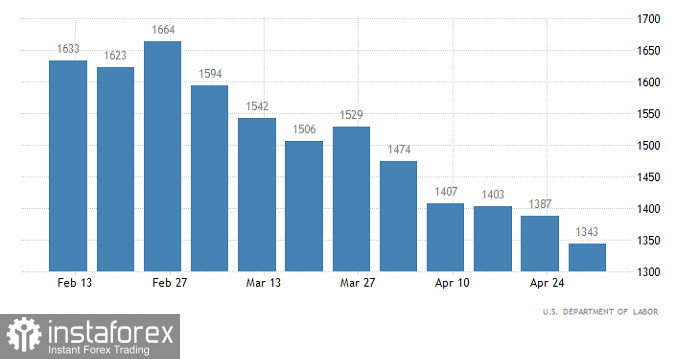 The EURUSD currency pair slowed down the corrective move around the value of 1.0550, where a reverse move arose against the background of local overbought. The quote returned below the previously passed level of 1.0500, while the upward interest is still preserved in the market. A change in trading interests may occur at the moment of stable holding of the price in the area of 1.0450/1.0500, this will lead to the completion of the correction. Otherwise, the corrective move will continue to form.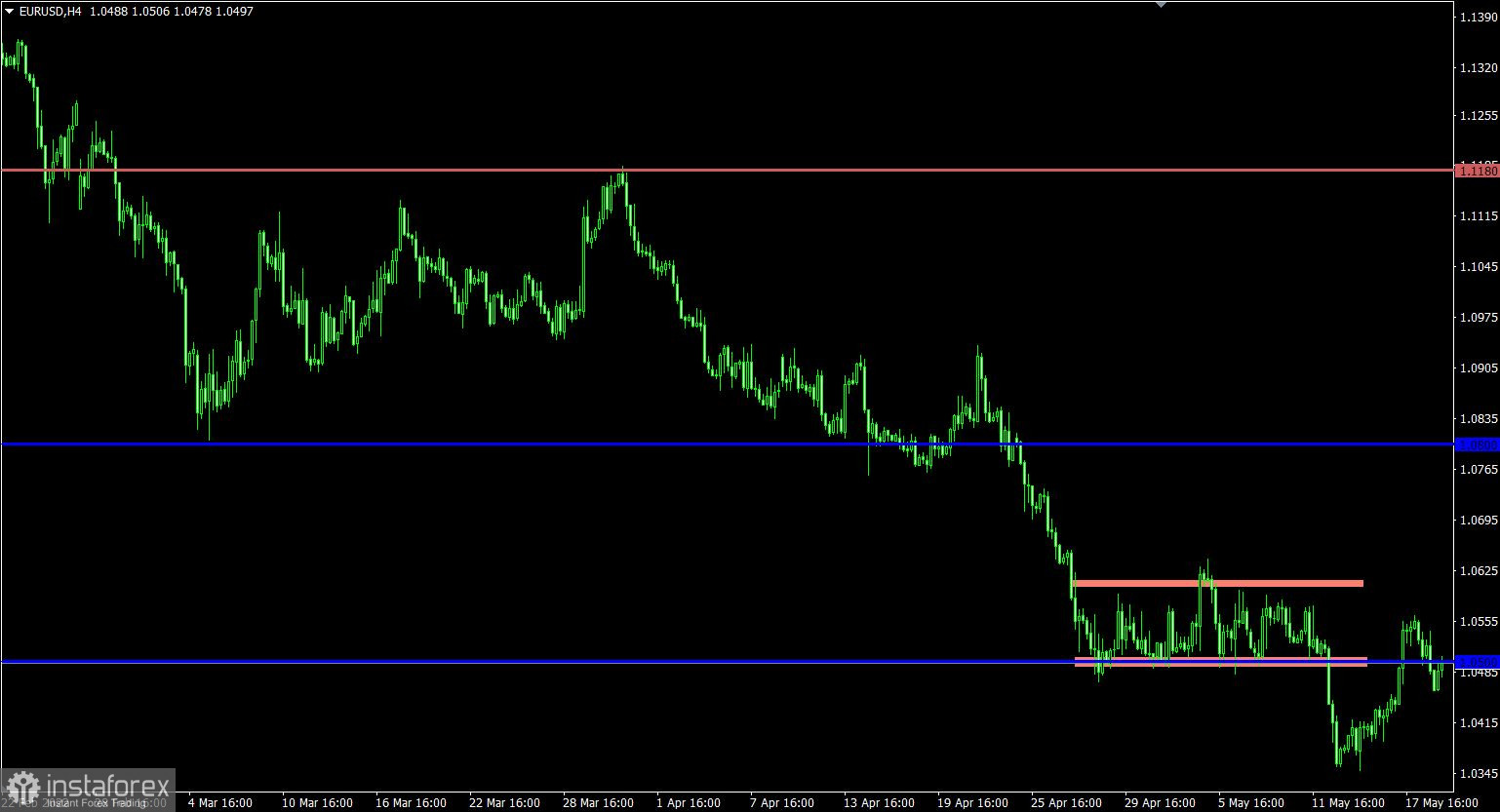 The GBPUSD currency pair rebounded from the resistance level of 1.2500 with surgical precision, which gave a signal about the possible completion of the corrective move. At this time, the quote is moving within the 1.2350 mark, trying to partially restore the lost positions on the pound. The subsequent increase in the volume of short positions is expected after holding the price below the level of 1.2300.