Futures slipped, while stocks in Asia fluctuated in volatile trading on Thursday, as traders weighed Federal Reserve minutes that struck a less hawkish note with downbeat remarks on China's economy by Premier Li Keqiang.
The S&P 500 and Nasdaq 100 futures closed yesterday trading up slightly. However, this fact does not change the downward structure of these instruments.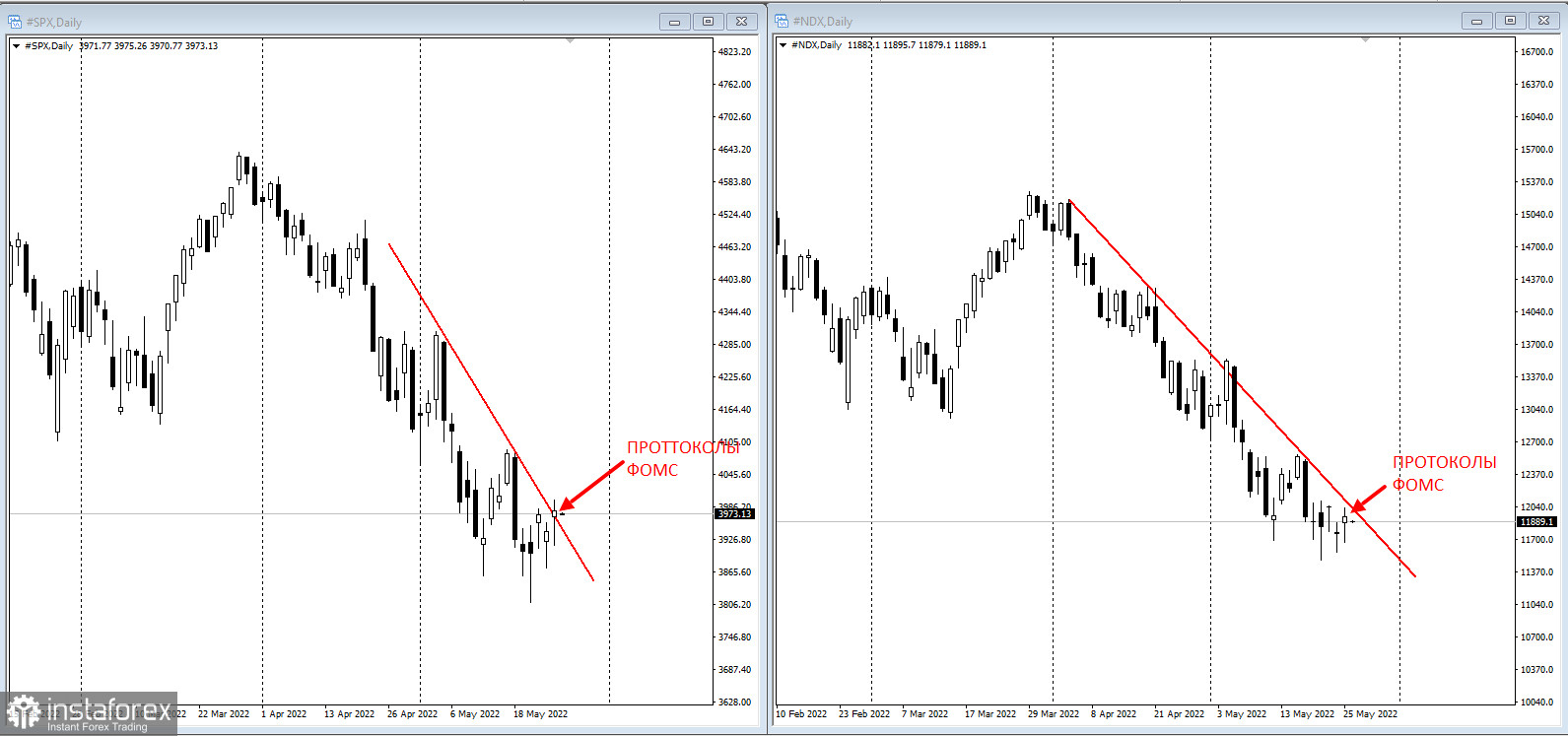 There is a strong possibility that European stock indices will start to decline amid the energy crisis: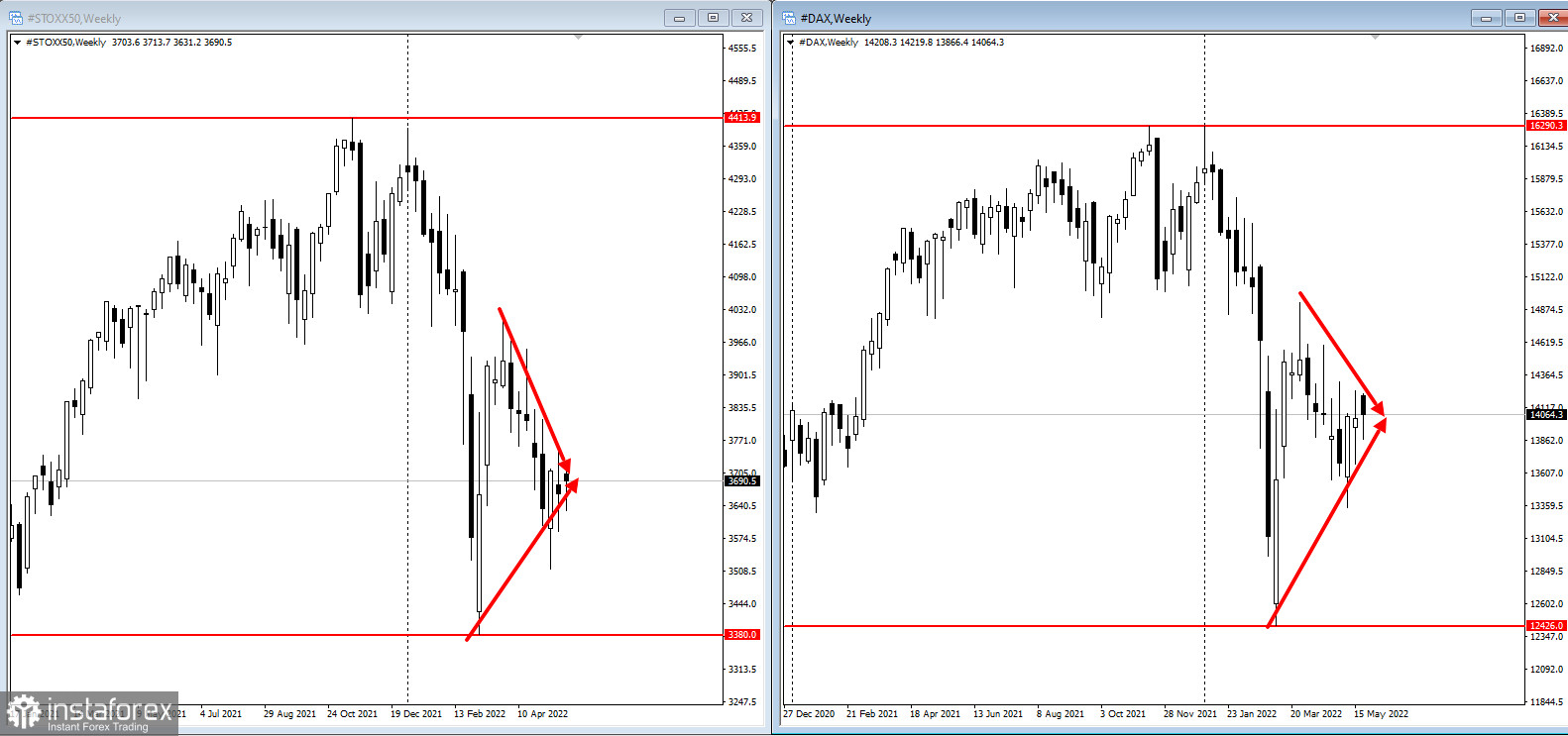 Chinese stocks traded in the US gained as investors remain watchful of measures to combat an economic malaise. The yuan has dropped as traders weigh the prospect of monetary policy easing amid the gloom. The economy is in some respects faring worse than in 2020 when the pandemic first emerged, Premier Li Keqiang said, urging efforts to reduce a soaring unemployment rate.
Treasury bond yields have been flat. Most Federal Reserve officials agreed to continue an aggressive set of moves that would leave policy makers with flexibility to shift gears later if needed. The US dollar climbed.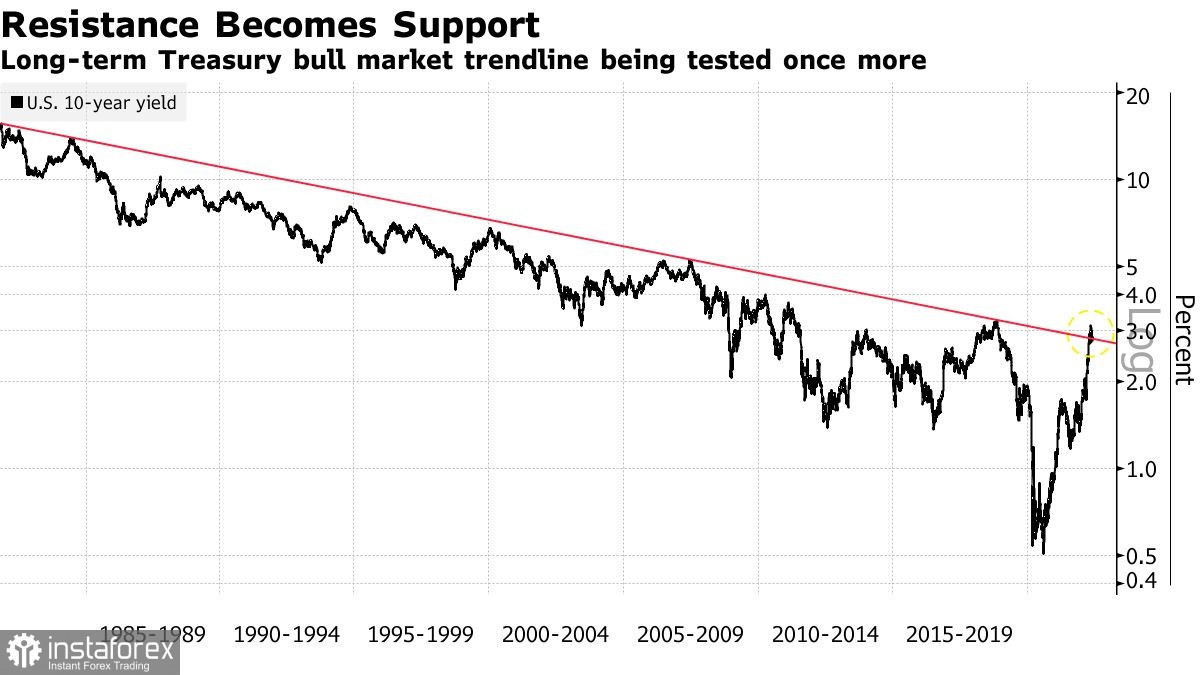 Investors took some comfort from Fed minutes that didn't show an even more aggressive path being mapped to tackle elevated prices, though central banks remain steadfast in their resolve to douse inflation. Nonetheless, volatility has spiked as the risk of a US recession, the impact of from China's lockdowns and war in Ukraine simmer.
"If inflation gets tame enough over summer, there may not be continued raising of rates," Carol Pepper, Pepper International chief executive officer, said, adding that investors should look to buy tech stocks after the selloff. "Stagflation, I just don't think that's going to happen anymore. I think we are going to be in a situation where inflation will start tapering down, and then we will start going into a more normalized market," she added.
On Thursday, the Bank of Korea raised its key interest rate as Governor Rhee Chang-yong demonstrated his intention to tackle accelerating prices at his first policy meeting since taking the helm.
Key events to watch this week:US GDP, initial jobless claims ThursdayUS core PCE price index; personal income and spending; wholesale inventories; University of Michigan consumer sentiment Friday