US stock index futures surged on Monday, as traders took advantage of last week's downward correction. Dow Jones futures gained 261 points or 0.8%, while S&P 500 and Nasdaq 100 futures increased by 1.1% and 1.4% respectively.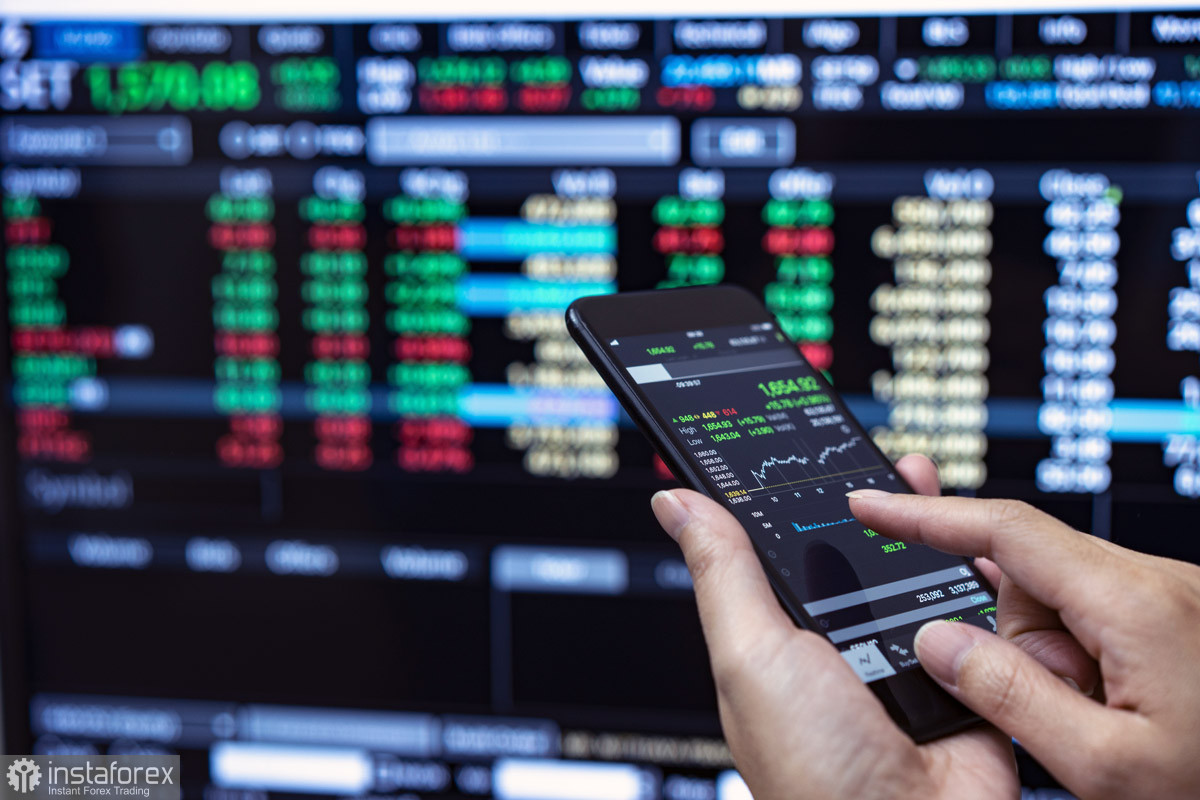 US equities finished last week in negative territory. The Dow Jones slid down by 0.9%, ending its brief week-long rally after eight straight weeks of losses. The S&P 500 and the Nasdaq Composite lost 1.2% and 1% respectively. Earlier, these indexes suffered an eight week losing streak.
The markets remain under pressure from continuing risks of a steeper than expected Fed interest rate hike. According to recent statements by Fed policymakers, the Federal Reserve will increase interest rates by 50 basis points (0.5%) at its meetings in June and July.
According to the latest nonfarm payroll data, which was released on Friday, 390,000 new jobs were created in the US economy in May, which was below April's payrolls but well above estimates. The strong US employment data would allow the Fed to maintain its hawkish course
US CPI data for May will be released this Friday. US inflation is predicted to decrease slightly compared to April. This could spark speculation that price growth has peaked, resulting in increased volatility in the markets.
In 2022, the S&P 500 fell by 14.7% from its January high and is very close to entering a bear market. The Dow Jones has fallen less, while the NASDAQ suffered the biggest losses. If the Fed fails to bring inflation down without plunging the economy into a recession, it would lead to a highly volatile second half of the year for investors.
Wall Street executives see poor prospects for the economy, with JPMorgan Chase's CEO Jamie Dimon warning of a looming "economic hurricane". Goldman Sachs' president John Waldron stated that "the confluence of the number of shocks to the system is unprecedented."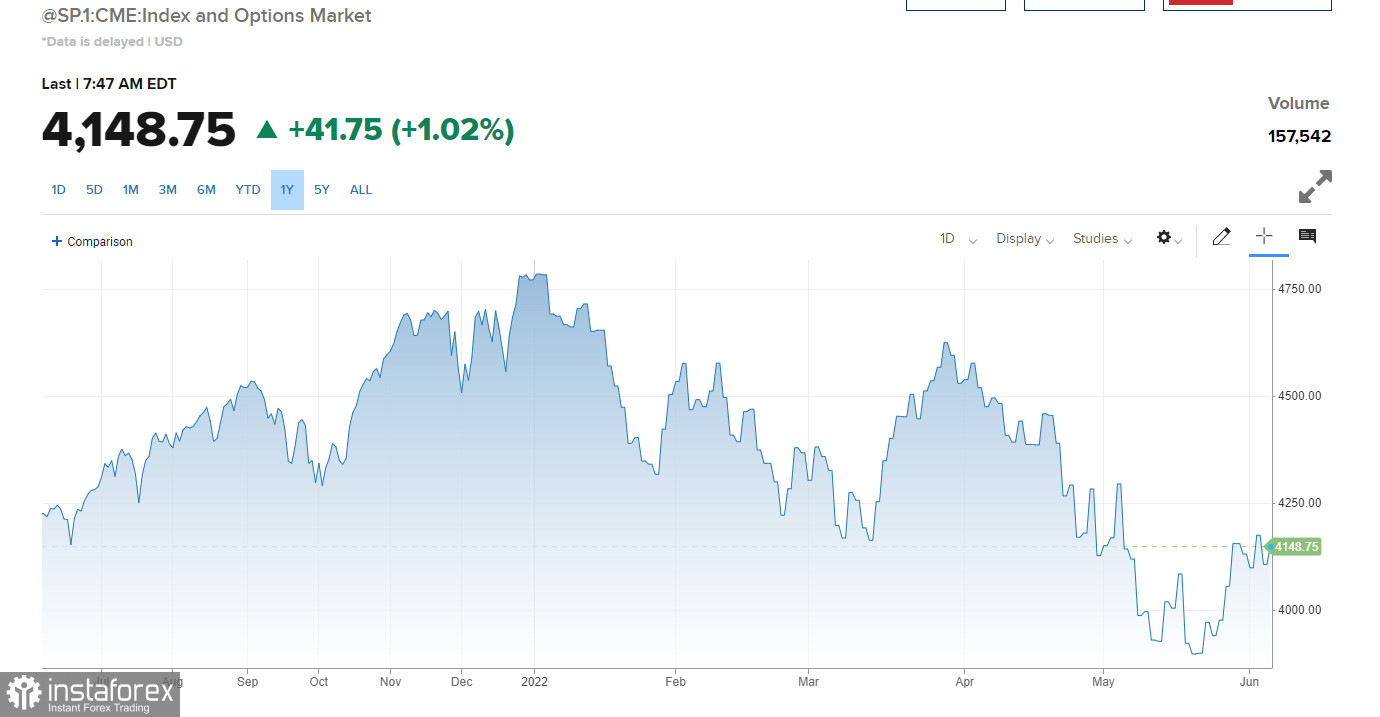 Premarket movers
Shares of Spirit Airlines jumped by 6.1% in the premarket after JetBlue stated that it would increase its breakup fee for the deal to $350 million and pay part of that as a dividend if the takeove deal is consummated, increasing the value to $31.50 per share.
Eli Lilly increased by 1.2% in premarket trading after the pharmaceutical company announced successful results in studies involving diabetes drugs Trulicity and Jardiance.
Starbucks gained 1.8% in the premarket. According to the company's interim Chief Executive Officer Howard Schultz, Starbucks is considering only external candidates to be its next CEO. He added that the company wanted to add new talents to its executive ranks.
Shares of Apple increased by 1.4% in premarket trading, as investors await the annual Worldwide Developers Conference. Apple lost 16.9% since the beginning of 2022 amid concerns about a slowdown in demand.
On the technical side, if S&P 500 bulls manage to hold onto $4,122, their next target would be the resistance at $4,157. However, the beginning of this week could affect the market and the ongoing uptrend. A breakout above $4,157 would push the index towards $4,197 and $4 234. If pessimism in the market prevails amid renewed speculation about fighting high inflation, the instrument could enter a sell-off and fall towards $4,089. If the S&P 500 breaks below this level, it could then quickly slump towards the lows at $4,050 and $4,013, as well as $3,975 further below.