After an unexpected rise in inflation, the US Federal Reserve hiked rates by 0.75% to 1.75%. However, the decision had no effect on the market as the greenback had strengthened over the past few trading days. The market had already priced in a bigger-than-planned rate increase. Nobody could have thought that the interest rate would exceed 3.00% by the end of this year. However, when inflation resumed growth, it became clear that there could be such a possibility. Anyway, Chairman Powell provided no answer to this question. He mentioned the central bank's future plans vaguely and ambiguously. So, it remains unknown what the US regulator is going to do next. Meanwhile, the dollar has exhausted its growth potential for now. The currency incurred losses post-FOMC. All in all, the market wanted to know whether the interest rate would be raised to 4.00% by the end of the year but it got no answer.
Fed's Interest Rate: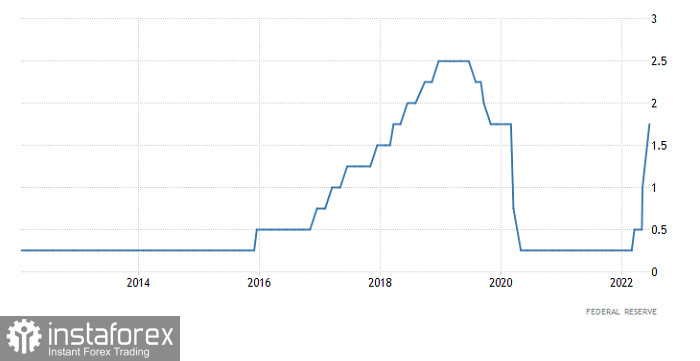 The pound fell at the opening of the North American session yesterday as retail sales growth in the US accelerated to 8.1% versus 7.8%, beating market expectations of 7.1%. The unexpected rise in figures boosted the dollar but the currency then fell post-FOMC anyway.
United States Retail Sales: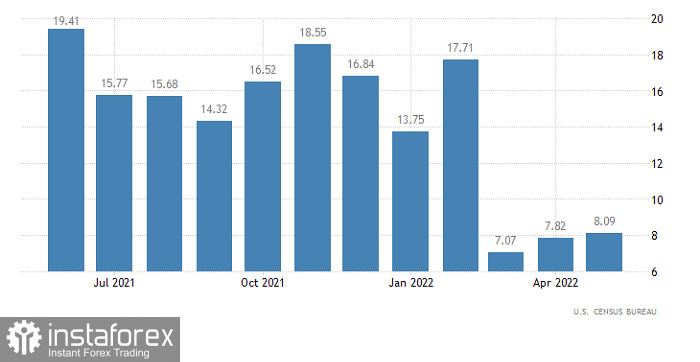 Today, the market will focus on the Bank of England's meeting. The regulator is expected to raise rates to 1.25%. All in all, the market has long been prepared for the move. Therefore, the BoE's comments will be of avid interest. If they are as vague as the Fed's, the market will remain flat. However, should the BoE reveal its future plans, the pound will ascend.
BoE's Interest Rate: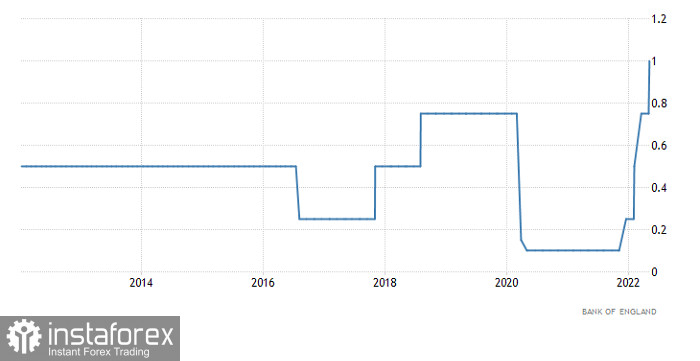 GBP/USD failed to settle below the psychological level of 1.2000. As a result, the market came to a standstill and then entered a correction.
The RSI left the oversold zone on the H4 chart. The indicator is now moving between 30 and 50, signaling a weaker pound.
The MAs of the Alligator indicators are moving down on charts H4 and D1, confirming a bearish reversal signal.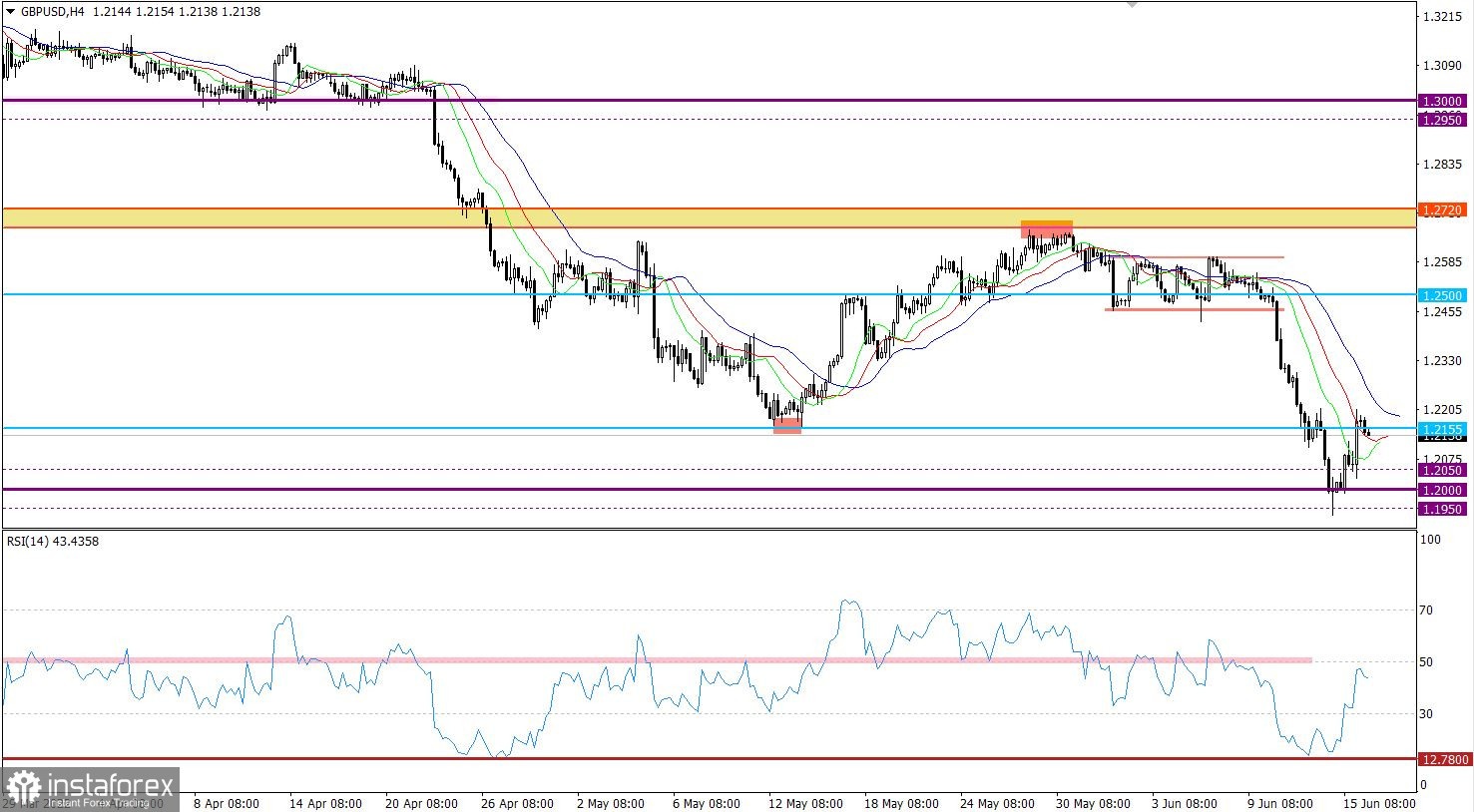 Outlook
The quote reached 1.2155 and came to a standstill. The corrective move will extend should the quote consolidate above 1.2210. Alternatively, the corrective move may end, and the price may get back to the psychological level of 1.2000.
As for complex indicator analysis, there is a buy signal for short-term and intraday trading and a sell one for medium-term trading.