Today the euro opened under the support level of 1.0493, which was pierced by the lower daily candle on Friday. Taking into account today's national holiday in the US, the euro's task is simply to close the day under the level of 1.0493, and then the next bearish target of 1.0340 will open. The Marlin Oscillator is in the downward trend zone, this circumstance raises the likelihood of just such a development.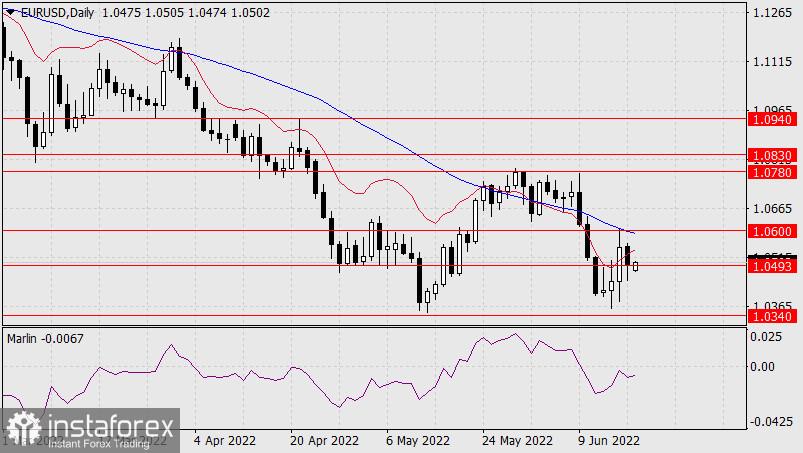 The price is between the balance (red) and MACD (blue) indicator lines on the four-hour chart. The Marlin Oscillator is currently moving horizontally, but the time factor is working to lower it. The task of the oscillator is to go below the zero line in order to give support to the brewing bearish momentum.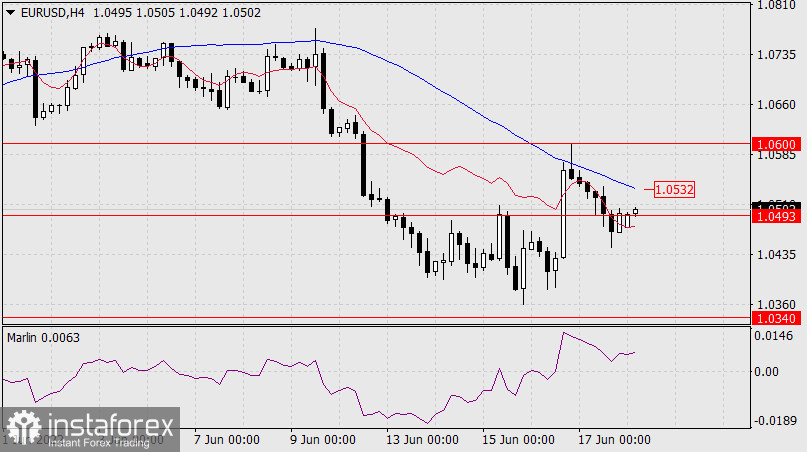 The MACD line acts as a correction limiter (1.0532). If the price goes above it, it can strengthen the growth to the target level of 1.0600, that is, to retest the MACD line on a daily scale. Consolidating under 1.0493 will be the first condition for a decline to 1.0340.