The pound retreated on Friday after a Thursday rally. Although the market was getting ready for a return to the previous day's highs, a modest price increase was what actually happened. On Friday, industrial production growth in the United States slowed to 5.8% versus 6.4%, beating market expectations of a 4.9% fall. In light of a slight drop in US industrial production, the pound showed modest growth.
United States Industrial Production: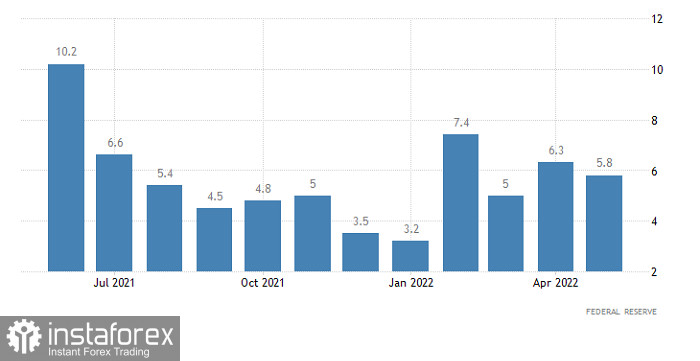 Today is a federal holiday in the United States. Therefore, the market is likely to trade sideways due to the absence of American traders. After all, these are US financial institutions that control most of the capital circulating in the global financial market. So, there will hardly be any activity in the market without them.
The pound lost about 200 pips versus the dollar, which indicates a potential end of the corrective move with resistance at 1.2400.
The Relative Strength Index (RSI) is hovering around 50 on the 4-hour chart, signaling a flat market. On the daily chart, the indicator is in the range between 30 and 50, showing a downtrend.
Multiple crossovers of the Alligator's MAs confirm the flat market on the 4-hour chart. The Alligator is signaling a downtrend on the daily chart, and its MAs are not crossed.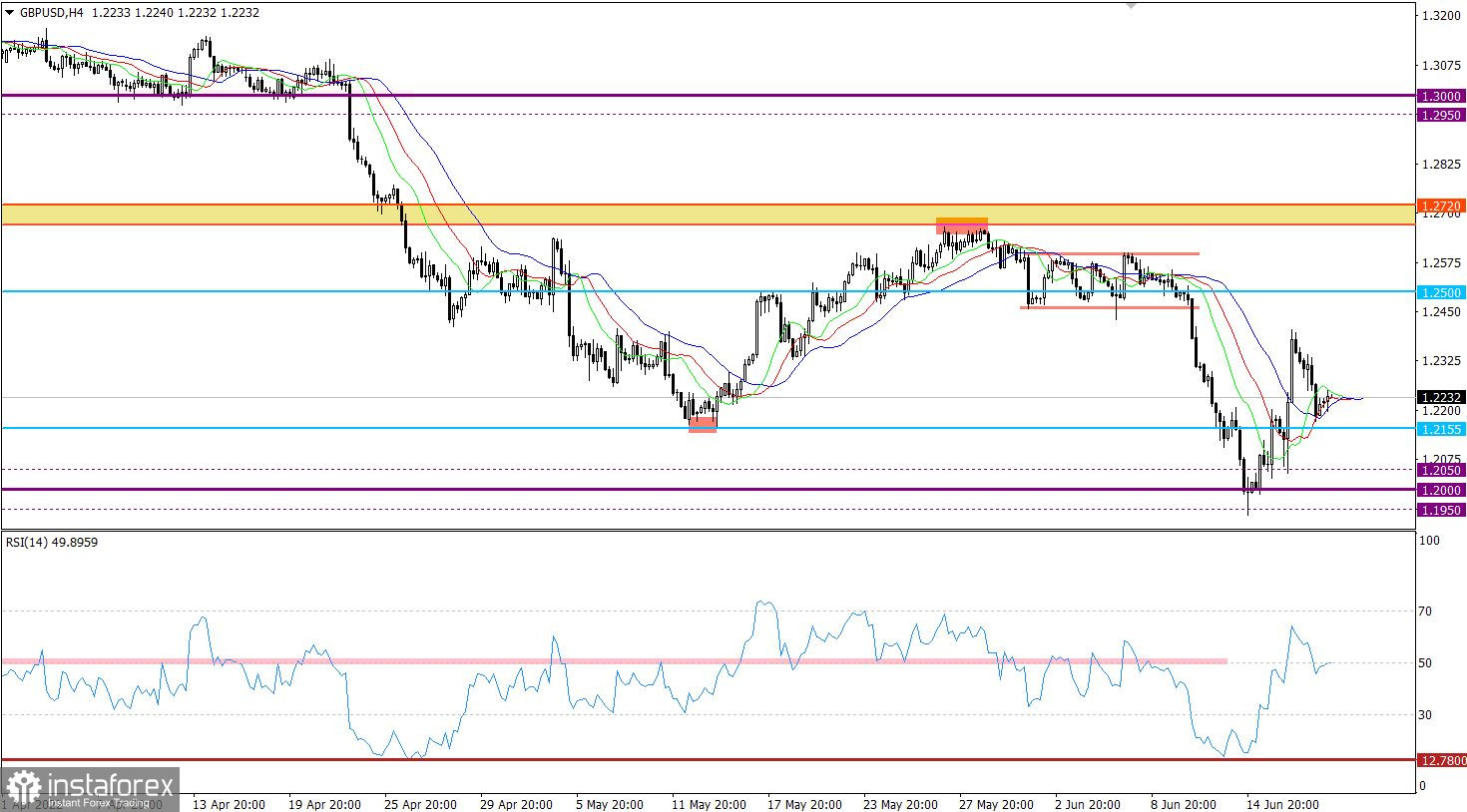 Outlook
The overheating of short positions took place at the time of the recent downward impulse. As a result, quotes bounced and the movements stilled. The price is now seen hovering in the range between 1.2170 and 1.2260.
Speaking of complex indicator analysis, there are mixed signals for short-term and intraday trading because of the flat market. In the medium term, technical indicators signal the general downtrend.