Gold traders experienced extreme price volatility last week, starting with a $70 price drop on Monday and Tuesday, higher prices on Wednesday and Thursday, and a final price decline on Friday. This tug-of-war changed market sentiment, forcing market participants to focus on either rising inflation or higher interest rates. The shift between these two opposing forces has caused prices to rise and fall sharply.
Last week's CPI report, which showed the current inflation rate at 8.6%, created a bullish tone, pushing the market higher in the middle of the week.
However, attention shifted to the Fed's revision of its outlook on Wednesday, announcing a 75 basis point (3/4%) rate hike, pushing federal funds rates up to 1.5%–1.75%. It was the largest single rate hike since 2009.
Based on the weekly decline in the price of gold by about $40, the clear winner in this tug-of-war is the interest rate hike passed by the Federal Reserve.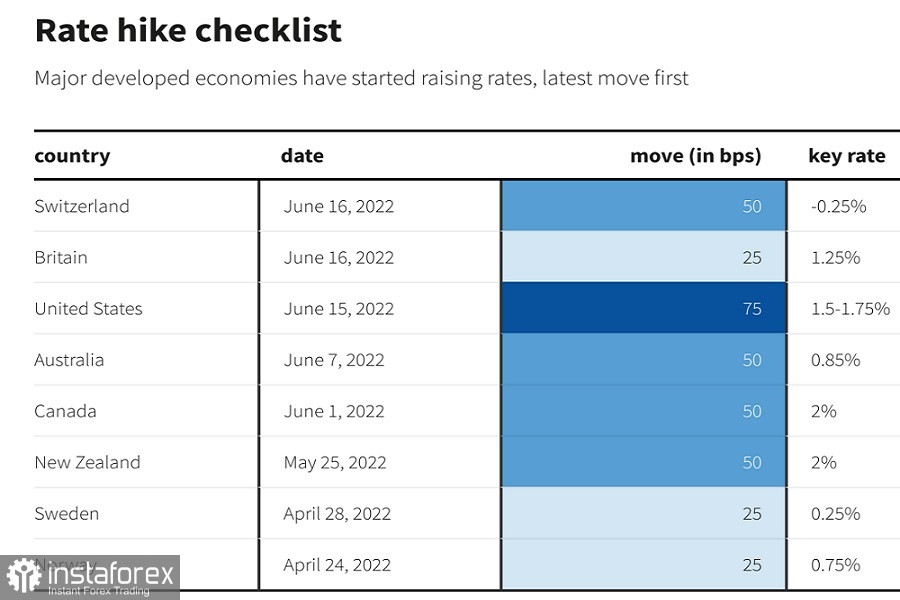 The Fed rate hike on Wednesday was followed by rate hikes by other central banks. On Thursday, as the Bank of England raised rates by 25 basis points, the SNB (Swiss National Bank) raised its interest rates by 50 basis points. This follows the announcement by the ECB (European Central Bank) last week of a 25 bps rate hike in July and a potential 50 bps hike in September.
June 2022 will be a memorable month for central banks, Bloomberg News reports. Global monetary policymakers have unleashed their most powerful tightening campaign since the 1980s, when a number of central banks moved to raise interest rates
As of Friday, the August contract for gold is fixed at $1,840.20, with a daily decline of $8, or 0.43%.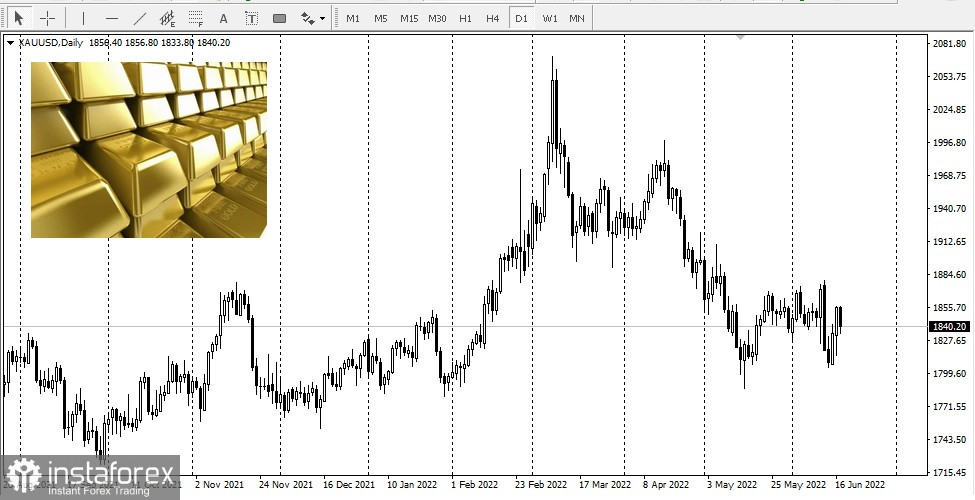 Friday's decline in gold prices was also a net result of the strength of the dollar. The US dollar added just over 1% (1.01%), bringing the dollar index to 104.46. The dollar also closed the week with growth.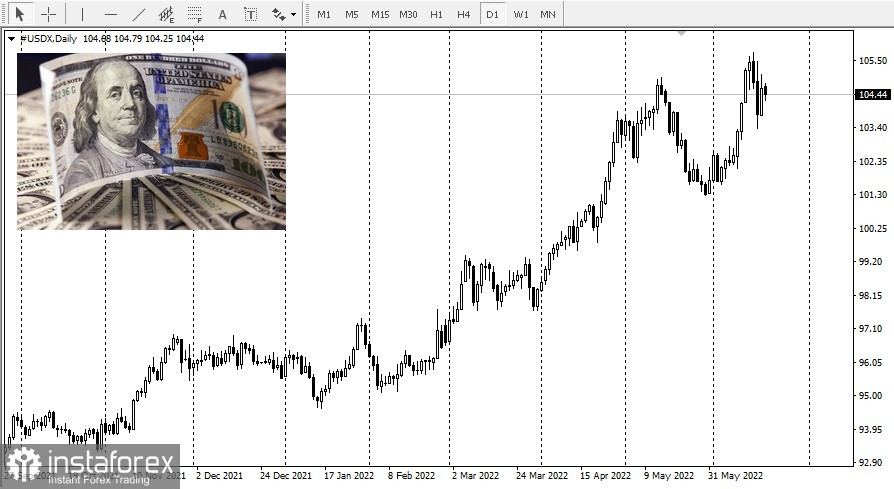 Gold prices fluctuated depending on the main focus of market participants. The tug of war between attention to inflation or higher interest rates will continue to be the main force for the remainder of this month influencing gold prices.