Despite yesterday's clear bearish market sentiment, the bulls' mood on the European currency turned out to be stronger, since most of the major American players were on holiday weekends. Yesterday's growing momentum can now be developed, but we do not think that it will be a strong development.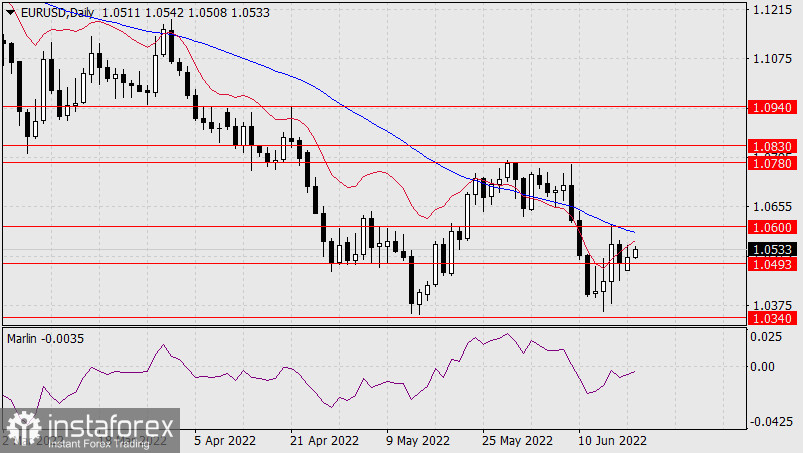 The resistance at 1.0600 is strong, it may be followed by a reversal of the price with the intention to take the target level of 1.0340. This is the main scenario. In case of daily consolidation above 1.0600, the euro will have the opportunity to develop growth by two more figures, or rather, in the range of 1.0780-1.0830. If the price settles above 1.0600, the Marlin Oscillator will be in the zone of positive values and the trend will be completely up.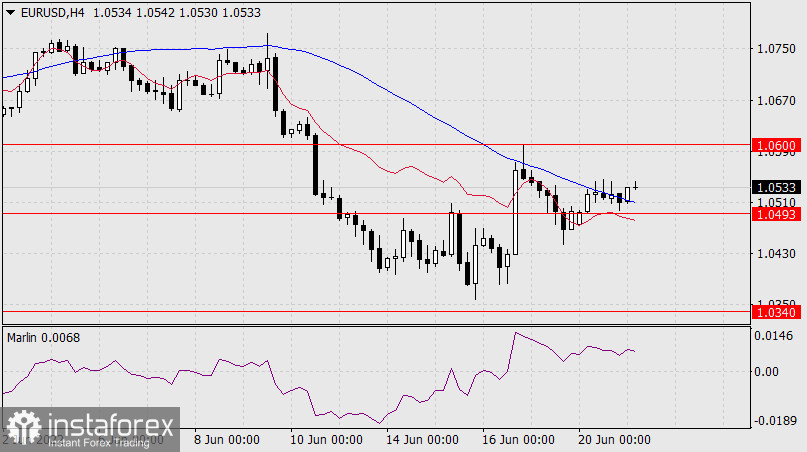 On the H4 chart, the price did not decrease for a long time along the MACD indicator line and now it has broken up, the current candle may become a consolidation. The Marlin Oscillator is unevenly developing an increase in the growing area. The price could likely reach 1.0600.