The problem of high inflation is becoming more acute, and along with it, fears are growing about the possible slide of the US economy into recession. And against this background, US President Joe Biden made a frightening statement. According to Biden, in order to curb inflation and avoid a recession, the unemployment rate must rise to 5.0% and remain there for five years. Now the unemployment rate is 3.6%. It turns out that in order to stabilize prices, it is necessary that millions of Americans remain unemployed, and therefore without means of livelihood, which will reduce aggregate consumer demand and, according to the law of supply and demand, will lead to lower prices.
But even without taking this into account, talking about the need for an increase in unemployment does not add to optimism. After all, if the head of state declares such a thing, then the entire state machine will direct its efforts in this direction. And it is quite obvious that this will lead to a decrease in investment interest in relation not only to the American economy, but also to the dollar as such. So the dollar is likely to lose its positions today.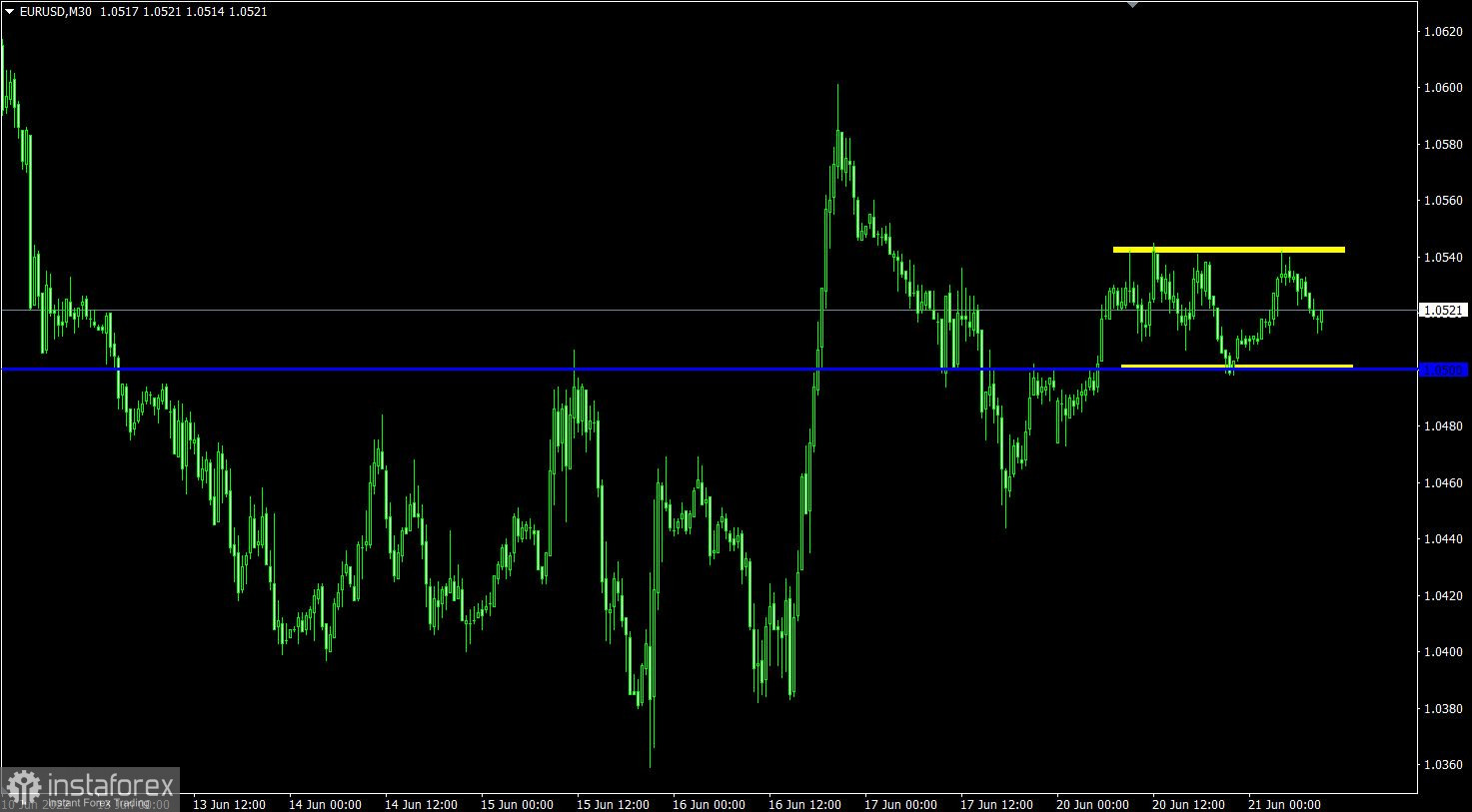 The EURUSD currency pair formed a flat within the limits of 1.0500/1.0545 during low activity. In this situation, the stagnation is of a short-term nature, thus the most optimal trading tactic is the method of breaking through one or another flat border.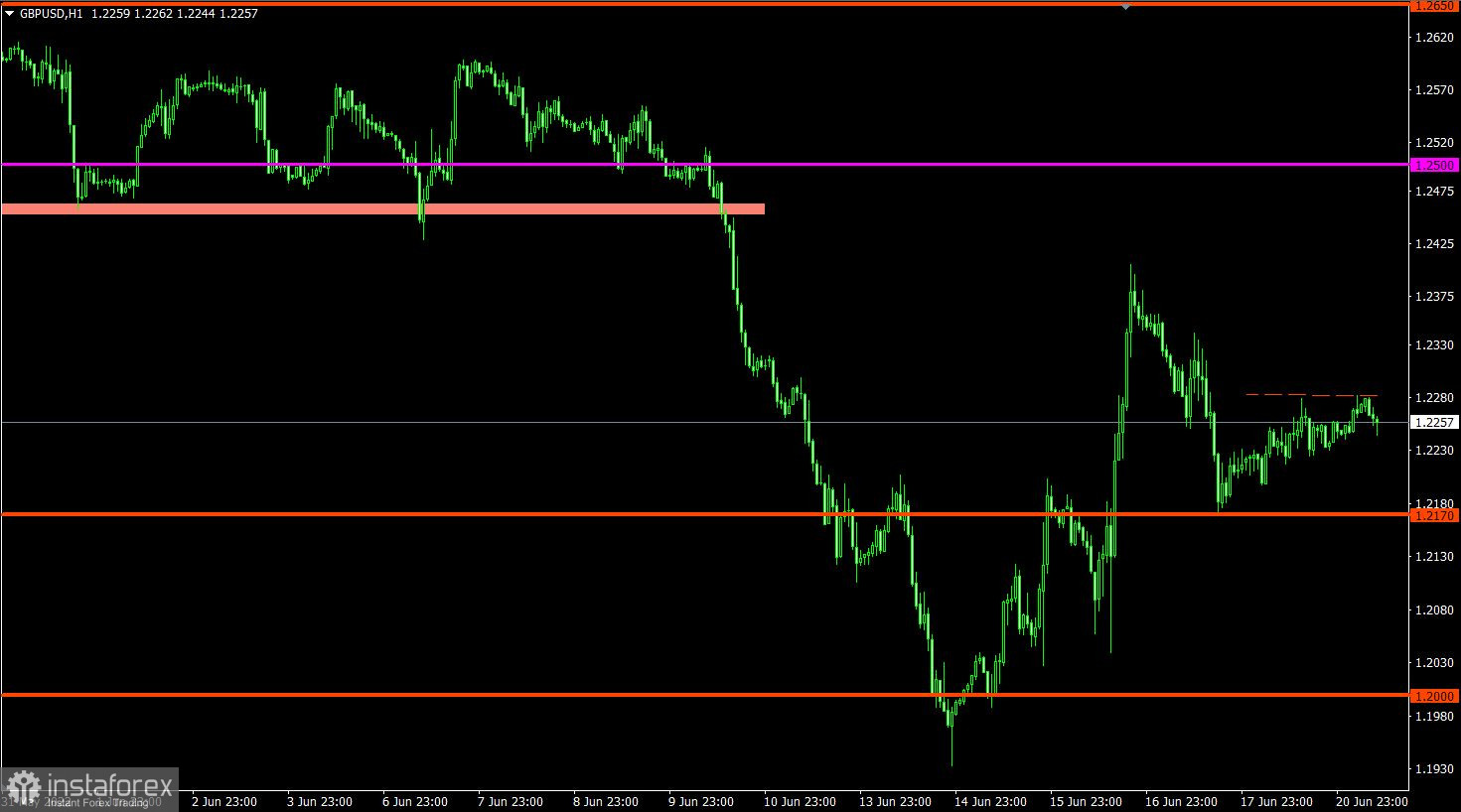 The GBPUSD currency pair is in the stage of a pullback from the level of 1.2170, where, based on recent price fluctuations, there is a slowdown. Failure to hold the price above 1.2285 may lead to a reverse movement.