The balance indicator line (red) prevented the Australian dollar from rising on the daily chart. This line speculatively separates the areas of predominant purchases and sales of a market asset, and a reversal from it shows that the aussie has retained the players' interest in selling since June 17th.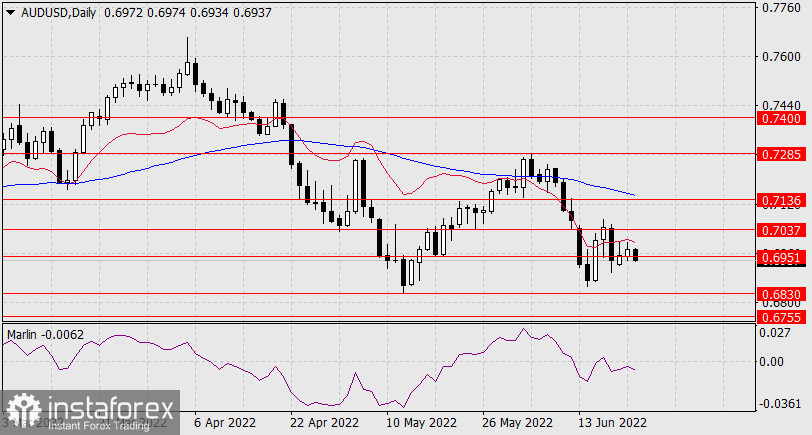 The Marlin Oscillator is turning down in the downward trend territory. The price has already overcome the support of 0.6951, now the target of 0.6830 is open.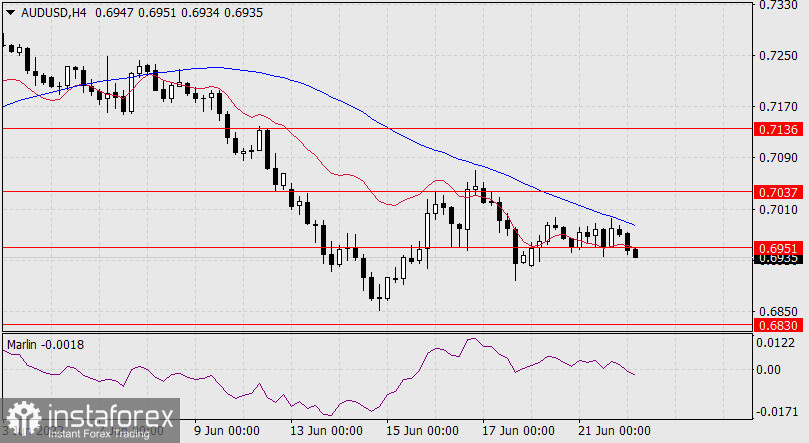 Yesterday's growth was stopped by the MACD line (blue) on the four-hour scale. Marlin has crossed the border into the territory of the downward trend, the Australian dollar continues to weaken.