The euro failed to develop an upward correction on Tuesday. The growth was stopped by the resistance of the MACD indicator line of the daily scale.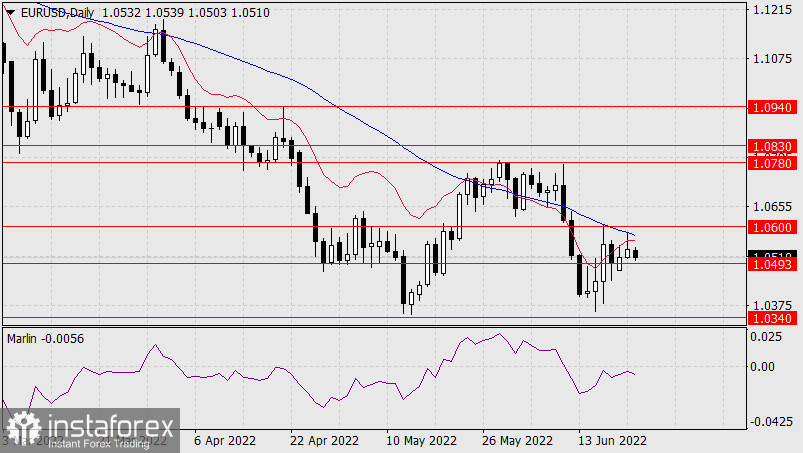 The price still has a chance to restore growth, for this it needs to turn around from the nearest support at 1.0493. But if it doesn't work out, then the 1.0340 target level will become the next nearest support. The Marlin Oscillator on the daily is not set to rise.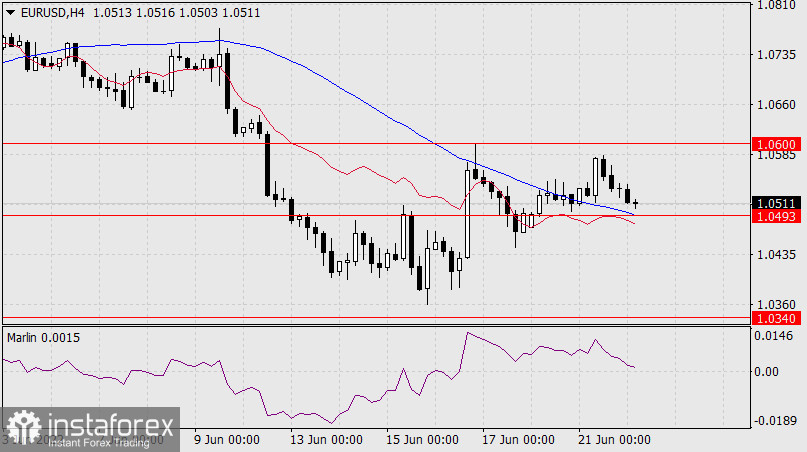 The 1.0493 level coincides with the MACD line on the four-hour chart. Support is of strategic importance today. If it is overcome, the 1.0340 target will become open. At this moment, the Marlin Oscillator will move into negative territory, which, for its part, will strengthen and confirm the signal.