Yesterday, the euro resisted the general turn of world currencies into a downward trend. Even oil lost 5.95% (WTI). Probably, the euro survived thanks to the discrepancy between the yields of German and US government bonds (yields on American bonds fell sharply, while German ones held their ground), but this morning, the yield on 5-year German bonds is falling from 1.55% to 1.40%, so the external support for the euro is slipping away from under its feet.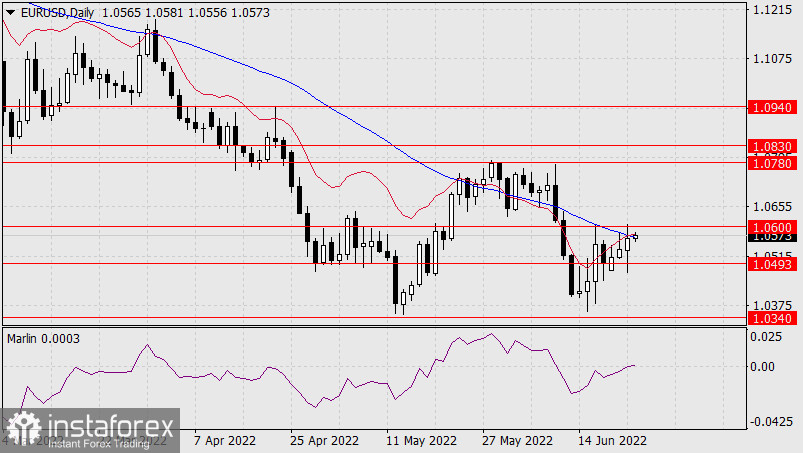 On the technical side of things, support for the euro is growing, but it has a borderline impact; on the daily chart, the price is trying to move above the resistance of the MACD line, the Marlin Oscillator is trying to get out and consolidate above the zero line, and if yesterday the growth was stopped by the target level of 1.0600, then even today this level can be overcome. But the price and indicators may turn around from the achieved resistances.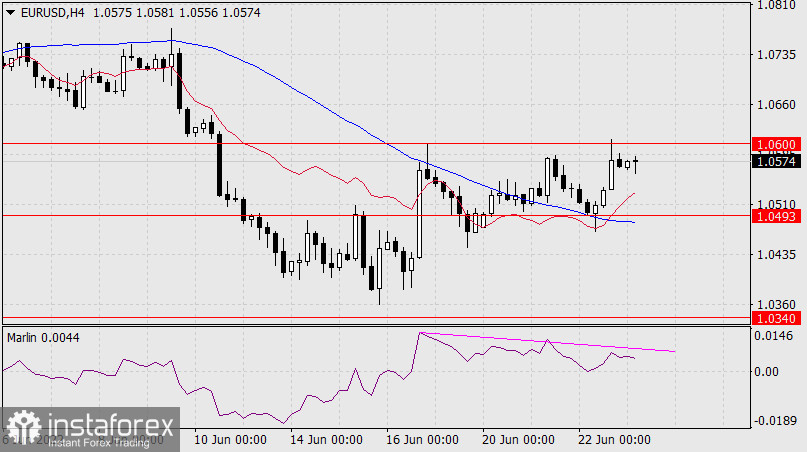 Reversal motives are already present on the four-hour chart. This is a price divergence with the Marlin Oscillator. But this trend is far from consolidating - the price should consolidate under the target level of 1.0493. Consolidating above 1.0600 does not guarantee further price growth to the target range of 1.0780-1.0830, such an exit may turn out to be false. We are waiting for developments.