Although the report of Fed Chairman Jerome Powell to the US Senate Banking Committee did not have a negative impact on the markets, it did not contribute to growth either. This is because his statements confirmed the course of the bank, that is, to continue aggressively raising interest rates at least in the coming months. Since this was already announced at the end of the Fed meeting last week, markets did not show much reaction.
Now, all attention is focused on the upcoming business activity reports from Germany, Europe, the UK, and the US, as those will give investors an idea of whether a recession has begun. Authorities have denied this in every possible way, trying to weaken its influence on financial markets. However, inexorably growing inflation and the need to raise interest rates will definitely push the economies of Europe and the US into a long-term crisis.
In short, if the figures show growth, stock markets will soar, which, in turn, will put pressure on dollar and Treasury yields. Risk appetite will also return. But if data is worse than expected, the mood in the markets will change, causing a decrease in the stock markets and, as a result, will increase dollar demand and raise Treasury yields.
Forecast for today: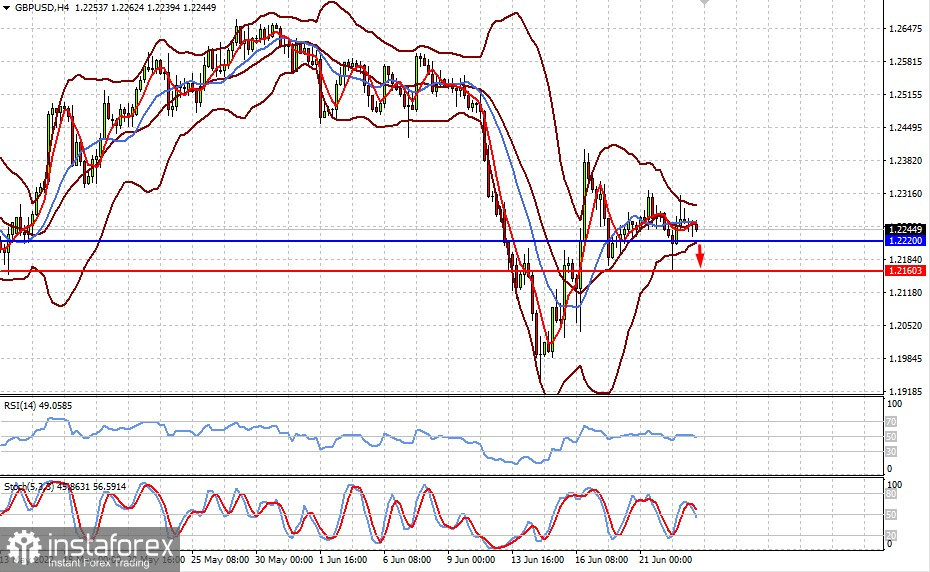 GBP/USDAlthough the pair is currently trading above 1.2220, negative statistics from the UK will bring it down to 1.2160.