Details of the economic calendar from June 22
Inflation in the UK continues to accelerate. The growth rate of consumer prices accelerated from 9.0% to 9.1%, which once again proves the further actions of the Bank of England in terms of raising the interest rate.
Analysis of trading charts from June 22
The EURUSD currency pair jumped in value by more than 130 points. This intense upward move led to a prolongation of the corrective movement from the 1.0350 support area.
The GBPUSD currency pair showed strong activity following the market: about 150 points of an upward move could be observed in the past day. This movement returned the quote to the area of the local low on June 21, where there was a reduction in the volume of long positions.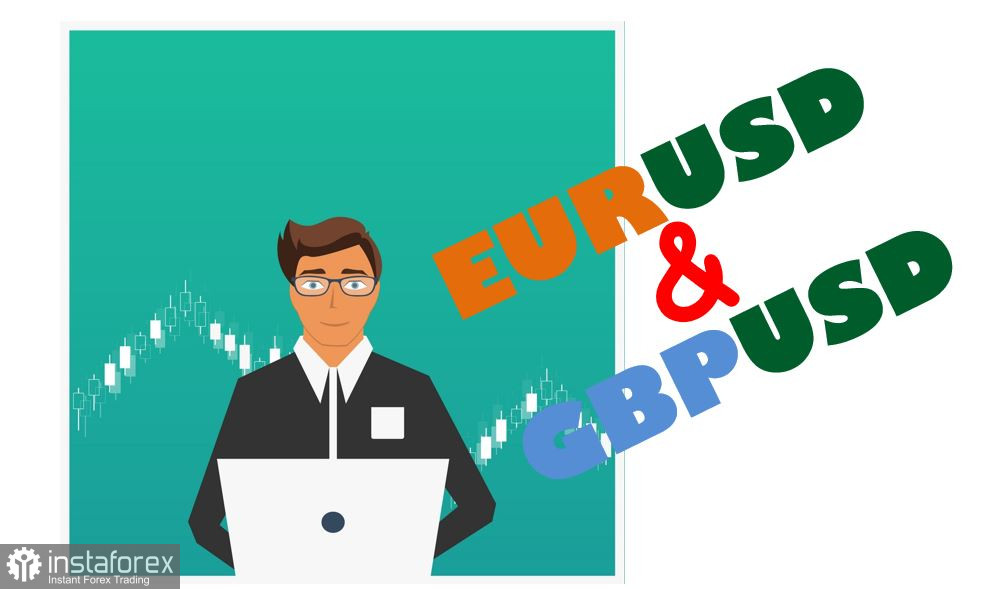 Economic calendar for June 23
Today, preliminary data on business activity indices will be published in Europe, the UK, and the United States, where nothing good can be expected. Thus, variable turbulence in the market is possible.
As for the weekly data on jobless claims in the US, a slight increase in the overall figure is expected. This is a negative factor for the US labor market.
Statistics details:
The volume of continuing claims for benefits may increase from 1.312 million to 1.315 million.
The volume of initial claims for benefits may be reduced from 229,000 to 227,000.
Time targeting
EU business activity indices - 08:00 UTC
UK business activity indices - 08:00 UTC
US Jobless Claims - 12:30 UTC
US business activity indices - 13:45 UTC
Trading plan for EUR/USD on June 23
To confirm the signal about the prolongation of the correction, the quote needs to hold above the value of 1.0600 in a four-hour period. Otherwise, we expect another pullback to the level of 1.0500.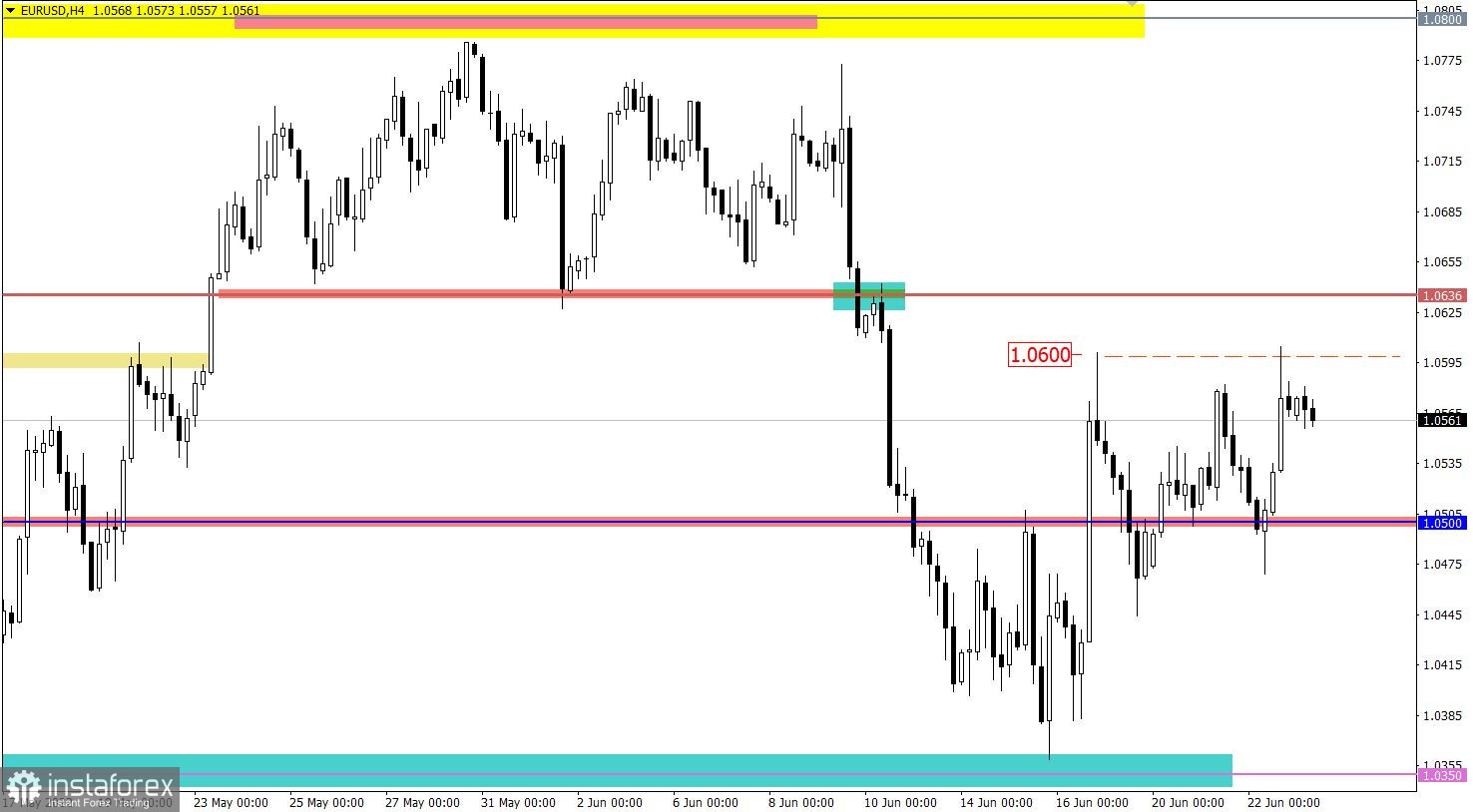 Trading plan for GBP/USD on June 23
Despite a number of impetuous impulses, the quote has a characteristic sideways amplitude of 1.2150/1.2320. This indicates the uncertainty of traders in the next move. In this situation, the optimal trading tactic is considered to be a breakdown relative to the given boundaries.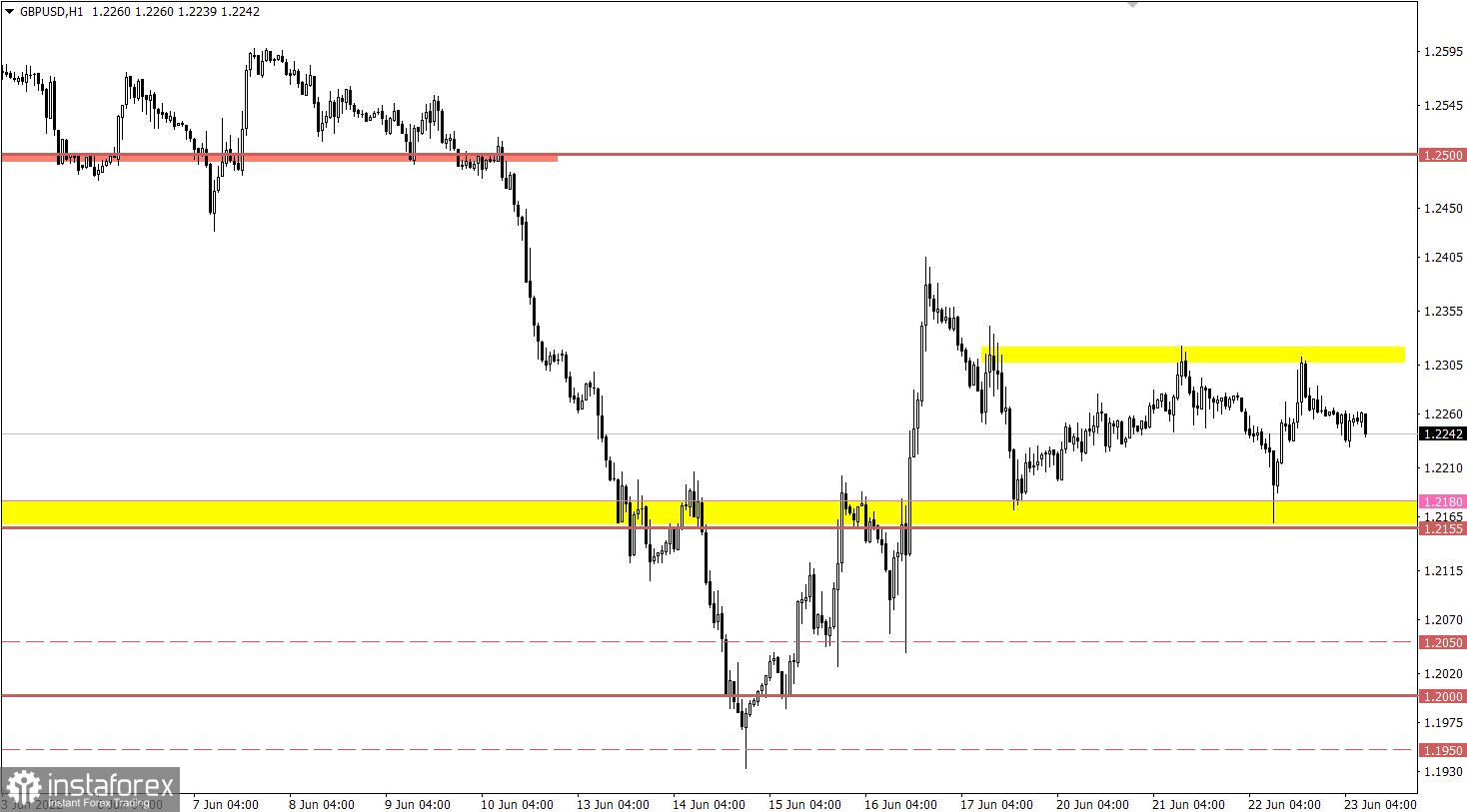 What is reflected in the trading charts?
A candlestick chart view is graphical rectangles of white and black light, with sticks on top and bottom. When analyzing each candle in detail, you will see its characteristics of a relative period: the opening price, closing price, and maximum and minimum prices.
Horizontal levels are price coordinates, relative to which a stop or a price reversal may occur. These levels are called support and resistance in the market.
Circles and rectangles are highlighted examples where the price of the story unfolded. This color selection indicates horizontal lines that may put pressure on the quote in the future.
The up/down arrows are the reference points of the possible price direction in the future.