Hello, dear traders! Here is my trading idea for gold.
Yesterday, Jerome Powell's testimony to Congress did not reveal anything new. However, right before the start of his speech, many instruments, including the US dollar and gold, showed weakness and closed the American session in the red. This confirms once again the bearish scenario for gold.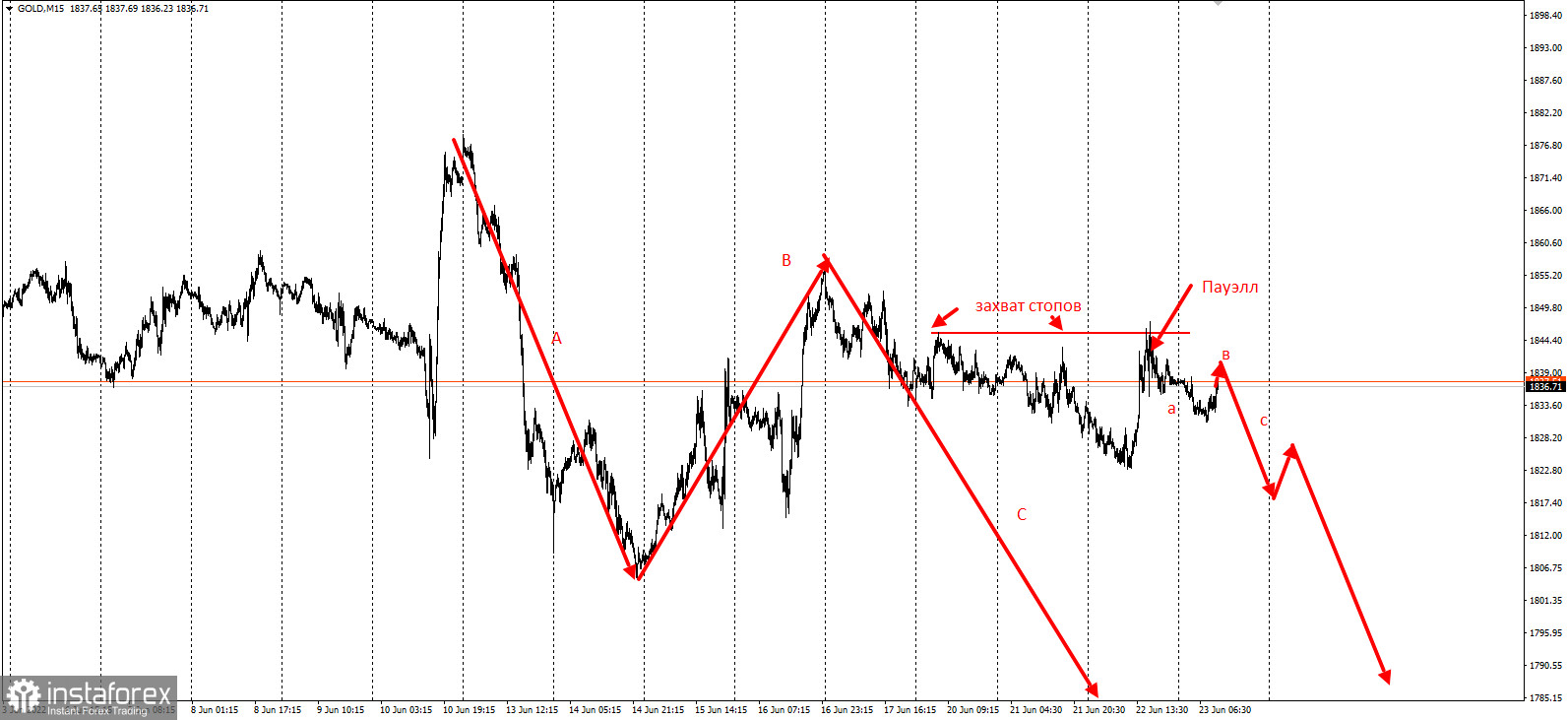 In fact, we have a 3-wave ABC structure where A represents the wave formed after yesterday's selling activity. I suggest going short from the current levels on a pullback to the 50% and 61.8% Fibonacci levels. Use the scheme presented on the screen above. Set a stop-loss order at 1,845. You can set a Take Profit on a breakout of 1,822, 1,780, and 1,675 with the targets marked on the screen below.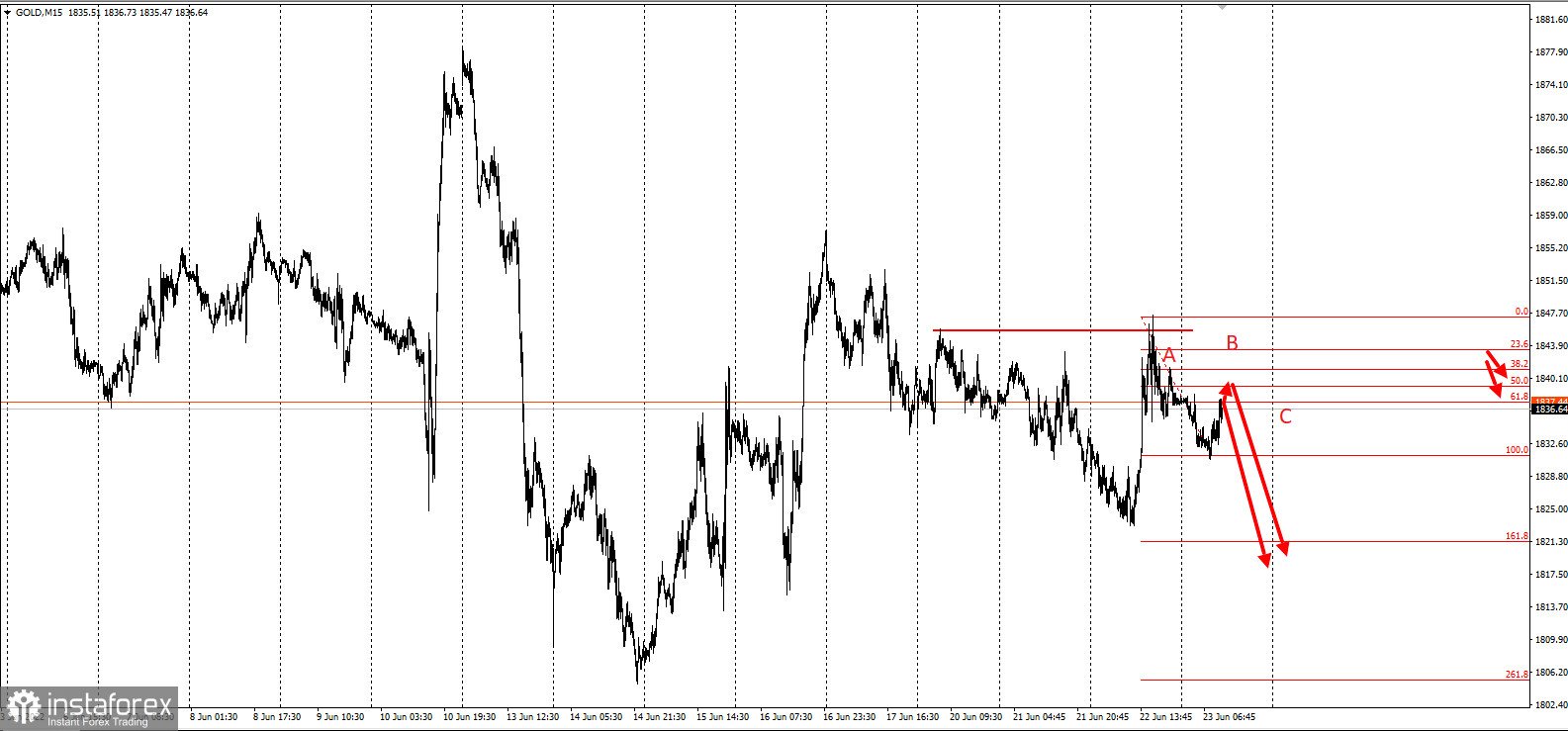 The first level to close short positions will be 1,780: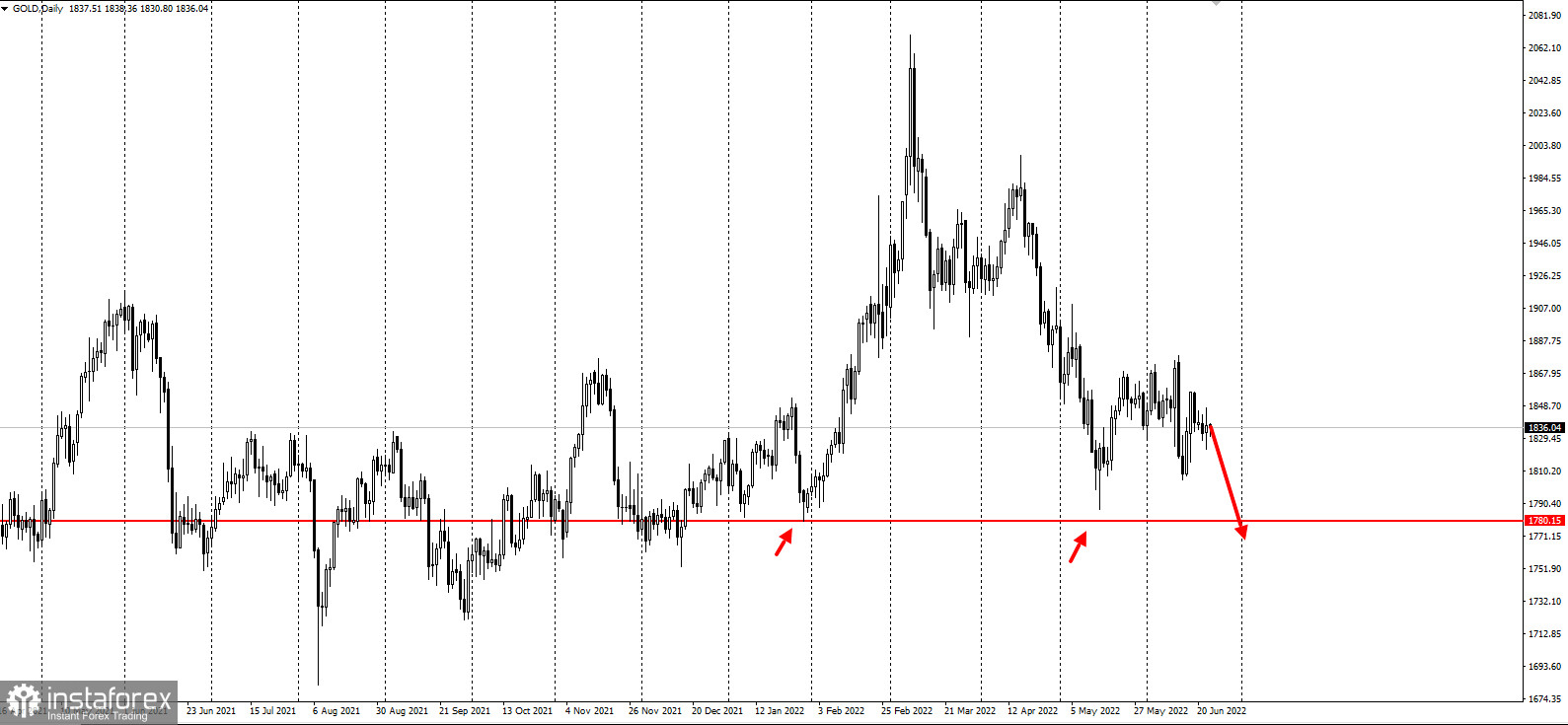 The key level to close short positions will be 1,675: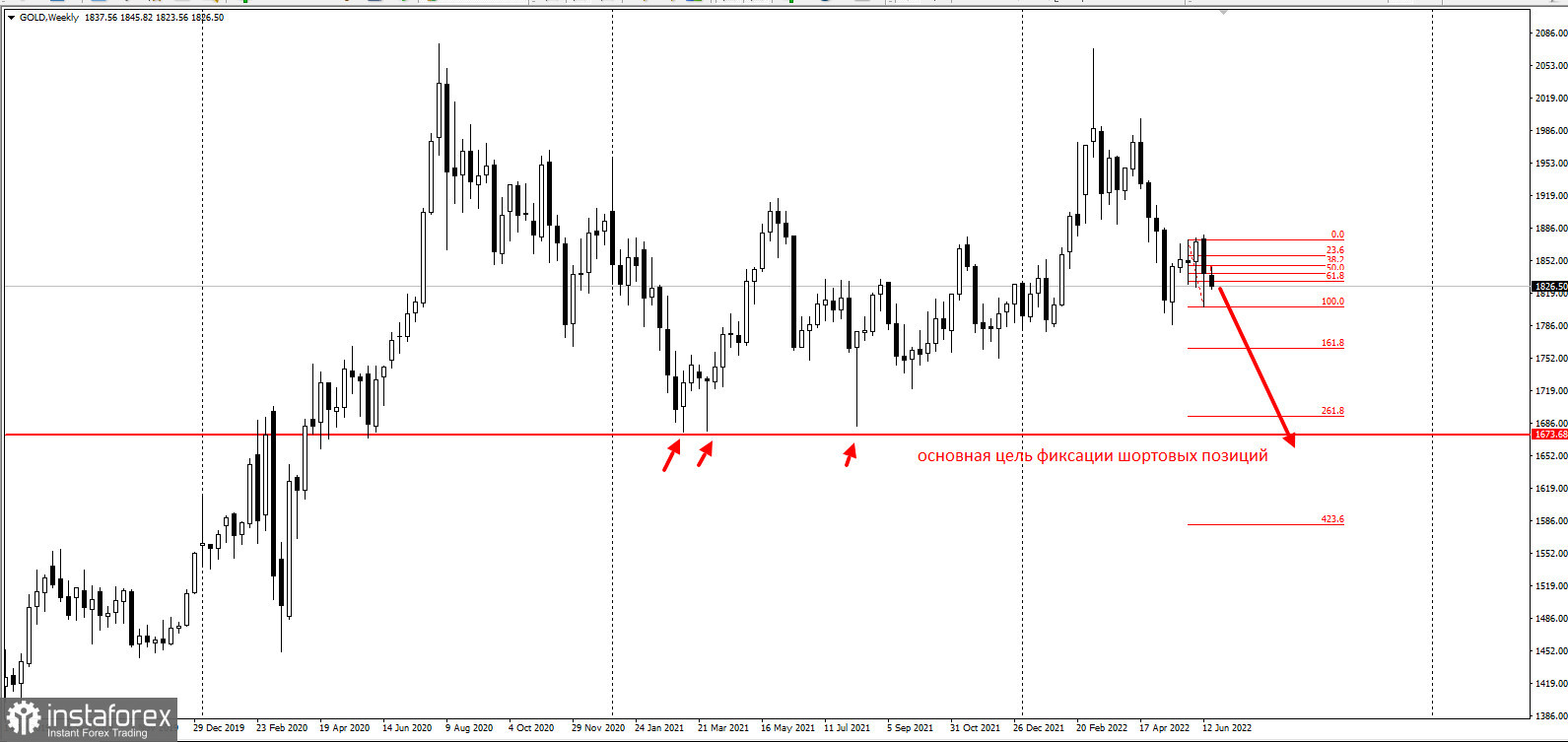 This trading idea is based on the Price Action and Stop Hunting strategies.
Watch your risks and trade with profit!