The Australian dollar closed down 33 points on Thursday. On a daily scale, the price has settled below the level of 0.6951, and now it is moving towards the target of 0.6830, the low of May 12th. The Marlin Oscillator is falling in the negative area, the trend is downward. The second target is 0.6755.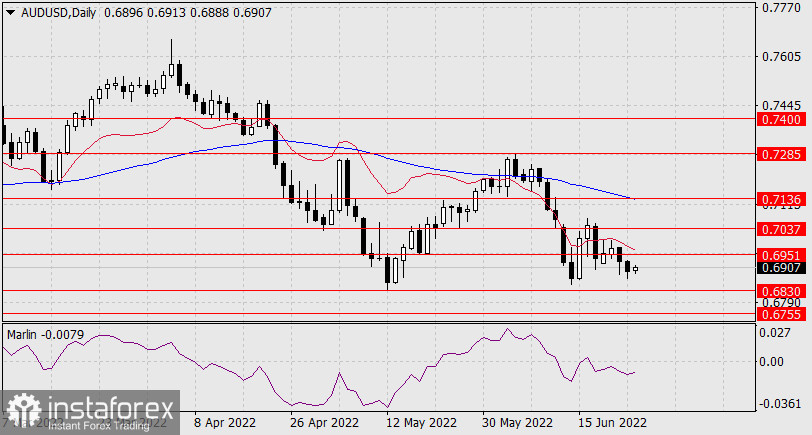 On the four-hour chart, the price is falling below the balance (red) and MACD (blue) indicator lines, the Marlin Oscillator is also below the zero line - in the downward trend zone. We are waiting for the price to move to 0.6830, then to 0.6755.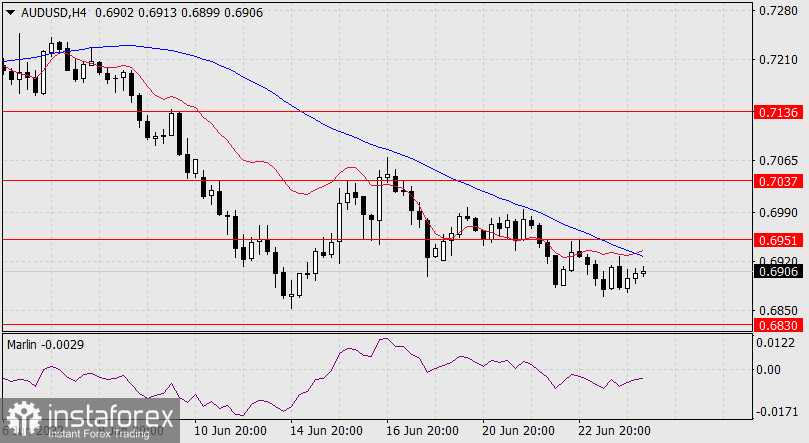 The aussie is also under pressure from foreign markets: yesterday copper lost 4.71%, natural gas 9.40%. Big investors' fears regarding the global recession affect the Australian currency even more than the European ones.